My favorite soft amaretti cookies with a festive holiday twist! These easy and impressive almond-flavored cookies are a fan-favorite for a reason, and this gingerbread version is sure to be a new holiday favorite.
With a soft and chewy marzipan-like texture, infused with molasses and gingerbread spices, these gingerbread amaretti would make a fabulous addition to your holiday cookie boxes. Even better, they're made with almond flour so they are naturally gluten-free!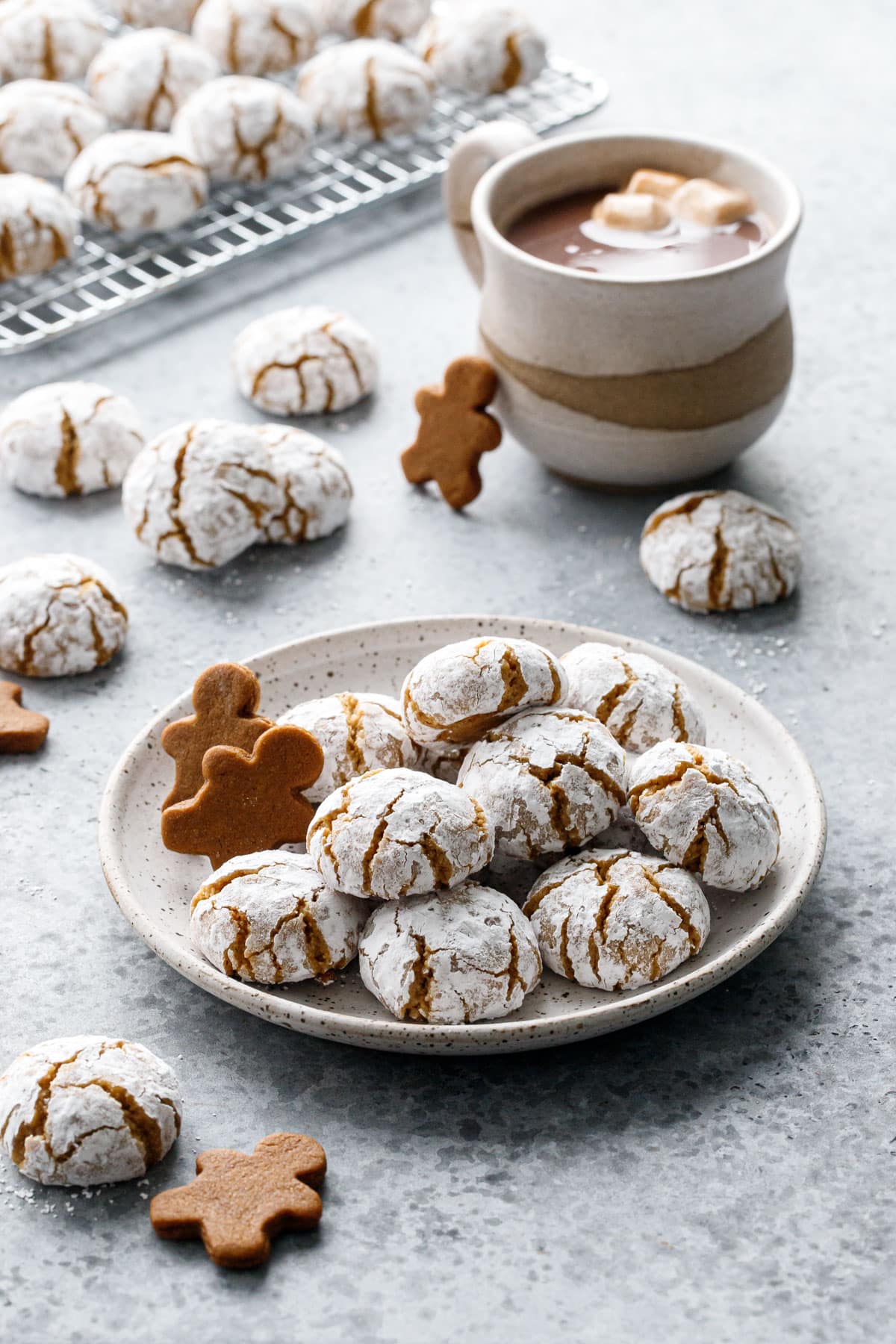 It has been 363 days since I posted my last amaretti cookie recipe (those being the amaretti thumbprints from last December). Considering I posted three different amaretti flavors in 2021 and a four in 2020, that I waited a whole year is really surprising.
Needless to say it seemed to me high time to share a new one, and these gingerbread amaretti seemed like the perfect seasonal flavor!
Tell me though… at what point do I need to re-brand as Love & Amaretti?