This cozy Thai Chicken Curry recipe is quick and easy to whip up in about 30 minutes, it's made with the yummiest Thai coconut red curry sauce, and it's easy to customize with your favorite veggies and proteins.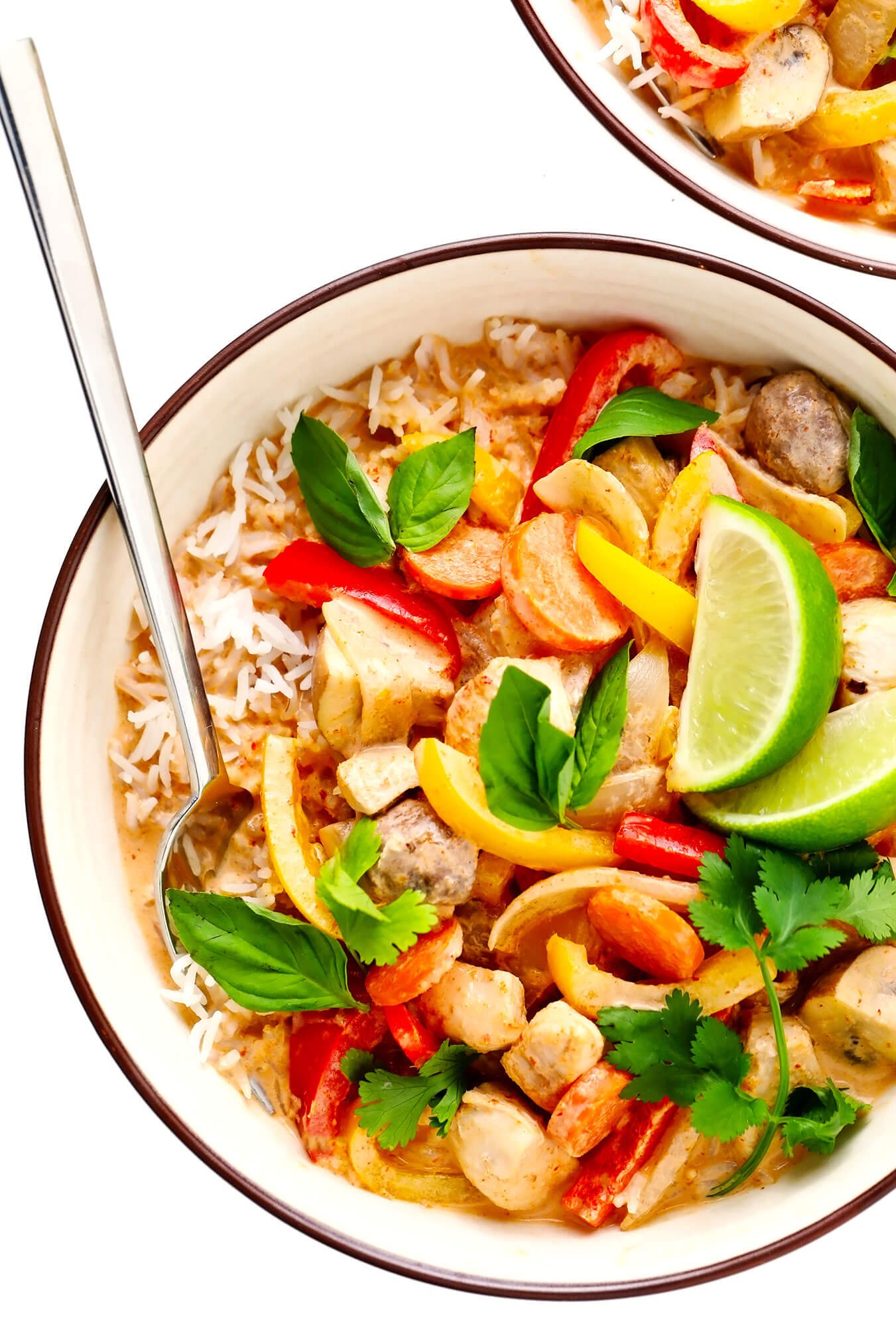 Trying to decide what to make for dinner tonight?
This quick and easy Thai Chicken Curry recipe is always a winner. ♡♡♡
I've been eating much more chicken than usual during my pregnancy these past seven months (hello, lean proteins!) and this cozy Thai curry has turned into one of my favorite staples in our weeknight dinner rotation.  It's the perfect meal to clean out whatever veggies happen to be hanging out in the crisper drawer, it's made with an ultra-cozy and flavor-packed Thai coconut red curry sauce, and it also makes for fantastic leftovers.  (So as you can see below, I've written the recipe to make a large batch!)  It's also naturally gluten-free and only takes about 30 minutes to make!
Feel free to serve the curry over rice, noodles, quinoa or with some crusty bread to mop up that delicious curry sauce.  (I usually just make a batch of rice in the Instant Pot while preparing the curry.)  And of course, if chicken isn't your thing, feel free to swap in whatever protein you love best.  Or if you happen to have a split meat-eating/vegetarian household like ours, you can always just cook the chicken first and then serve it on the side as an optional add-in.
So simple and SO delicious…my favorite combo.  Let's make some chicken curry, friends!