This Saucy Thai Curried Peanut Noodles is made with the yummiest creamy coconut curry peanut sauce and your choice of noodles, veggies and protein. One of my favorite quick weeknight noodle recipes!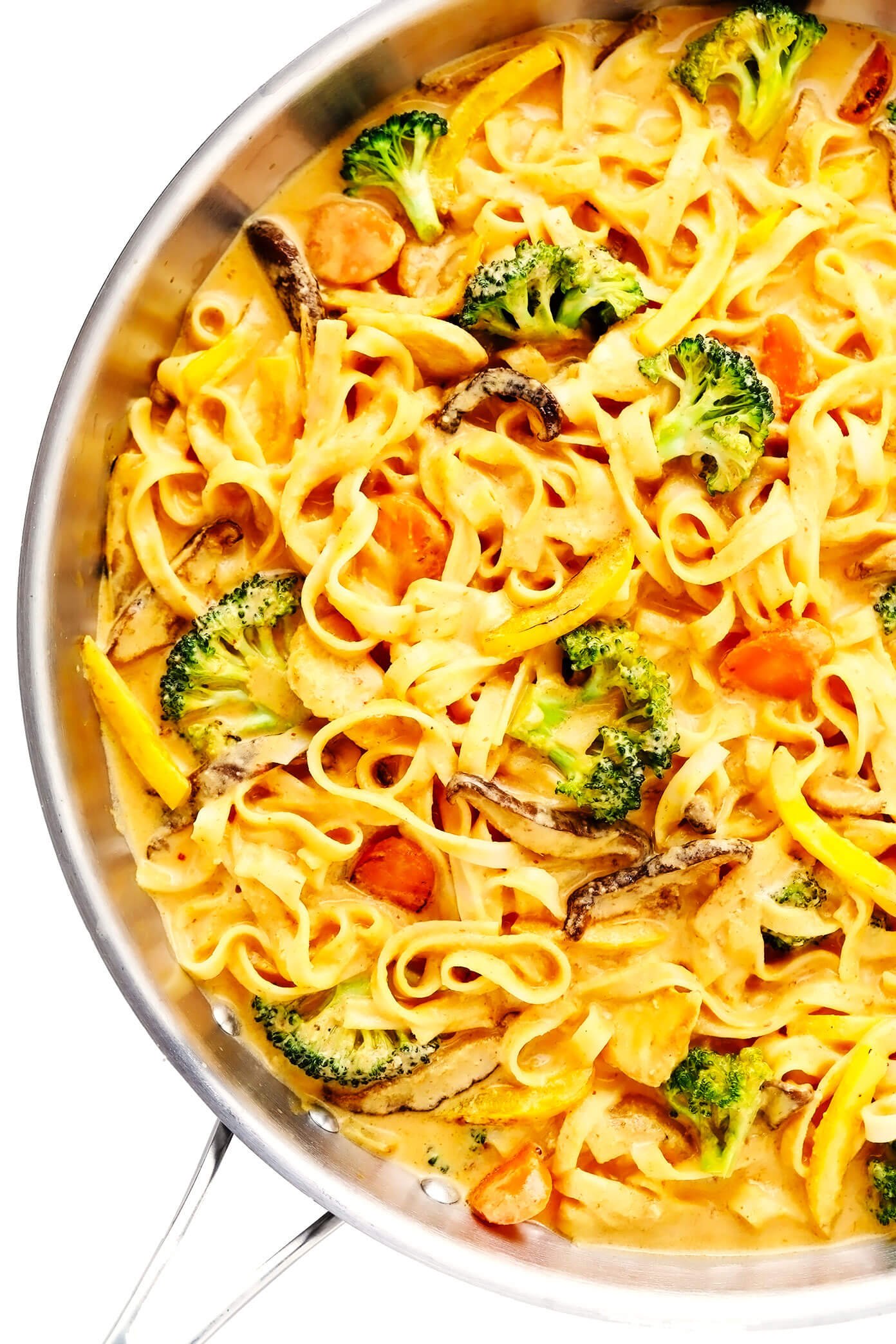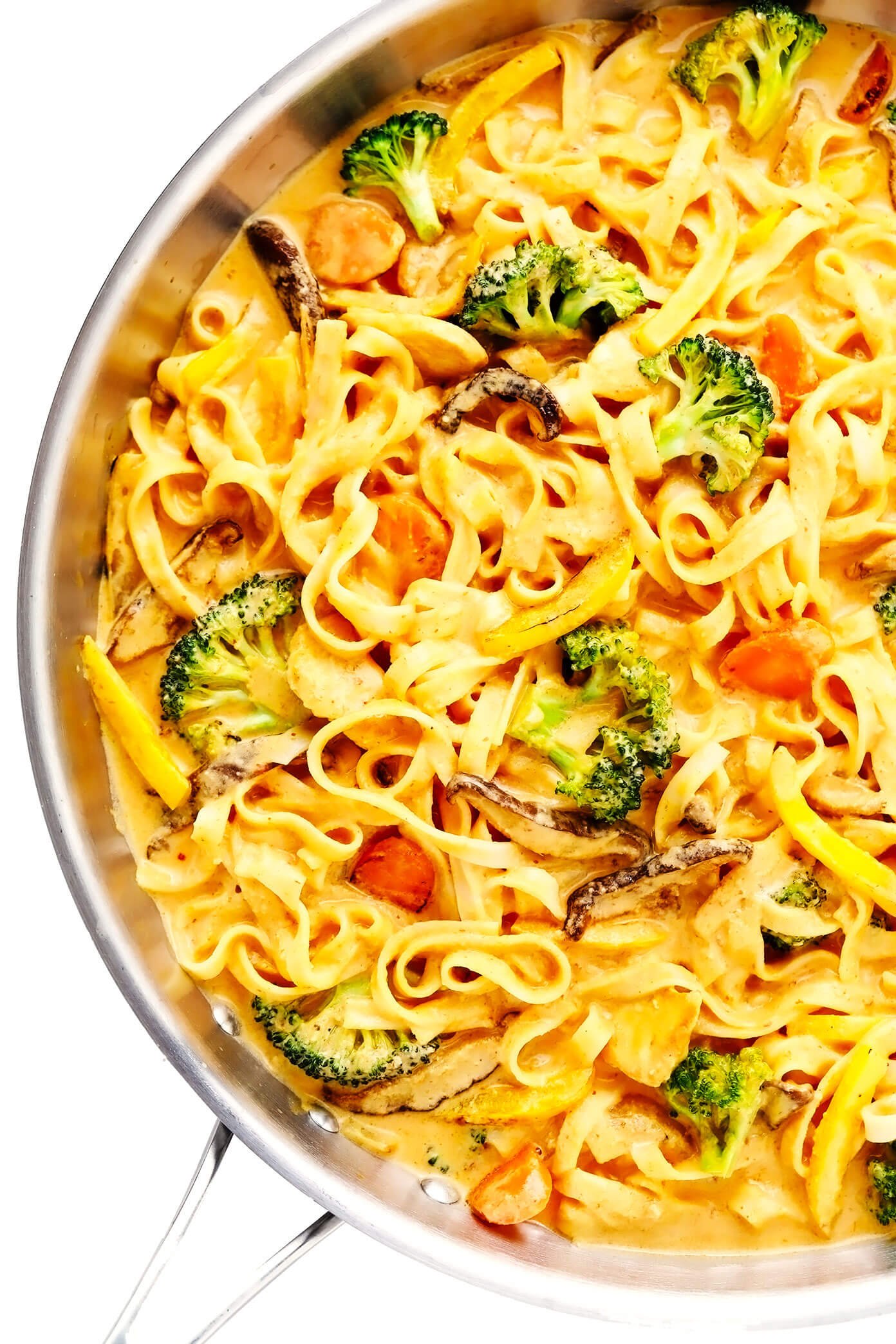 Say hello to your new favorite weeknight noodle stir-fry! ♡
If you've followed this blog for awhile, you know that my husband and I have a slight obsession with making some sort of Thai curry noodles at least once a week. But this latest version with some extra peanut butter stirred into the coconut curry sauce — plus some crunchy peanut sprinkled on top — is definitely a new favorite in our house. It features an irresistible blend of rich, savory, sweet, and slightly spicy flavors. And best of all, the whole dish comes together in a snap!
As with any noodle stir-fry recipe, the type of noodles, protein and veggies that you use here are up to you. So it's a great way to clean out any leftover veggies in your crisper drawer. And it's completely up to you whether you would like to add meat or seafood, or keep the recipe totally vegetarian or vegan. If you happen to have any peanut allergies in your house, I've also tested this recipe using various kinds of other nut butters or seed butters which work great as a peanut alternative too.
Let's make some noodles!