Vibrant in both flavor and color, these blood orange brownies feature a layer of rich, fudgy chocolate brownie topped with a tart blood orange curd.
Chocolate and orange are a classic combination, but not one often seen in brownies (or if it is, flavored with little more than a bit of zest or orange extract). This lovely layered treat is as much about the citrus curd as it is about the brownie, resulting in a rush of flavor and luscious texture in each and every bite.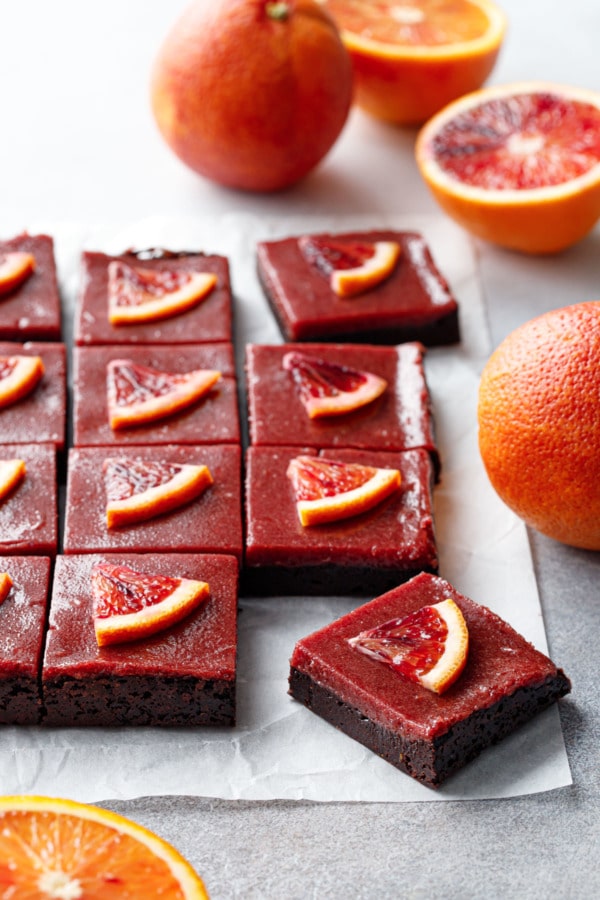 I first set out to make a lemon bar brownie, with a layer of tart lemon curd on top of a rich chocolate brownie. It was an unusual idea, for sure, but I was kind of excited about it, to be honest.
But Taylor has some sort of moral opposition to the combination of lemon and chocolate, why I cannot say, and managed to talk me into doing an orange version instead.
I actually made a half batch of each, one orange, one lemon, for research purposes, and brought both with me to ceramics class along with a paper to collect votes on which one everyone preferred. It was a close match, but ultimately the orange won by a single vote. And who am I to deny the people what they want?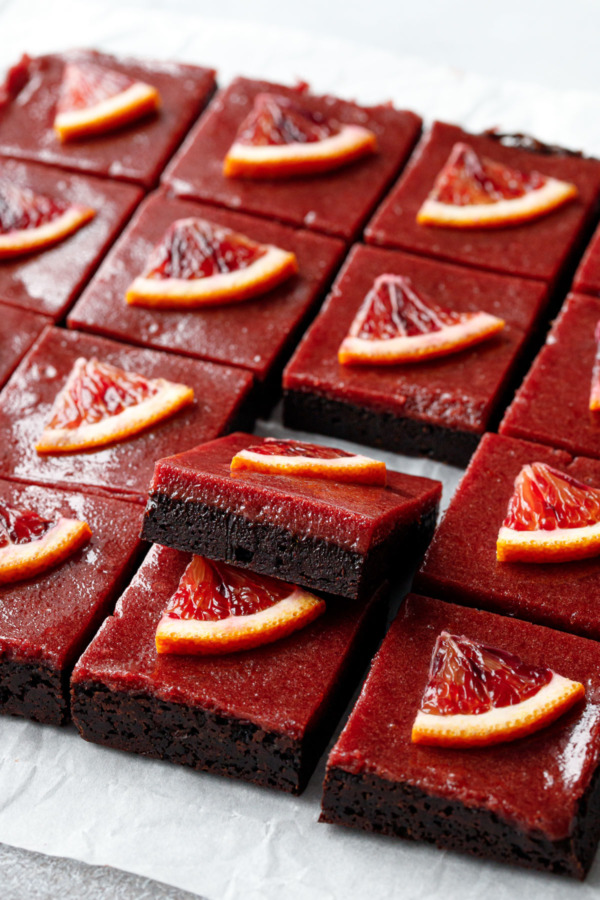 My main challenge when testing this recipe is that orange curd, unlike lemon curd, has a tendency to be somewhat bland tasting (especially when you are comparing it bite for bite to lemon curd, which is why it surprised me that the orange version won, since it was my first batch and the orange was rather dull in comparison).
While the flavor of orange and chocolate go together beautifully, the lemon definitely had a noticeably brighter, punchier flavor. I wanted to see if I could replicate that tartness in the orange version.