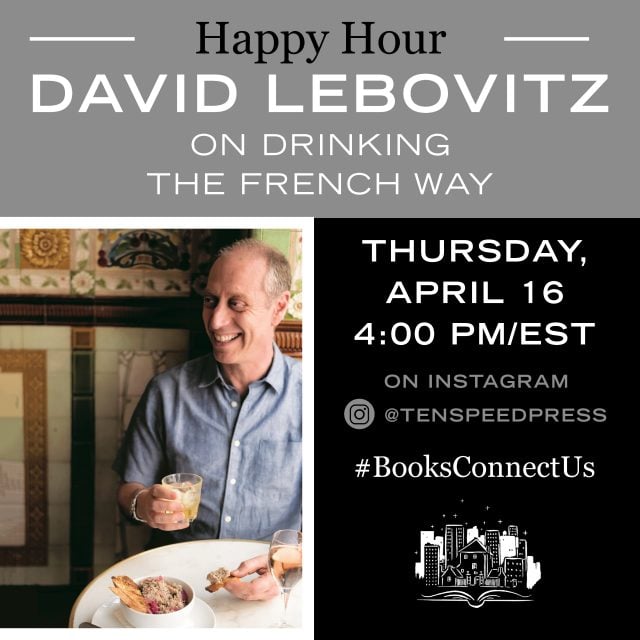 -This Thursday, April 16th, I'll be on my publisher's Instagram Feed at Ten Speed Press I'll be talking about how to set up your own French bar as well as sharing a classic French apéritif that I'll be demonstrating, which you can make at home. It'll be taking place at 10 pm CET which is 4 pm ET, 1 pm PT. Please confirm the time it is where you live with Google or using a time converter if you don't want to miss it*.
-Thanks for tuning into my daily/nightly Apéro Hour on IGTV, which happens every day except Sunday, live at 6 pm CET, Noon ET and 9 am PT. You can access the live presentations from my kitchen by heading to my Instagram profile at that time, and tapping on my profile picture there, which will have a red ring around it when I'm live. If you miss it, you can watch a replay either in my Instagram Stories within 24 hours after they occurred using a smartphone or tablet (it doesn't appear to work on the IG desktop app) or in my IGTV archives. (Note that two-way interviews and discussions that I do with guests can't be archived in the IGTV archives.) For more info on accessing the daily Apéro Hours, check my post here.
Continue Reading Blog Notes and Online Appearances...