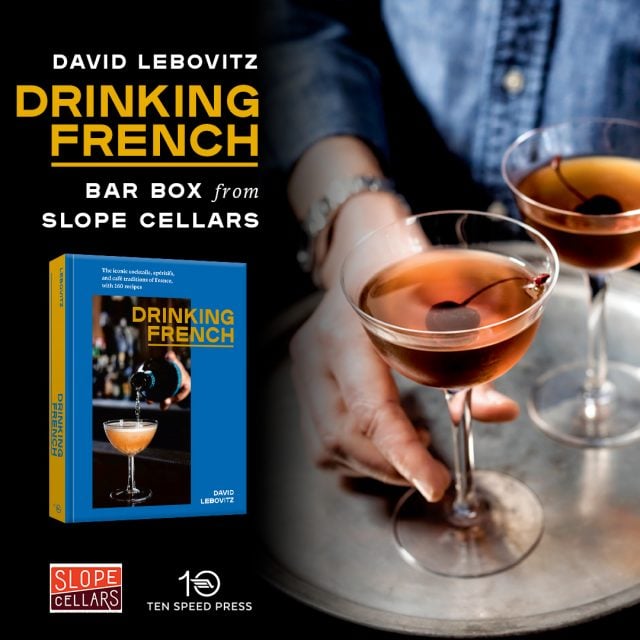 What better way to send off 2020, and kick off a brand new year (…which, fortunately, is just around the corner…) with a gift for yourself, or for someone special, of a Drinking French Bar Box! I've teamed up with two of my favorite spirit shops to offer specially-curated bar boxes with a selection of French spirits and apéritifs. And to sweeten the pot, for a limited time, each bar box includes a bookplate signed copy of Drinking French.
Slope Cellars wine and spirits shop in New York includes a bottle of Old Forester Bottled-in-Bond Rye, Forthave Red Apéritif Bitters (a small-batch red bitter apéritif, made in Brooklyn), a bottle of Citadelle gin, the first gin made in France, and a demi-bottle of Dolin sweet vermouth from the French alps, as well as a copy of Drinking French. With those bottles, you'll be able to make several drinks in the book, including my favorite cocktails, the Boulevardier and the Americano, a low ABV apéritif that's perfect for easy-going holiday sipping.
Continue Reading Holiday Gift Idea! Drinking French Bar Boxes from Slope Cellars and K & L Wine Merchants...