This incredibly easy Citrus Poppy Seed Cake comes together in just a few minutes with a handful of ingredients. Packed with the bright flavors of lemon and orange, this is a perfect wintery cake.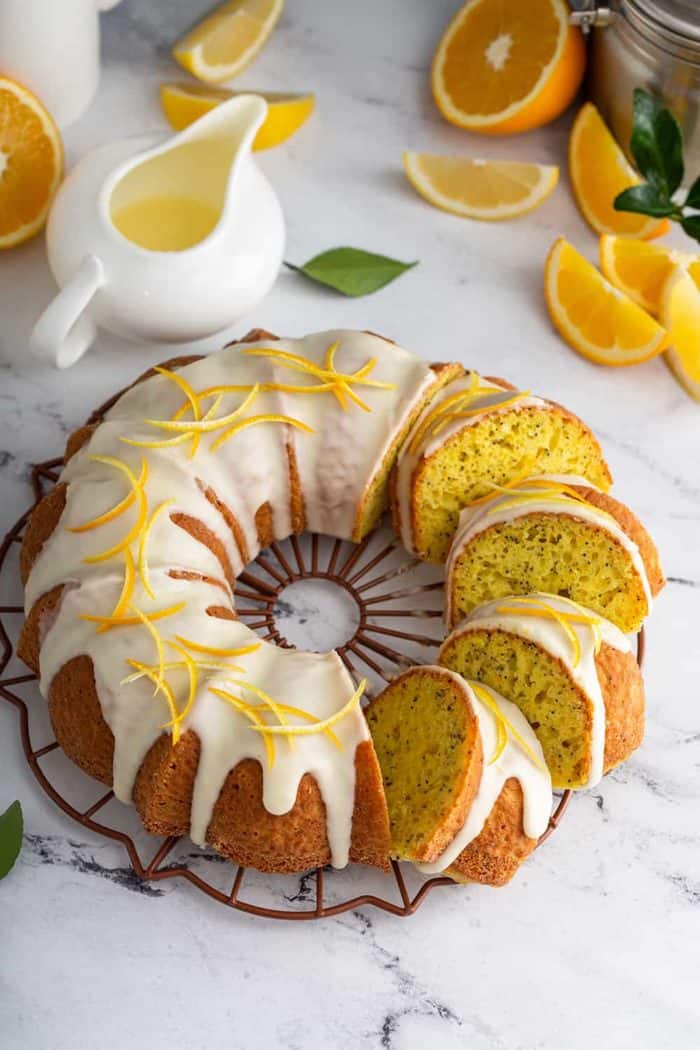 My sweet Elle has been very into oranges lately. So much so that I have been buying them for her by the crateful at Costco.
She's very particular about the way they are sliced, so I can basically supreme an orange with eyes closed at this point. But I'm happy to pump my girl full of vitamin c at this time of year.
Since we've had so many oranges on hand lately, I've been thinking of ways to use them in baked goods like this Citrus Poppy Seed Cake and we've even made several batches of Holiday Stovetop Potpourri.
The best thing about this cake is that it is super simple to make which is always a bonus at this time of year!
(more…)
The post Citrus Poppy Seed Cake appeared first on My Baking Addiction.