Buckeyes are a Midwestern holiday favorite! These peanut butter balls are partially dipped in chocolate to resemble the famous Ohio nut.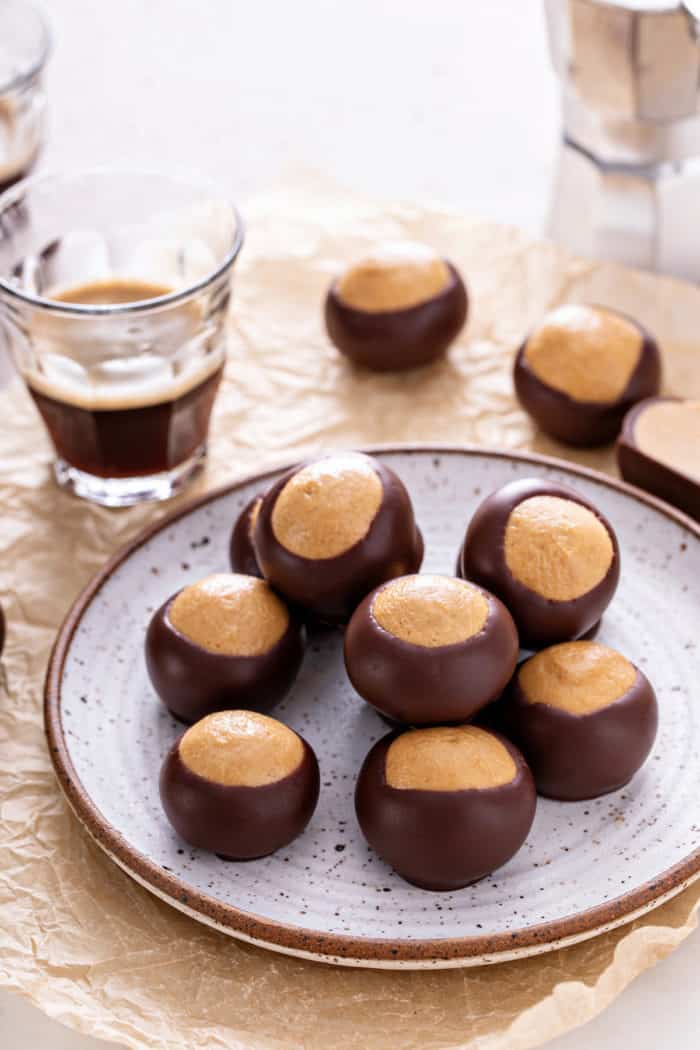 I grew up and still live in Ohio. We have a couple of foods that are really popular around here but aren't as well known outside of our area of the Midwest.
Clothespin cookies are a must at Christmas and weddings here. Jo jo potato wedges are something I grew up eating. And of course, we can't forget the most Ohio of all Ohio foods: buckeyes!
I'm not sure I've ever been to a Christmas party or big OSU football watch party around here that didn't have these peanut butter and chocolate candies. If you've never had a buckeye, keep reading because you're gonna want to try these!
(more…)
The post Buckeyes appeared first on My Baking Addiction.