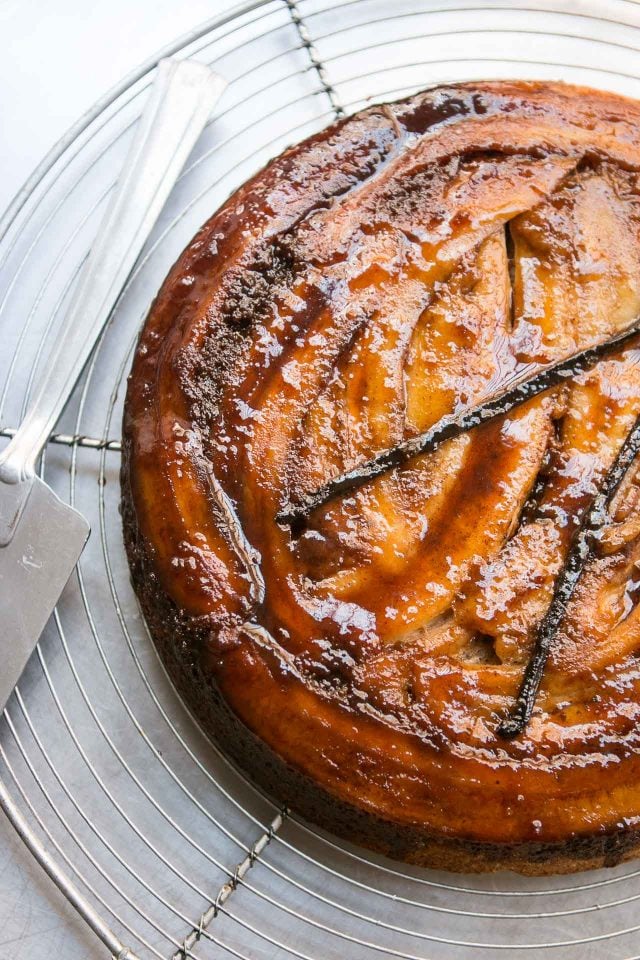 In the winter, we often turn to the tropics to get our fruit fixes. Bananas are the most popular fruit in America, and they're quite popular elsewhere, too. I'm happy with oranges, grapefruits, and chocolate (yup, cocoa beans are fruit – great news for fruit-lovers!) but sometimes it's nice to throw something else in the mix, and I'll grab a pineapple, some kiwifruits, a few avocados, or a bunch of bananas, when doing my food shopping.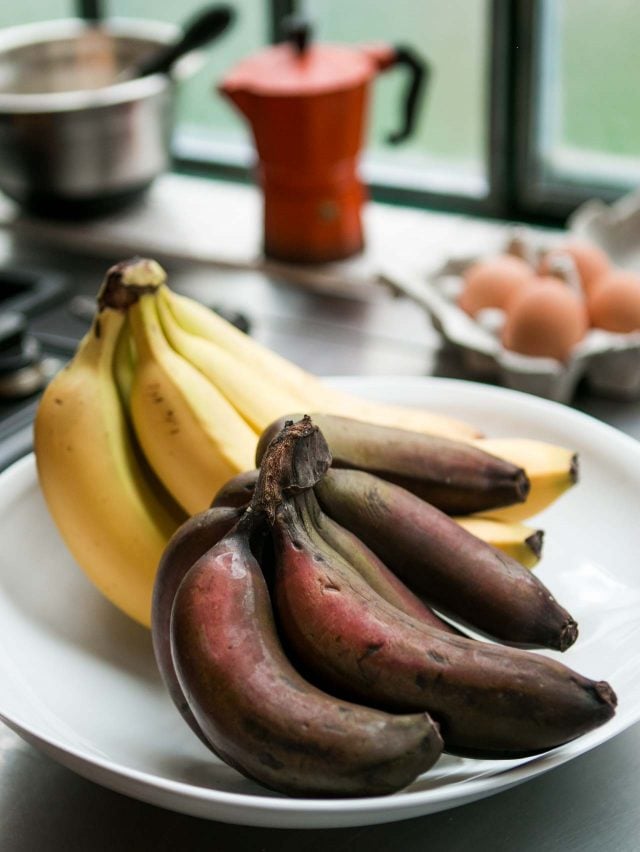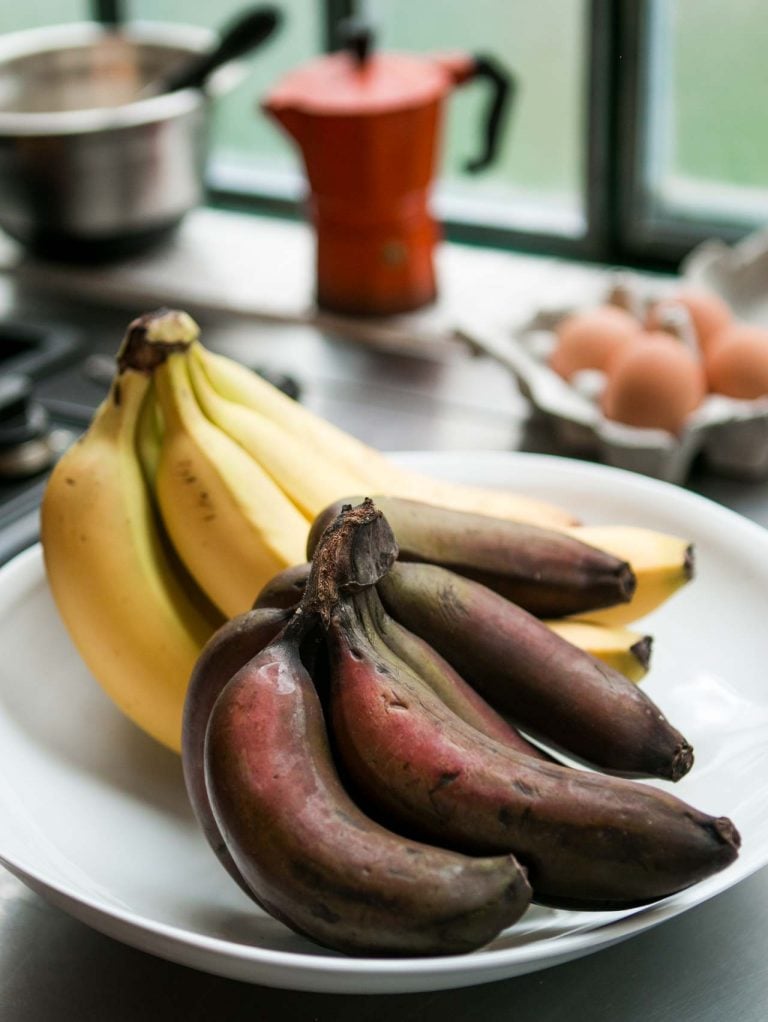 While I was waiting for my yellow bananas to ripen, a few days later I came across these red bananas at the market. I love red bananas, which have a more pronounced flavor than yellow bananas, but are hard to come by in France, and elsewhere. (They should be dead-ripe when you use them. The skin will turn quite dark when they're ready.) So jumped at the bunch when I saw it, and put those in my fruit bowl to see who would ripen first.
Continue Reading Banana Upside Down Cake...