These may be the best cookies in the world. Okay, they're not really cookies, per se. At least not in the French sense. Les cookies refers to chocolate chip cookies and these ultra-thin, ultra-crisp, and ultra-buttery tasting crêpes dentelles are so different, yet so good, you'll find yourself eating your way through several of them in no time. To prove that point, as a courtesy, the company that makes them places two crêpe dentelles in each shimmering foil packet because they know that it's impossible to eat just one.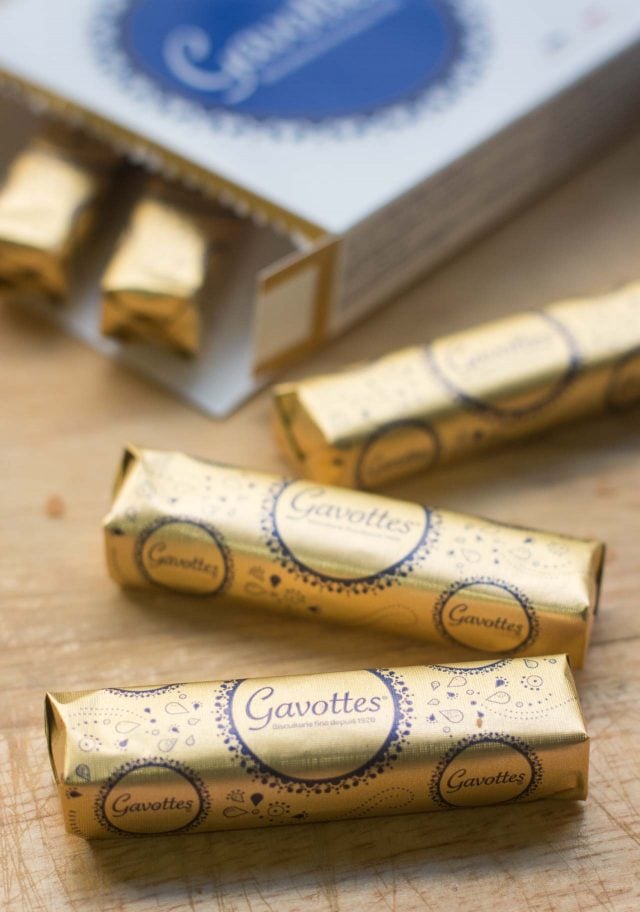 The other great thing about these cookies (let's just go with that, in English), is that you can pick up a box in any French supermarket, yet the cookies are grand and elegant enough so that restaurants in France have no problem serving store-bought cookies to customers. At least I've never heard any complaints. French grandparents and others are known to crumble cookies over a dish or bowl of ice cream to dress it up at home. (For the record, I like to think that I still fall into the "others" category – even though a young man offered me his seat on the métro the other day.)
Continue Reading Crepes Dentelle cookies (Gavottes)...