This 5-ingredient creamy jalapeño salsa recipe is easy to make, customizable to your heat preferences, and one million percent addictive. SO GOOD!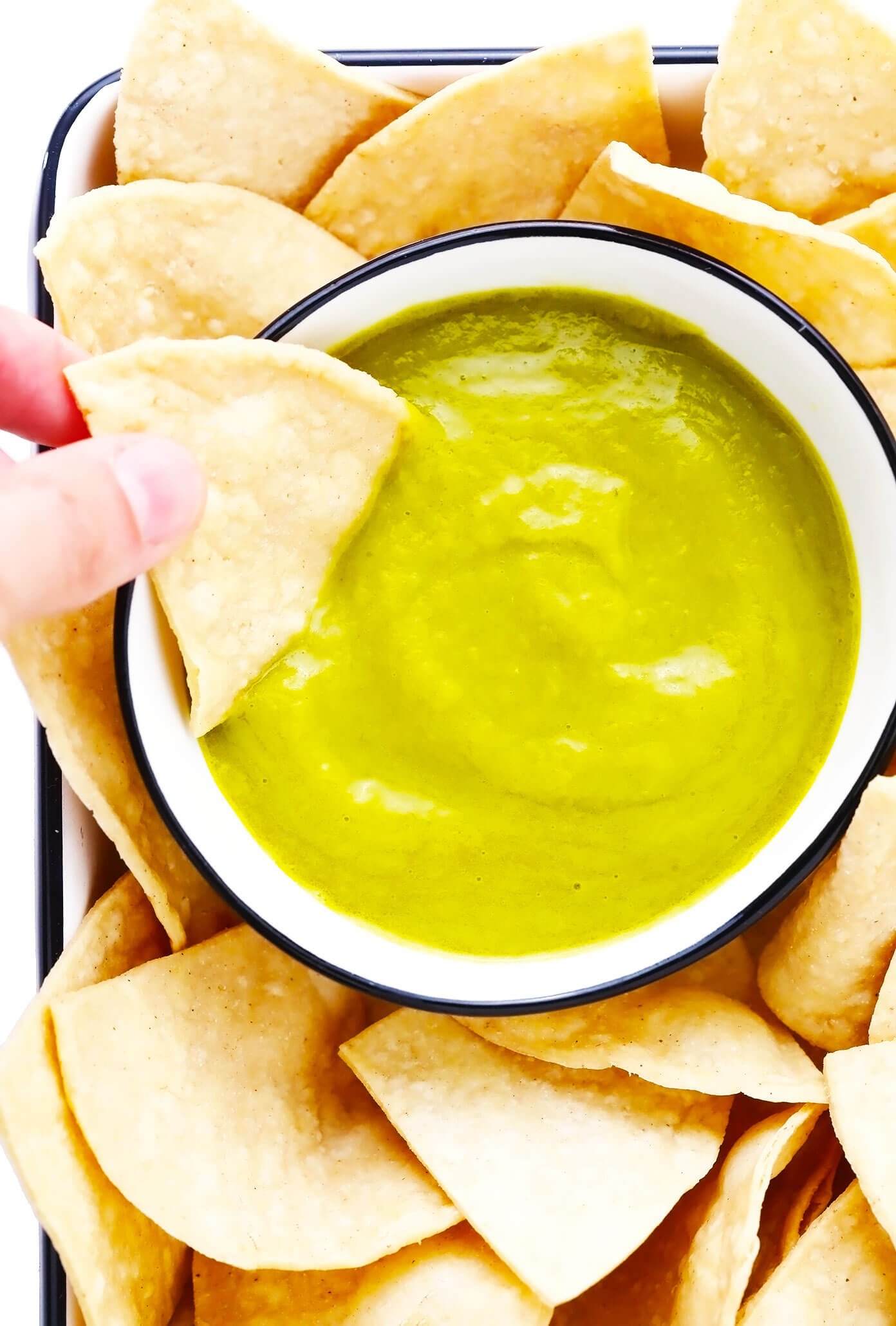 To say that I'm obsessed with this jalapeño salsa would be an understatement. ♡
It is inspired by the legendary "Salsa Doña" from Tacodeli, which I fell in love with years ago when my friend Kathryne and I spent a month in Austin. And ever since we left Texas, I have been missing that salsa something fierce and have been been on a mission to create my own creamy jalapeño salsa recipe that I love just as much. (Or dare I say, even more!)
The Tacodeli version is famously made with just 4 ingredients — jalapeños, garlic, salt and oil — all of which combine to make an emulsion that is magically creamy, moderately spicy, and surprisingly rich and flavorful. And after testing about a million different ways to prepare the jalapeños (boiled vs roasted vs raw, peeled vs unpeeled, cored vs uncored), garlic (cooked vs raw), oil (vegetable vs avocado vs others), and even toss in some extra ingredients (lime juice, onion, cumin, cilantro and more), I've finally landed on my favorite own favorite version of jalapeño salsa that I absolutely adore.
It's mercifully low-fuss, with no need to core the jalapeños while they are raw (a messy and risky process when handling hundreds of spicy seeds). It comes together quickly with just 5 ingredients (yes, I added one!) in just 30 minutes from start to finish. It's easy to customize to your preferred level of spiciness, anywhere from a moderately low heat level to very, very spicy. It's made, believe it or not, entirely on the stovetop with no need to fire up a blazing hot oven. It's perfect for dipping with tortilla chips or it can be drizzled on any number of other dishes. And it is just unbelievably, irresistibly, one million percent delicious.
You all know that I take my Mexican-inspired salsa recipes very seriously here on this blog and only recommend the ones I absolutely love. And this one now easily ranks as one of my all-time faves. So round up a big batch of jalapeños while they are still in season and let's make some jalapeño salsa!