These Watermelon Lime Mocktails are super quick and easy to make and kicked up a notch with a fun Tajín rim.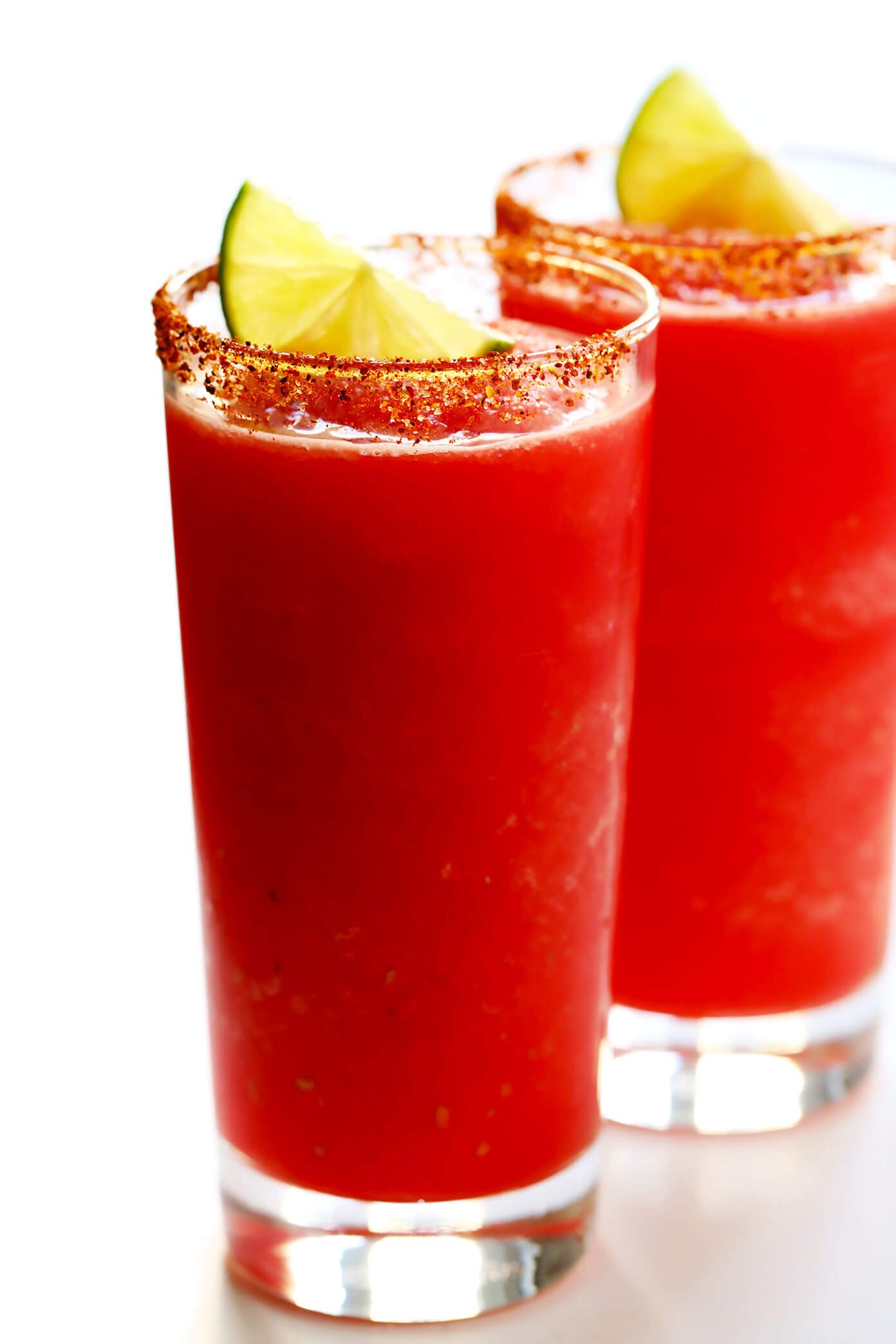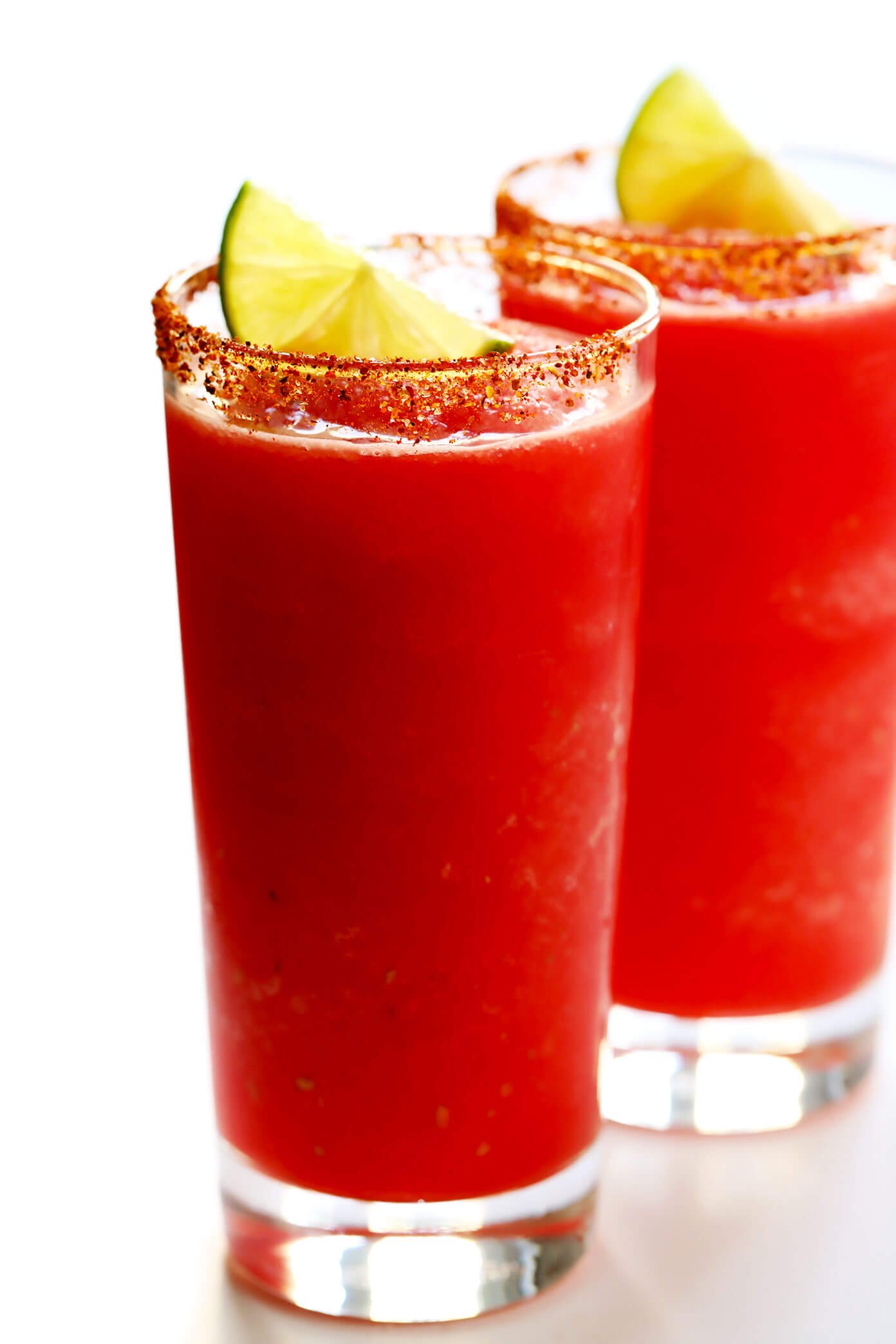 Meet the 2-ingredient, easy-breezy, ultra-refreshing watermelon mocktail that we have been loving this summer.
This recipe came about a bit on accident when we had a quarter of a leftover watermelon in the fridge that was on its last leg.  I decided to give it a quick dice and pop it in the freezer to save it.  Then one evening when we were making Mexican food for dinner, I decided to blend up the frozen watermelon with a bunch of fresh lime juice to make some slushies to go with our meal, and rimmed our glasses with some Tajín to give them more of a zesty mocktail twist.
And you guys, the combo was fantastic.  You've gotta try these mocktails! ♡
This recipe literally just takes a few minutes to blend up.  You're welcome to make them as sweet and watermelon-y or tart and lime-y as you prefer.  If you feel like adding an extra kick, you could also toss a slice of fresh jalapeño in there too.  But however you make them, they are sure to taste so summery and fun.  And our friends all agree that they legit feel like a festive drink, even without the alcohol!
Here's how to make them…