This lemon basil gnocchi with zucchini recipe is made with a cozy garlic butter sauce and comes together in just 20 minutes. Feel free to add in some chicken or shrimp too, if you'd like.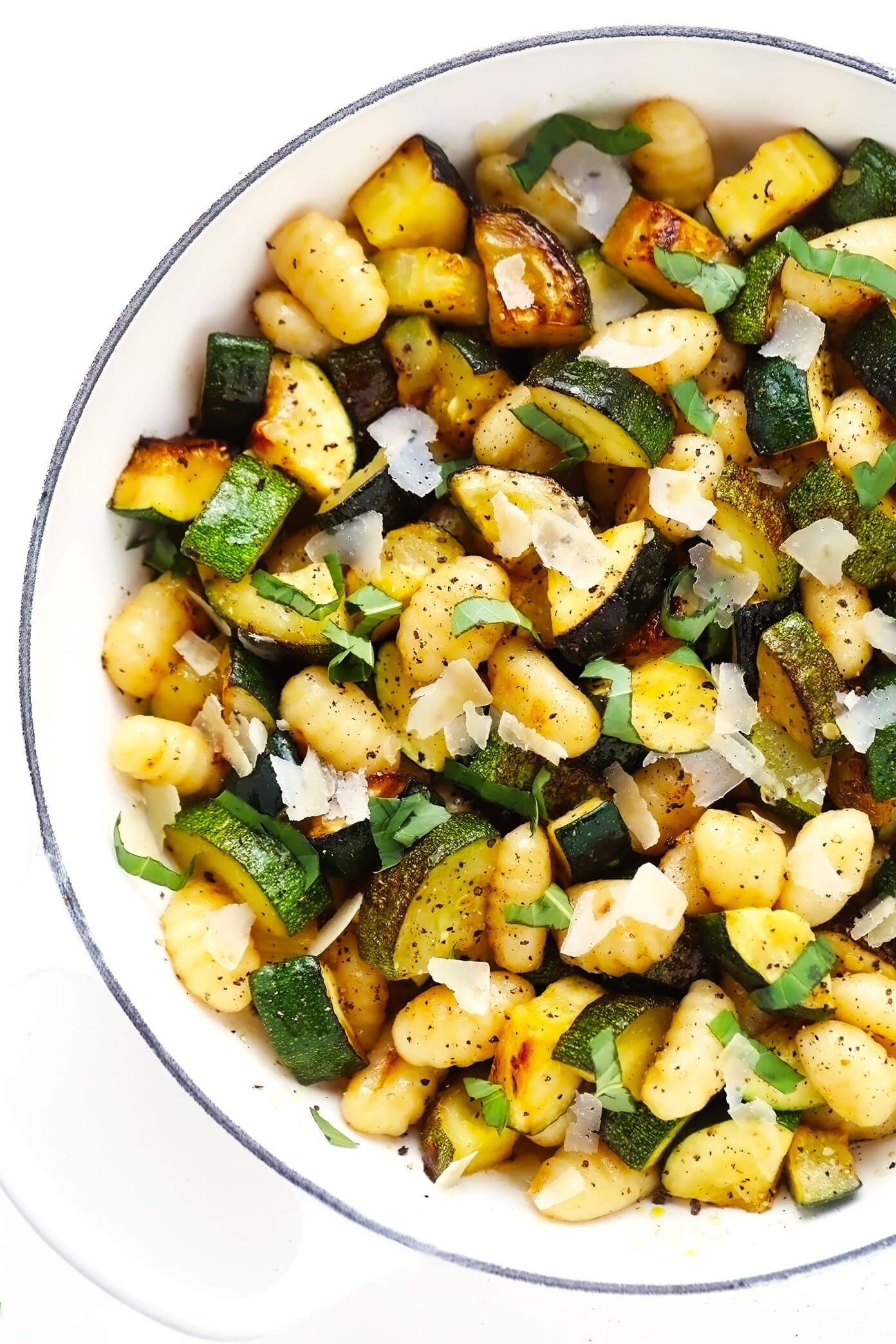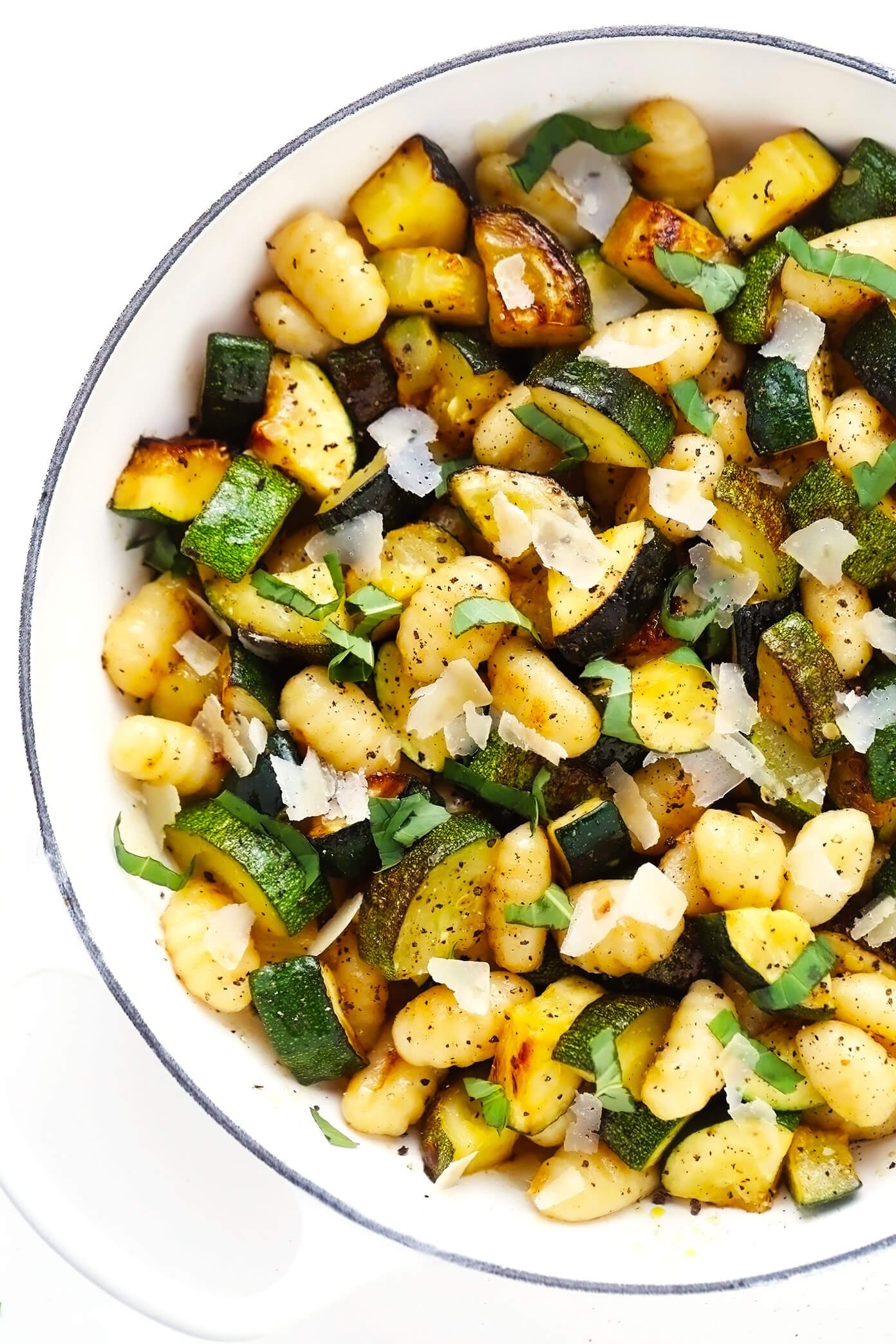 Meet the super-simple summertime meal we've been loving lately. ♡
Fresh zucchini is sautéed in a garlicky butter sauce, then tossed with pillowy soft gnocchi and lots of fresh basil, and finished with a generous sprinkle of Parmesan and freshly-cracked black pepper. It's nothing fancy and takes all of 20 minutes to whip up. But it's light and fresh and seasonal and SO delicious. We've made it a half dozen times these past few weeks while zucchini has been in peak season here in Barcelona and we can't get enough of it!
Feel free, of course, to customize your sauté with any other ingredients you happen to have on hand that might sound good too. For example, sautéed chicken, sausage, or shrimp? Delicious, if you'd like to add some extra protein. A handful of extra greens or veggies? For sure, clean out that crisper drawer! A sprinkle of toasted pine nuts or almonds on top? Always lovely for a bit of crunch. A dollop of ricotta or some melty burrata? Hello, yum.
This is one of those basic flexible recipes that you can take in just about any direction you'd like. But however you make it, I'm certain you're going to enjoy this one!