This Baked Eggplant Parmesan recipe is lightened up a bit with baked (instead of fried) panko-crusted roasted eggplant, and layered up with a zesty combination of marinara, cheeses and fresh herbs.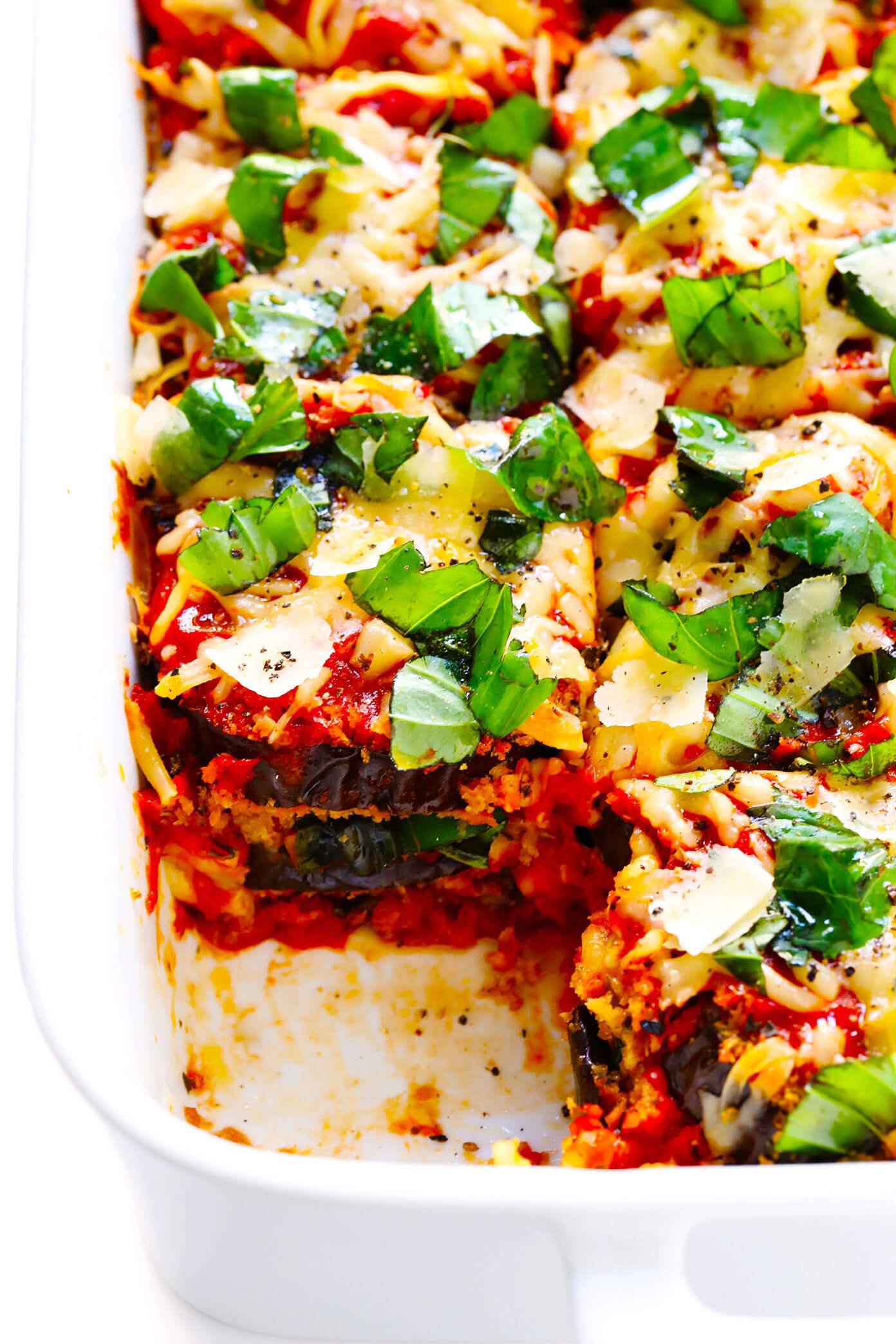 I will be the first to admit that I'm still on the fence about how much I really love eggplant.
But when it comes to eggplant Parmesan, count me in anytime. ♡
Yes, all of those layers of cozy marinara sauce, gooey melted Mozzarella, sweet fresh basil, and of course, lots and lots of freshly-grated Parmesan probably have something to with my love of this eggplant Parm.  But I'm also especially partial to the zesty toasted breading used to coat the roasted eggplant rounds in this particular recipe.  It's not authentically Italian (melanzane alla parmigiana in Italy actually doesn't include any breading for the eggplant), but it's the delicious American-style version of eggplant Parmesan that I grew up loving.  And — bonus — this crispy breading in this recipe is baked instead of deep-fried.  And most importantly, super delicious.
Over the years, thousands of our readers have made and loved this baked eggplant Parmesan recipe.  So now that eggplant season has begun again here in Barcelona, I thought I would snap some fresh pics and bump this recipe back to the top of the blog for any of you who have yet to give it a try.  Trust me, it's a winner!