Cue cookie craving: with crisp edges, chewy centers, and a hidden pocket of rich chocolate ganache baked right in the middle, you should probably go make some, like, now.
If you thought classic chocolate chip cookies couldn't get any more perfect, think again! I've gone and stuffed them with chocolate ganache and the results are mind-blowing (and tongue-pleasing).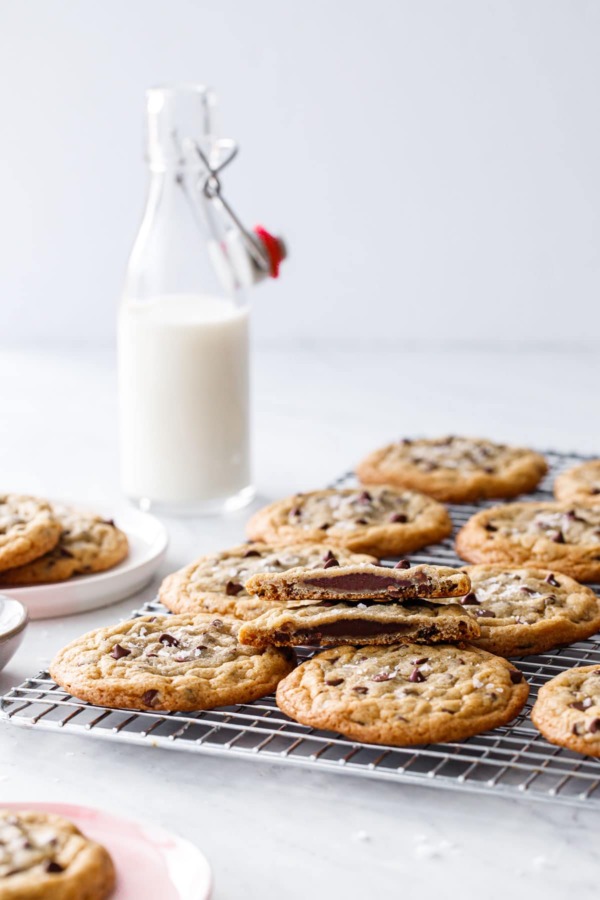 I'm seriously obsessed with stuffed cookies… if you hadn't already noticed.
These particular stuffed cookies may not be quite as an unusual flavor combination as some of my others (ahem, black sesame and matcha) but they are surely not your typical chocolate chip cookie.
Might I suggest serving these without mentioning what's inside; your friends will think they're biting into what looks like the most perfect chocolate chip cookie on earth (the flake sea salt on top is dazzling enough as is), but once they hit that pocket of rich ganache, well, the surprised and delighted look on their face is priceless.