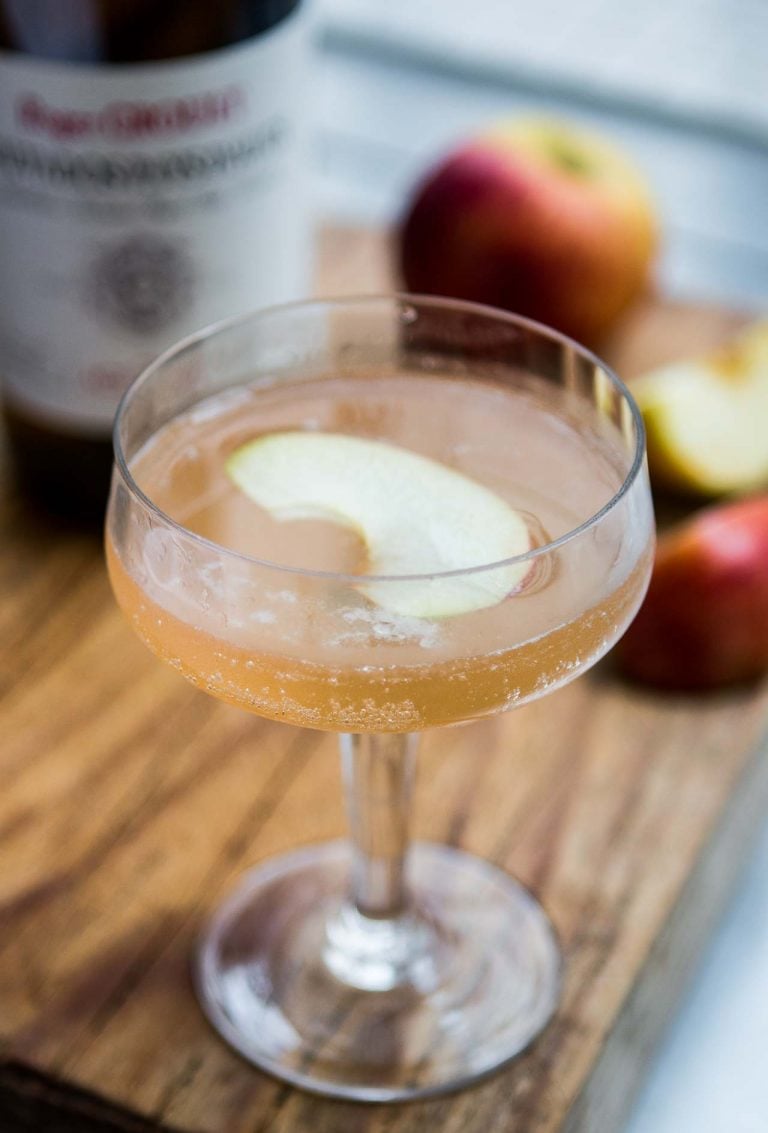 It's been fun doing my daily Apéro Hour on IGTV and happy that people are tuning in. Here's how if you're not familiar with the format. Yesterday, bartender and spirits writer Jeffrey Morgenthaler, author of Drinking Distilled and the award-winning The Bar Book, was my guest and he made his revised French 75. Here's the line up for the rest of the week:
Wednesday: This Montparnasse cocktail with Calvados from Normandy and elderflower liqueur
Thursday: A round-up of French apéritifs; Pineau de Charentes from cognac, Pommeau de Normandie (made with apples), and the elusive, but excellent, Macvin du Jura.
Friday: Making tisanes and herbal infusions the French way with a Frenchman…Romain returns!
Saturday: A visit to Burgundy with traveling distiller Matt Sabbagh of Alambic Bourguignon and Sab's Spirits, who makes gin, pear eau-de-vie, and marc & fin de bourgogne.
This cocktail is named after Montparnasse, an area of Paris where the Gare Montparnasse is situated in, a train station that's surrounded by crêperies. Each train station in Paris serves a different region of France; The gare du Nord serves the North of France, the gare de l'Est serves Alsace, and the gare Saint-Lazare transports people to Normandy.
Continue Reading Montparnasse Cocktail...