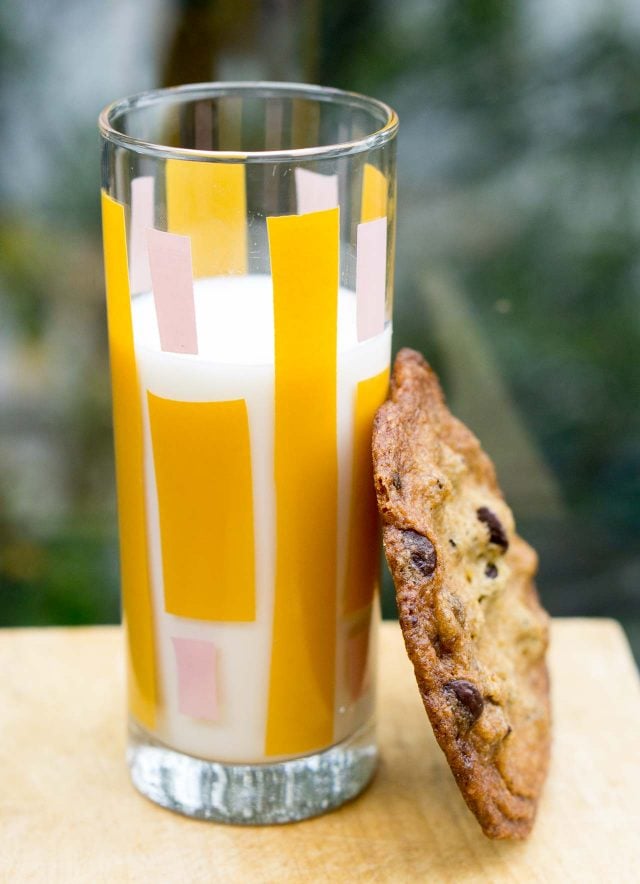 I recently put my foot in my mouth, again. Speaking at a writer's conference and rambling on at the podium, as usual, I offered up that I don't think that cooking or baking as love. It's cooking and baking. Maybe because I was a restaurant cook for so long and spent decades pumping out food (which would have been a lot of love-making), I think of food as, well…food.
Of course, right after my talk and I left the podium, the screen behind me flashed in large letters: "Food As Love," announcing the next topic, followed by a group of food writers coming onto the same stage to talk about how food was love.
Oops.
Continue Reading Thin, Crisp Chocolate Chip Cookies...