When it comes to baking, accuracy in your measurements is critical to a recipe's success, and the single most accurate way to measure your ingredients is by weight.
I've received a few questions lately on some of my more popular cake recipes that seem to imply some confusion about weight versus volume measurements, specifically when it comes to measuring dry ingredients like flour. I figured I'd do a bit more in-depth explanation in a post, to hopefully clear up any confusion.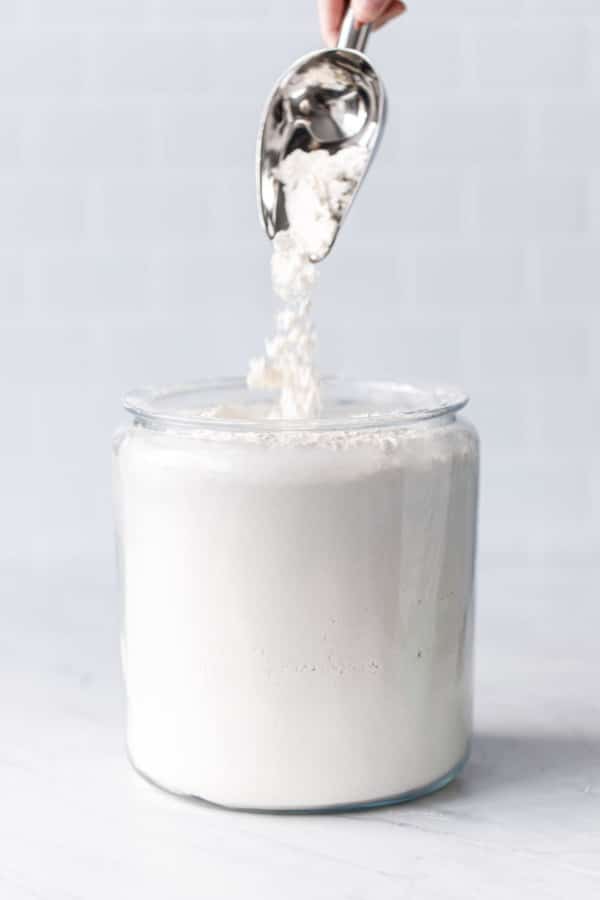 American bakers grew up using cups, where a cup of water is equal to a cup of flour and so forth. We also had it drilled into our brains that a cup is 8 ounces and a pint is a pound the world round (a pint being two cups or 16 fluid ounces).
But I'm here to say that a pint is NOT always a pound and a cup is NOT always 8 ounces—it depends on what you're measuring.
Now before you start arguing, let me explain!
Weight versus Volume
Volume is a measure of the amount of space something takes up. Things like cups of flour, gallons of milk, cubic feet of helium… these are all volume measurements.
Weight is a measurement of an object's heaviness. Grams of salt, pounds of sugar, kilograms of apples… these are measurements of weight.
Ok. So, that makes sense, right? Volume and weight are measuring two entirely different things.
You've heard the old riddle: Which weighs more: a pound of feathers or a pound of lead?
Trick question: they both weigh a pound! BUT the lead is going to have a much smaller volume since it is more dense than the feathers, so it will look like a smaller amount of material.
When we're talking about baking, the differences might not be quite as apparent as feathers and lead, but the same is true of flour and water: one is much less dense than the other (in this case the flour is the feathers and the water is the lead). So a pound of flour is going to take up more space, or volume, than an equivalent pound of water.