This moist and fluffy butter cake is bursting with bright lemon flavor, topped with a crispy toasted meringue that practically melts in your mouth. Talk about one unique dessert!
So you've heard of lemon meringue pie… but what about lemon meringue cake? It's the delicious dessert mashup you never knew you wanted, combining a tender lemon butter cake with swirls of crispy meringue.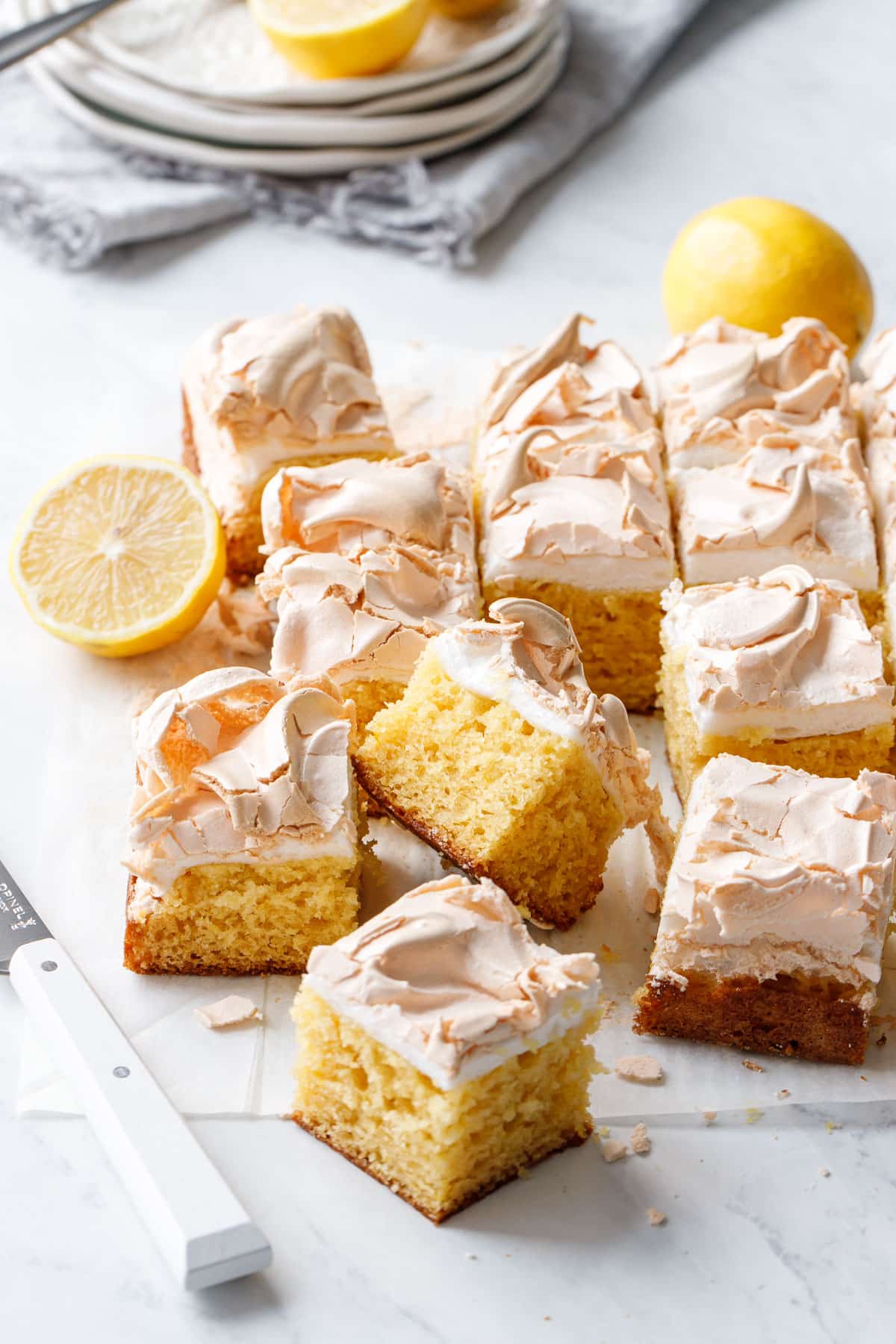 This recipe was created in partnership with Amoretti (Use coupon code LOVEANDOLIVEOILFREESHIP for free shipping on your order!) All opinions expressed here are my own.
Baking is as much about texture as it is flavor, and one of my favorite tricks to elevate baked goods is to introduce a textural contrast, in this case via a crispy meringue topping.
I'd actually brainstormed and tested a lemon meringue blondie a few years back, which proved frustratingly problematic (the blondie wouldn't fully bake with the meringue topping, I still have no idea why).
So when I decided to attempt a cake with a similar meringue topping, I pulled out my first test cake from the oven fully expecting an underbaked disaster.
Disaster it was not.
I was pleasantly surprised, as I fully expected this one to give me a lot more trouble (though I still tested it a few times, tweaking the flavors and the proportion of cake to meringue [my first cake was like 4 inches tall, no exaggeration]).
In the end, the butter cake base bakes perfectly in the time it takes for the meringue to get golden brown and crispy, and the result is ever so satisfying, both tastefully and texturally.
(more…)