No-Bake Strawberry Lemonade Cheesecakes are a burst of summer in one sweet bite. Delectable berry and citrus flavors make these individual desserts impossible to resist!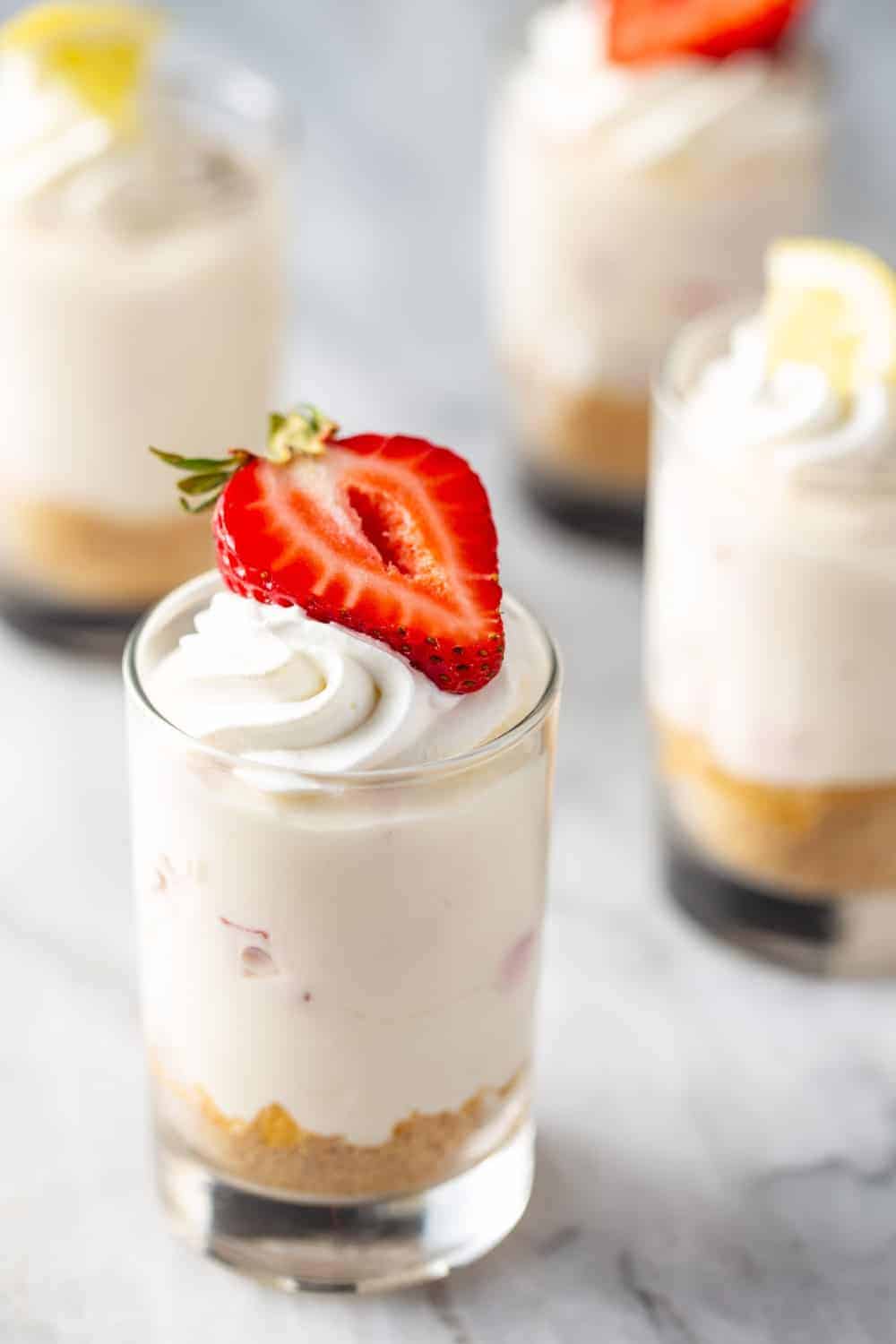 I've officially reached the point during this strange time in our lives that not only do I have no idea what day it is, I'm also now losing track of what month it is. Yesterday, I wrote two checks dated March 2nd. It wasn't the 2nd of the month and definitely was not March.
Between working and homeschooling from home, every single day just jumbles together into a big blob of days. I've actually resorted to setting reminders on our Alexa because I can't seem to even follow a calendar anymore.
One thing we are really good at right now is making desserts. From chocolate cake and brownies to more loaves of banana bread than I can count, Elle and I have been busy in the kitchen.
And with a slight taste of summer weather this past weekend, it was time to whip up one of our favorite sweet treats – No Bake Cheesecake!
(more…)
The post No-Bake Strawberry Lemonade Cheesecakes appeared first on My Baking Addiction.