With an ultra-creamy sauce (made with surprisingly little cream), plus bright baby spinach and flavorful pan-fried chicken tenders, chicken Florentine linguine is a satisfying and well-rounded pasta recipe perfect for dinner tonight!
I'm all about quick and easy dinners that don't sacrifice flavor just to save a few extra minutes. This pasta recipe is all that and more: it's quick and creamy and downright dreamy, and definitely one you'll want to put in your weekly rotation!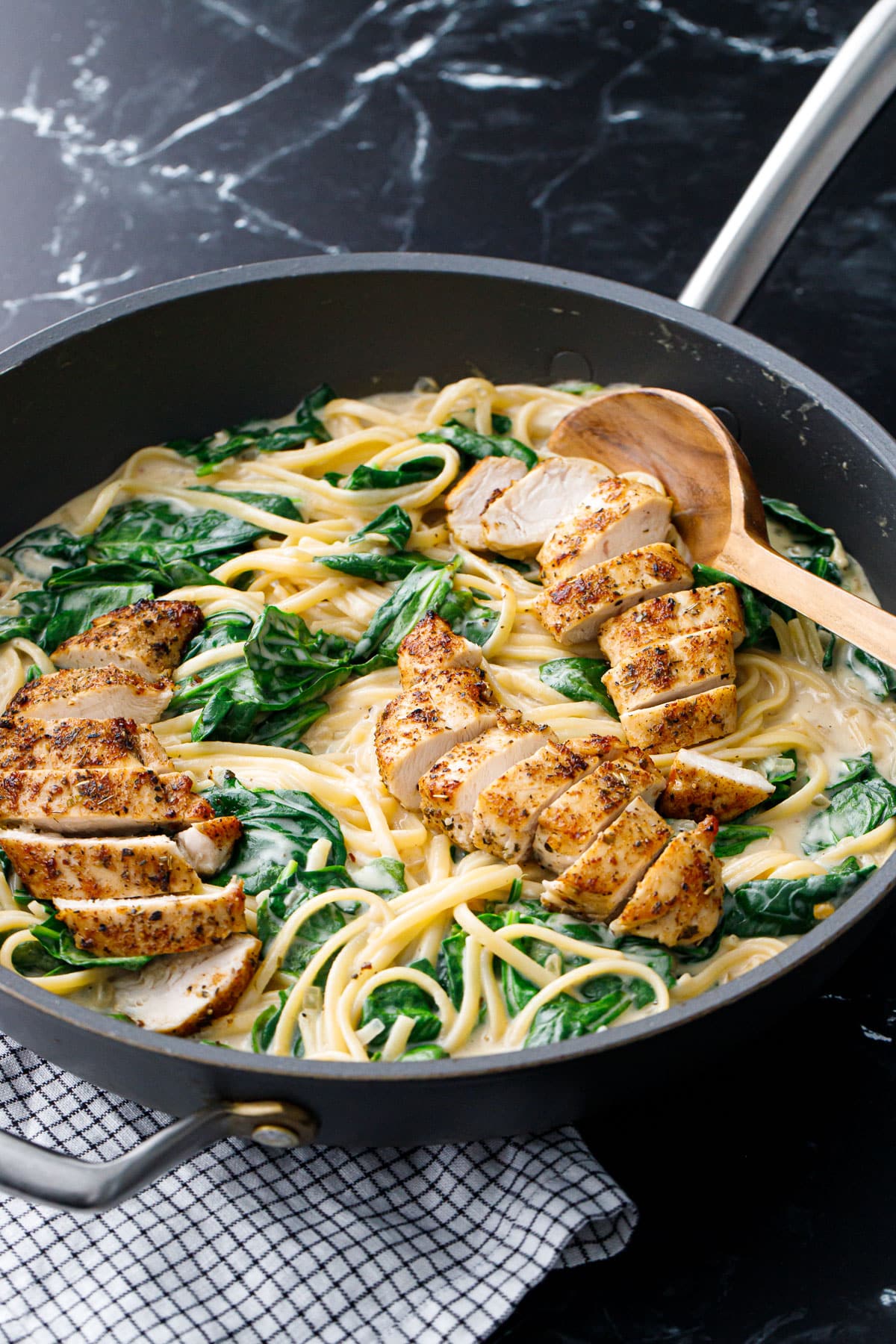 Time for a different kind of Florentine! A savory one this time.
In this instance, Florentine refers to a dish featuring spinach and a protein in a creamy sauce, often a dairy-rich mornay or cheese sauce, though this recipe use primarily chicken stock with just a splash of cream for a perfectly creamy result with a fraction of the dairy.
Much like Florentine cookies, the name is misleading, in that this style of dish probably isn't Italian in origin at all, but actually French. Stories go that Catherine de Medici, the Florentine-born queen of France, had an affinity for spinach, and dishes containing the dark, leafy green were named as such in her honor. How much truth there is to this story is certainly up for debate. These days it seems any dish featuring spinach is labeled as Florentine, though I think the creamy sauce is non-negotiable as well.