These spicy garlic chili oil noodles are quick and easy to make and tossed with the yummiest garlic ginger chili oil. Feel free to toss with shrimp or your choice of protein.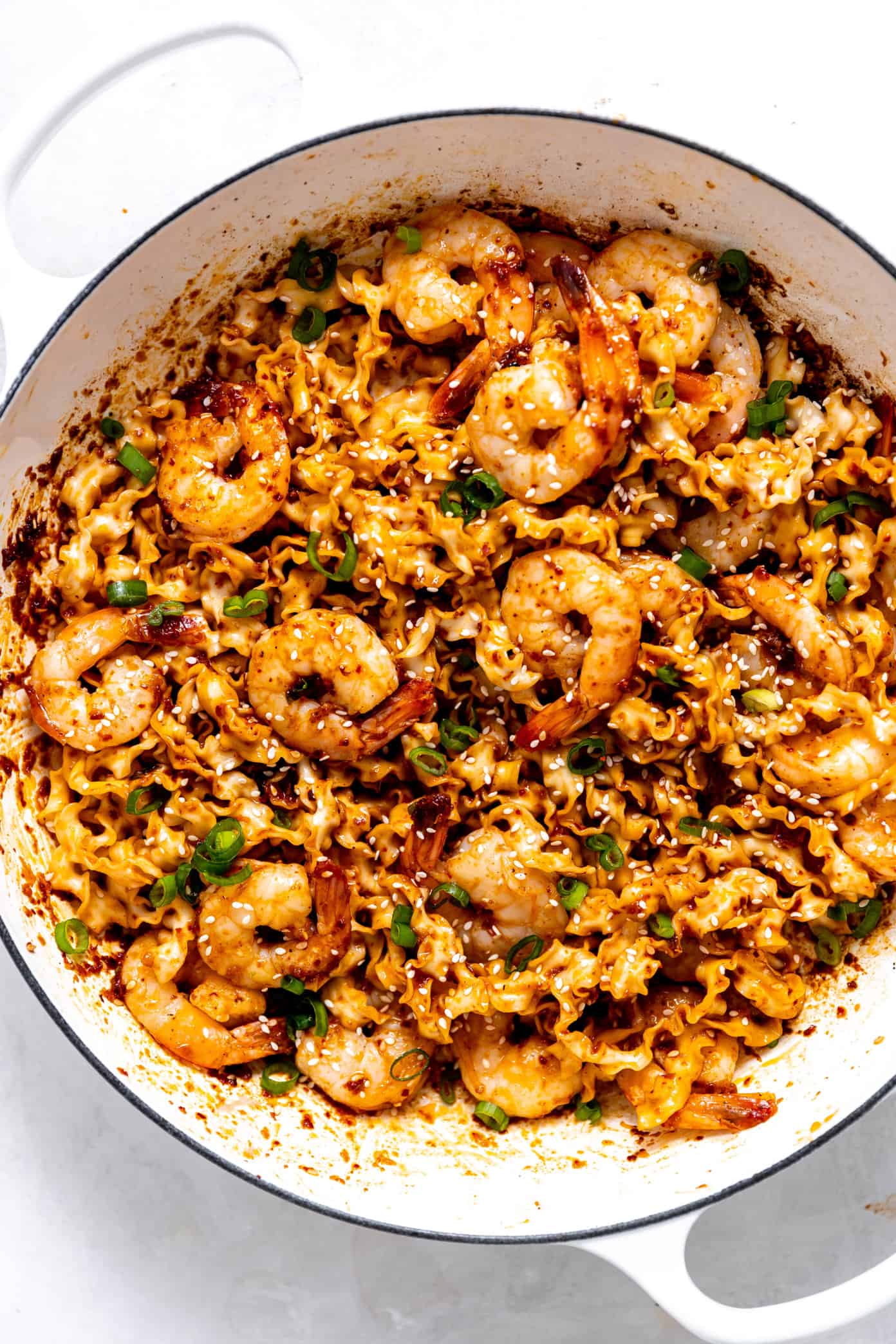 Seriously cannot get enough of these noodles lately. ♡
My TikTok feed has been downright overflowing with Chinese-inspired chili oil noodles these past few years. And after trying out a handful of different recipes and chili oil techniques, I've landed on this recipe as my personal fave.
It's fabulously quick and easy to make with whatever type of noodles you might prefer. And the chili oil sauce that brings it all together is pure sesame, garlicky, gingery, spicy deliciousness. (Like, I could seriously put this chili oil on just about everything, it's just so good.) It's the perfect dish to whip up for a quick dinner with whatever protein or veggies you happen to have on hand. And while these chili noodles are absolutely delicious served nice and hot, I honestly look forward just as much to enjoying any leftover noodles cold for lunch the next day.
If you love spicy noodles, you've definitely got to give this one a try!