A classic key lime pie with a mango twist, tart and tangy and velvety smooth, nestled in a sweet and salty graham cracker crust (with a surprise kick of spice). Topped with a squiggle of fresh whipped cream and gorgeous edible mango flowers, it makes for a truly stunning presentation.
Talk about gorgeous: this mango lime tart is dressed to impress, but you'll be surprised how easy it is to prepare. Make it a day ahead of time to be sure it has plenty of time to set before slicing and serving.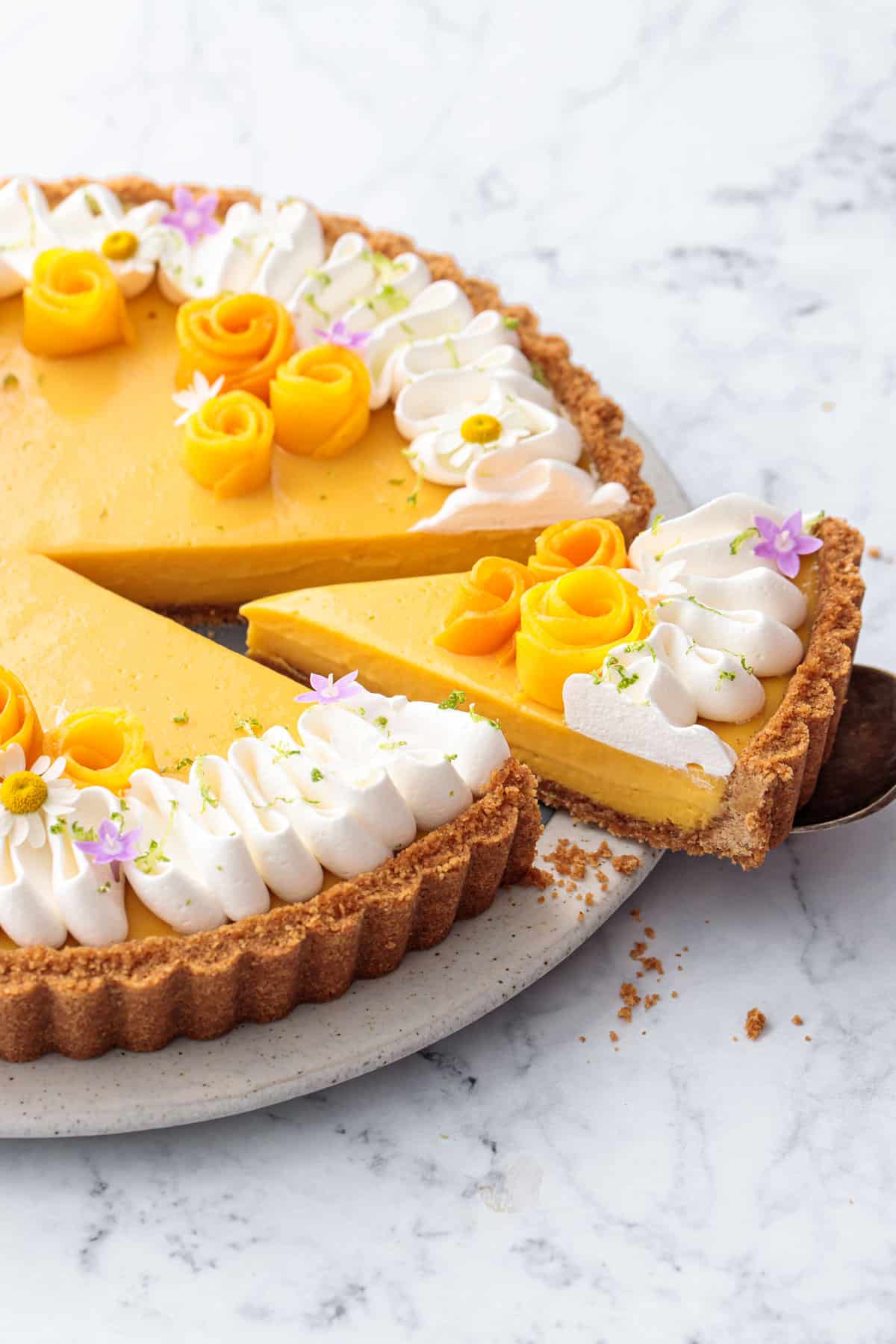 This recipe was created in partnership with Amoretti (use coupon code LOVEANDOLIVEOILFREESHIP for free shipping on your order!) All opinions expressed here are my own.
Imagine, if you will a key lime tart… bright and tangy and perfectly sweet, rich and creamy and melt-in-your-mouth smooth. Now add mango and prepare to swoon.
This tart and tangy mango lime tart (you could say it's a… tart tart.) features an ultra creamy mango lime custard filling nestled in a sweet and salty graham cracker crust with a pinch of cayenne that makes for a spicy surprise. Top that with a touch of freshly whipped cream and you have yourself one tasty tropical treat your tastebuds (not to mention your eyes) will treasure.
(more…)