Craving the Chipotle honey vinaigrette but want to make it at home? This copycat Chipotle vinaigrette is quick and easy to make and will satisfy all of your cravings.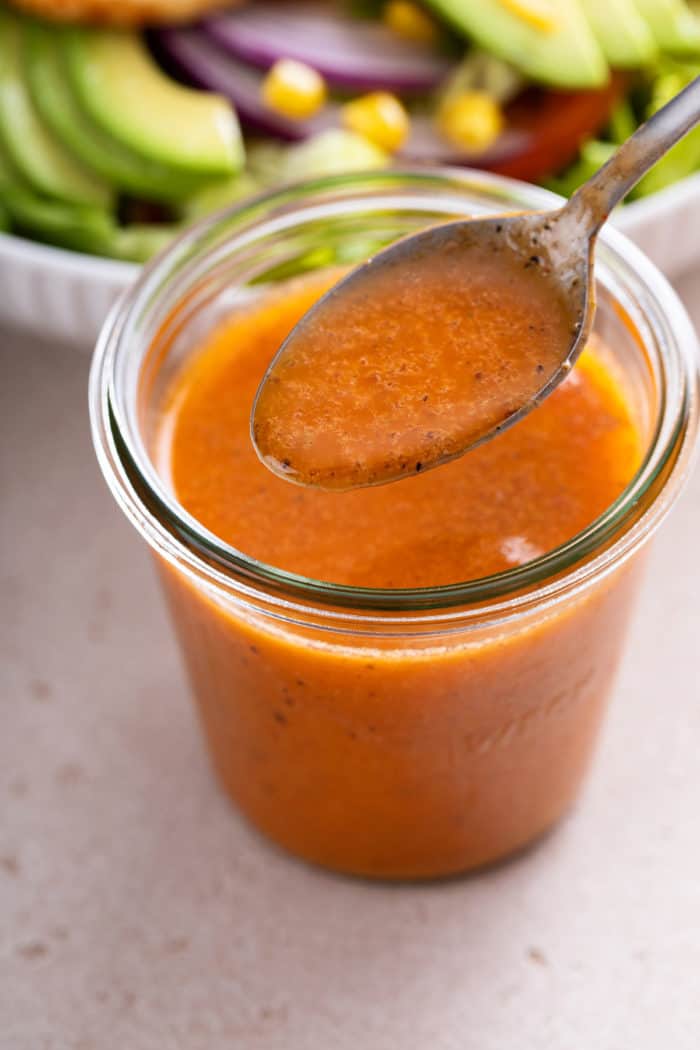 This post contains affiliate links.
I'm not gonna lie to you guys. I spend a lot of time on TikTok.
I know I'm not a Gen Z cool kid, but I love that app, ok? My feed is mostly beauty and food and it's fun to just scroll through.
I've been influenced by TikTok to try a few different recipes before. The cinnamon rolls with heavy cream and the grinder sandwich are now two of my favorite recipes.
So when I saw the Chipotle honey vinaigrette coming up a lot along with the viral quesadilla hack (come back later this week for that one), I knew I had to try my hand at making the famous dressing at home.
(more…)
The post Copycat Chipotle Vinaigrette appeared first on My Baking Addiction.