This Tex-Mex queso blanco (white cheese dip) recipe is easy to make in about 20 minutes, perfectly melty and scoop-able, and irresistibly delicious.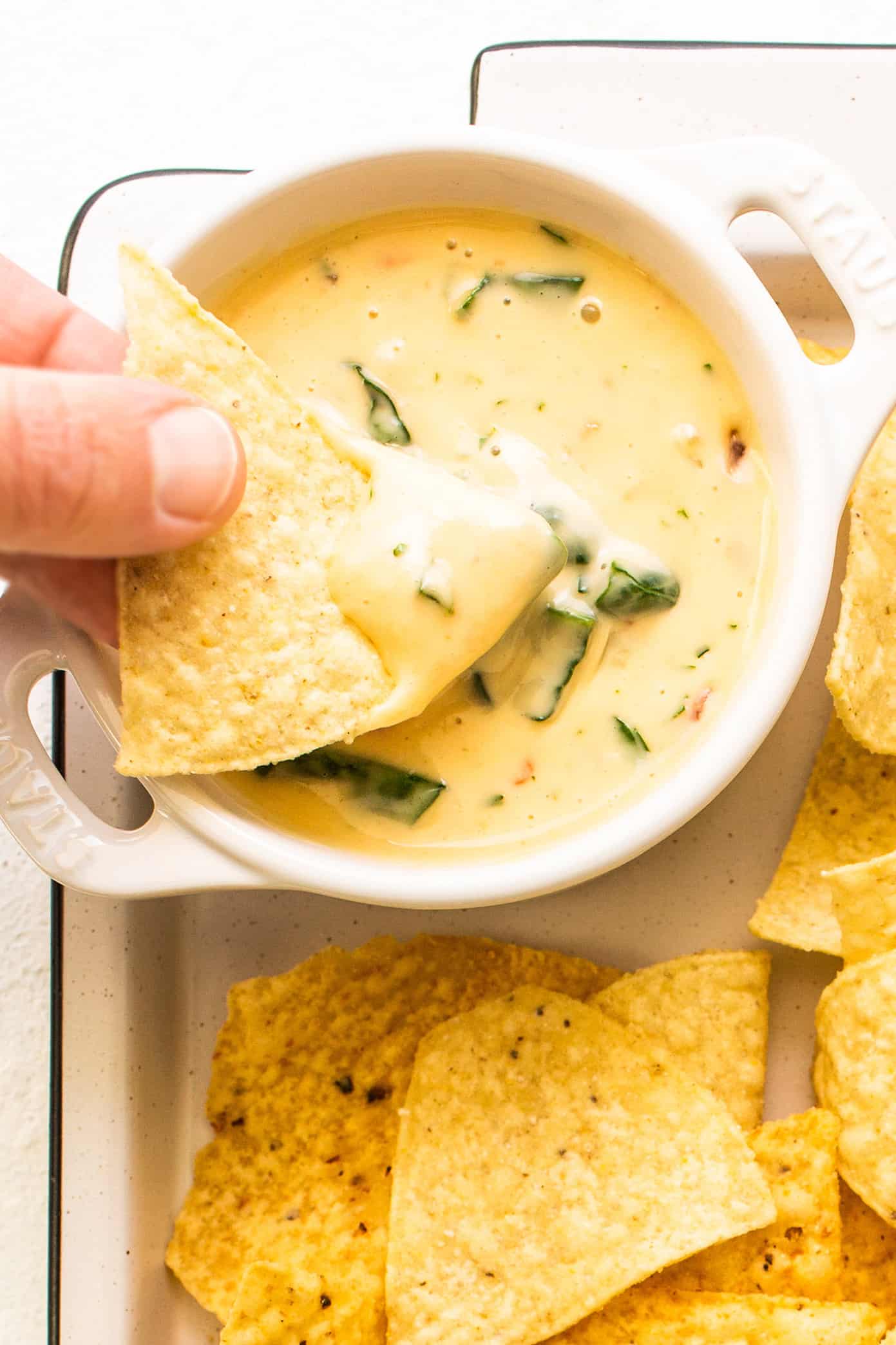 Meet my all-time favorite queso recipe. ♡
Anyone who has followed this blog for awhile knows that excellent chips, salsa and queso are some of my favorite things in the world. And after having made homemade cheese dip about a million different ways over the years, this Tex-Mex queso blanco recipe continues to be the unbeatable gold standard in my book.
It's inspired by the famous espinaca con queso at Jose Pepper's, which I was completely obsessed with back when we lived in Kansas City. And true to its name, it's loaded up with lots of fresh spinach, as well as diced onion, jalapeño, garlic, tomatoes, chiles and cilantro for lots of zesty flavor. It's also made with my preferred blend of Monterrey Jack and white American cheeses, which I'm going to insist that you use if you want a genuinely melty, creamy, scoop-able cheese dip. (I've tested at least a dozen varieties of Mexican and American cheeses when making queso over the years, and have found this combination is key for achieving a melty vs gritty texture.) And it is absolutely, irresistibly, can't-stop-going-in-for-another-dip delicious.
I'm also a big fan of this queso recipe because it be ready go in about 15 minutes from start to finish, making it perfect for easy entertaining. And if you happen to have any leftovers, it even reheats well the next day.
Alright, fellow cheese lovers, let's make some restaurant-style queso together!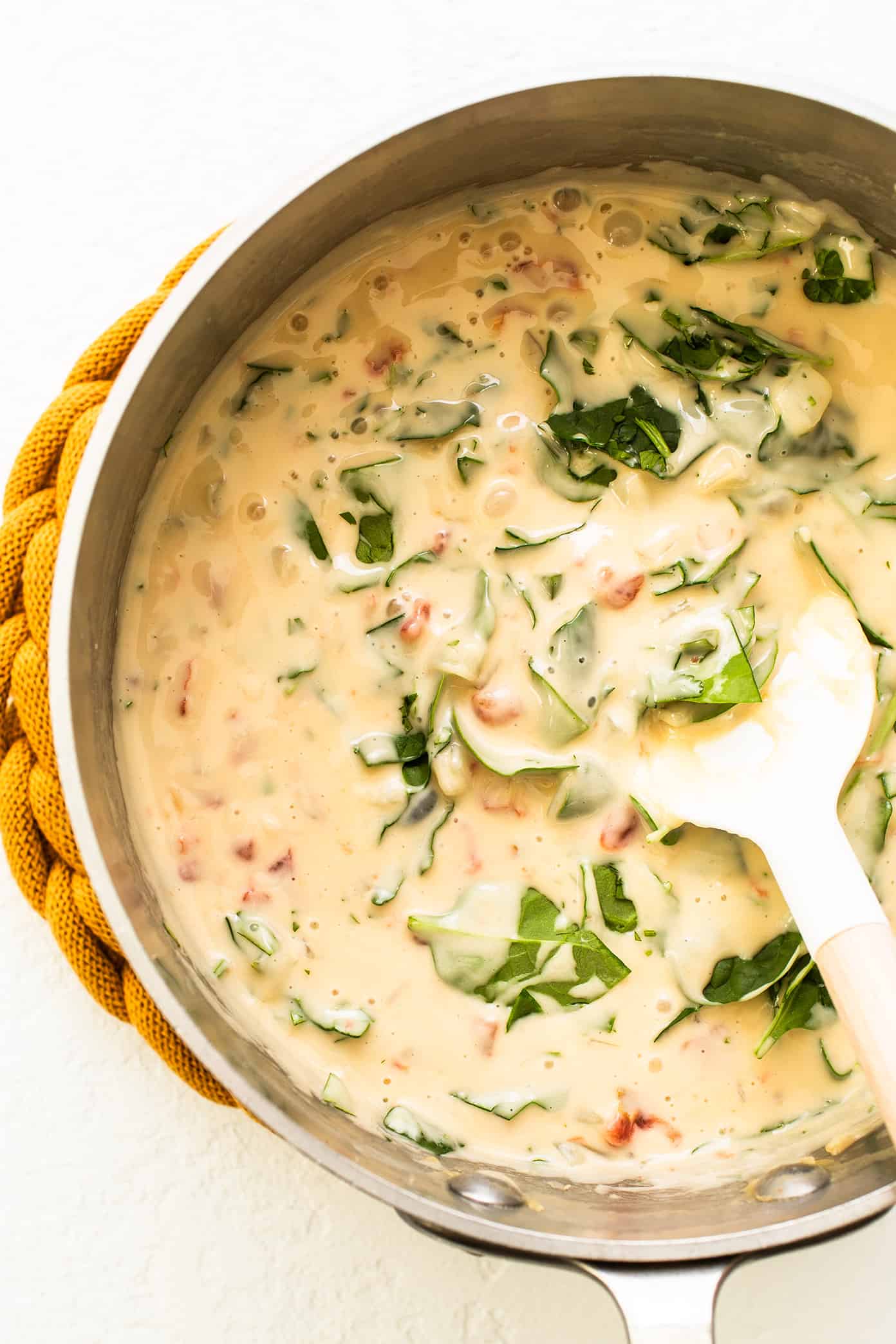 (more…)