Are y'all ready for the next installment in the no-cook lunch box series? The Hummus Lunch Box is a classic, one that I'm sure many of you have made before, but it definitely deserves its own mention in the series because it is flexible and always a pleaser. I've got a few different ways you can eat or serve this lunch box listed below, so even if you've made this before, make sure to go check out the alternate ideas!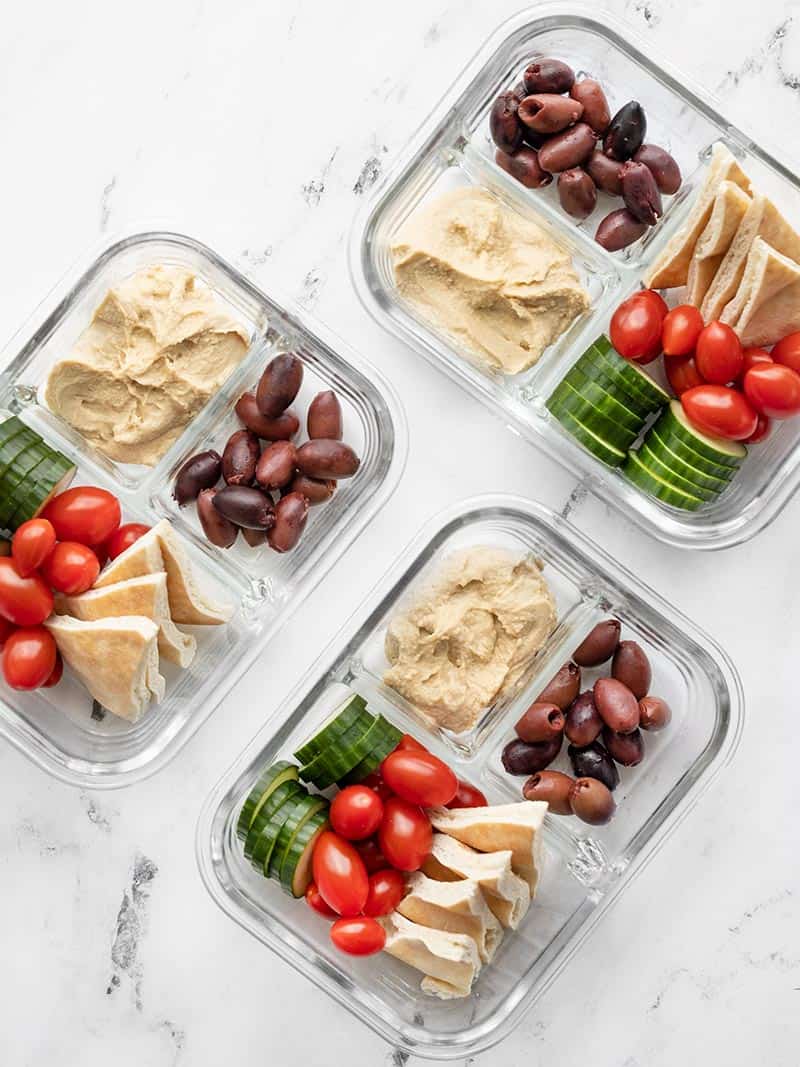 What's in the Hummus Lunch Box:
Hummus (of course), kalamata olives, cucumber, grape tomatoes, and pita bread. I love this lunch box because of its simplicity, it requires so little prep, and I just like "snacky" finger foods. The only prep work I had to do was slicing the cucumber and draining the jar of olives! For the sake of convenience, and because ALDI has very inexpensive hummus, I used store bought hummus this time. But if you want to make your own hummus or want to experiment with different hummus flavors, try my homemade hummus recipe (four flavors).
How Long Does the Lunch Box Keep?
This lunch box holds up very well to refrigeration, so it will probably keep about 5 days in the refrigerator, depending on the freshness of your ingredients when the boxes are made and the conditions inside your refrigerator.
What Containers Do You Use?
I got these divided glass meal prep containers on Amazon. You can find a link to the product in the bottom of the recipe card below. (P.S. these containers came three to a set and this recipe makes FOUR lunch boxes, so I ate the fourth portion on a plate the day that I packed them. 😄)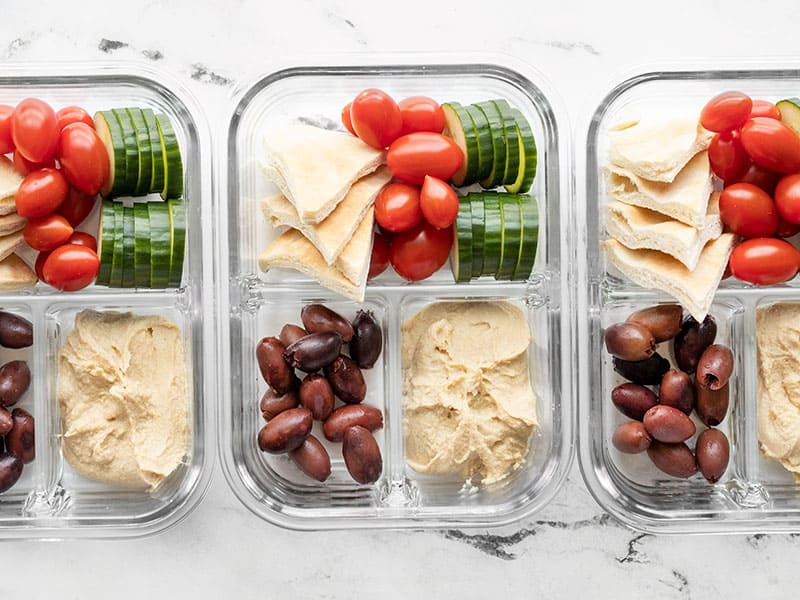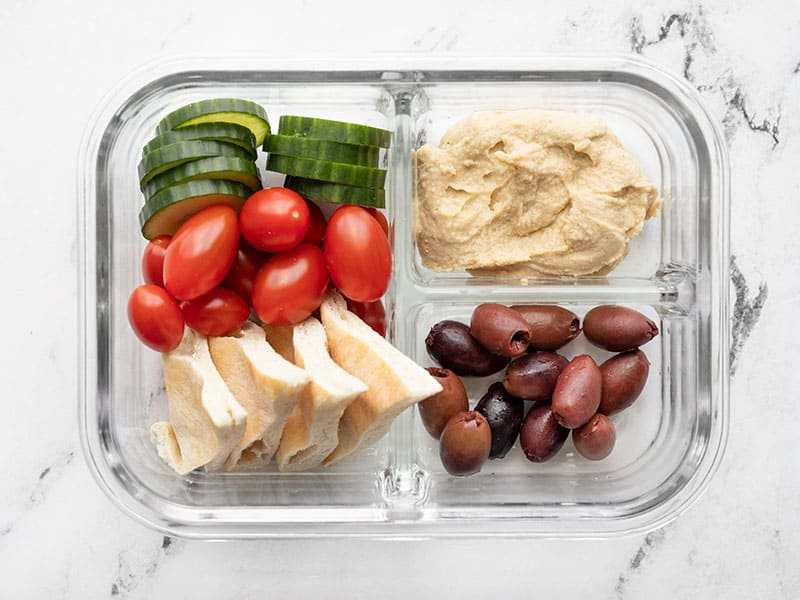 The post The Hummus Lunch Box appeared first on Budget Bytes.