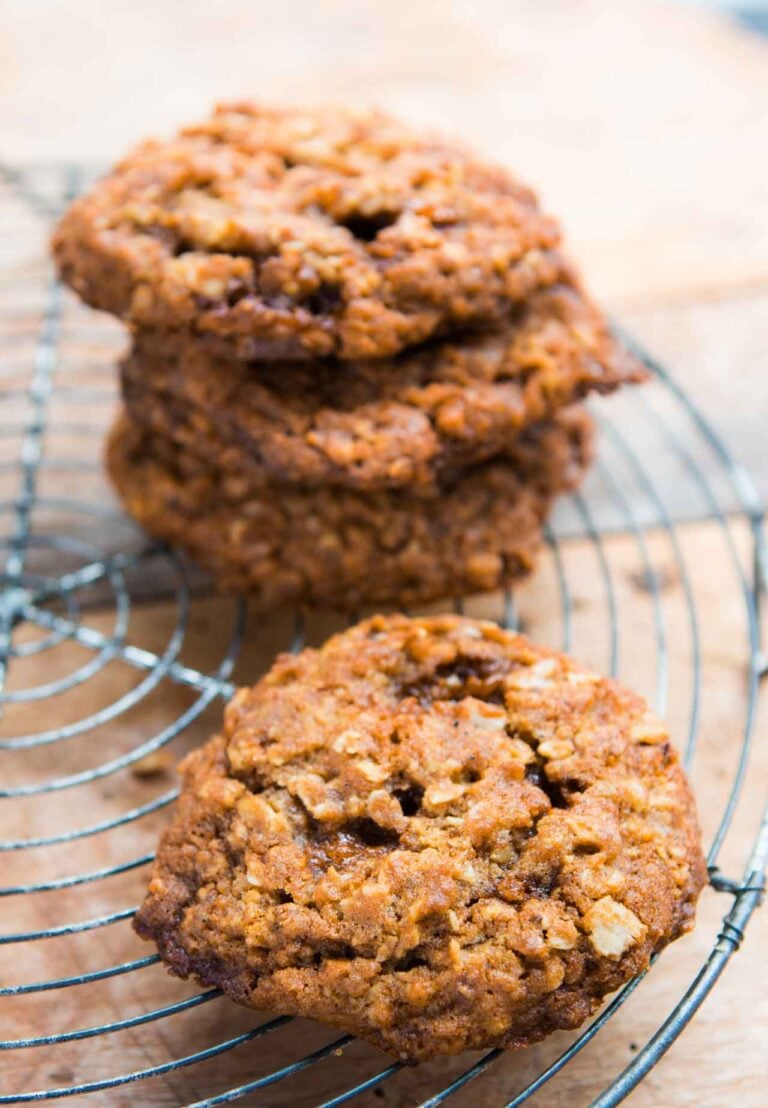 This year was a good year for baking books. I didn't get to see them all, or bake from them, but one that I got a preview of before it was released was Dessert Person by Claire Saffitz. She may be familiar to you because of her tenure in the test kitchen at Bon Appétit and more recently, her very popular online videos, but reading through the book, I learned that she just happened to have gone to Harvard, was a graduate student in French food history in Montreal, studied pastry at Ecole Ferrandi in Paris, and worked at the now-closed Spring restaurant, which jolted me back that era in Paris when a younger generation of chefs was opening restaurants and changing the game in France (sometimes, controversially), focusing on fresh ingredients and putting their own mark on French cuisine.
That's how I feel about her book. Claire pretty much changes the pastry game. Preserved lemons are added to a glorious-looking Lemon Meringue Cake, chocolate and hazelnuts enrich a Galette des Rois, and coffee finds its way into a Coffee-flavored Coffee Cake. (How come no one's thought of that before?) But these Oatmeal and Pecan Praline Brittle Cookies sounded so good to me that I decided to start off with them.
Continue Reading Oatmeal and Pecan Brittle Cookies...