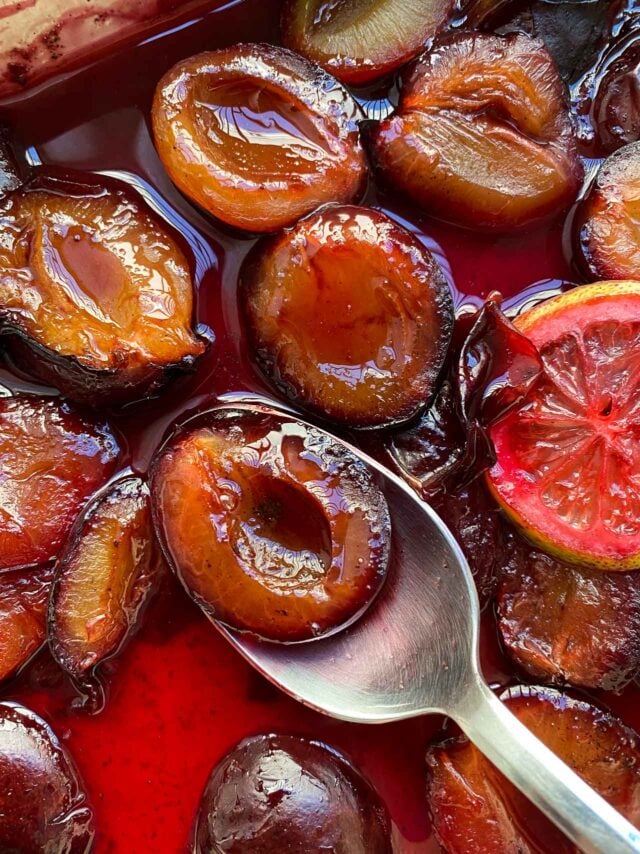 I made a statement recently on social media that plums were my favorite fruit. I guess I said the same thing about cherries, at some point, which I was reminded of. But I'll confess that I may have also said the same thing about nectarines, figs, mangoes, and litchis at some point in my life. However plums really are my favorite fruit, and I'm happy that they stick around from summer all the way through the beginning of fall.
There are a lot of plums out there. In Northern California we had big purple Santa Rosa plums, as well as an array of others with names like Elephant Heart and Angelino, as well as pluots, a hybrid of apricots and plums. While they don't show up in Paris, there are green Reine Claudes (which are close to being at the top of my list for favorite varieties of plums), tiny golden Mirabelles, and sturdy Quetsches, which hold their shape relatively well during baking. And while they're not as tart as U.S. varieties (most of the tartness of plums is in their skins), they are reliably good, and flavorful, when baked or oven-roasted, as I often prepare them.
Continue Reading Oven-Roasted Plums...