If you've never tried cooking with a dark stout beer, this Guinness Stew will surprise you. Braising stew meat in Guinness and beef stock leaves you with the best Irish beef stew you'll ever eat, even if you're not a fan of Guinness!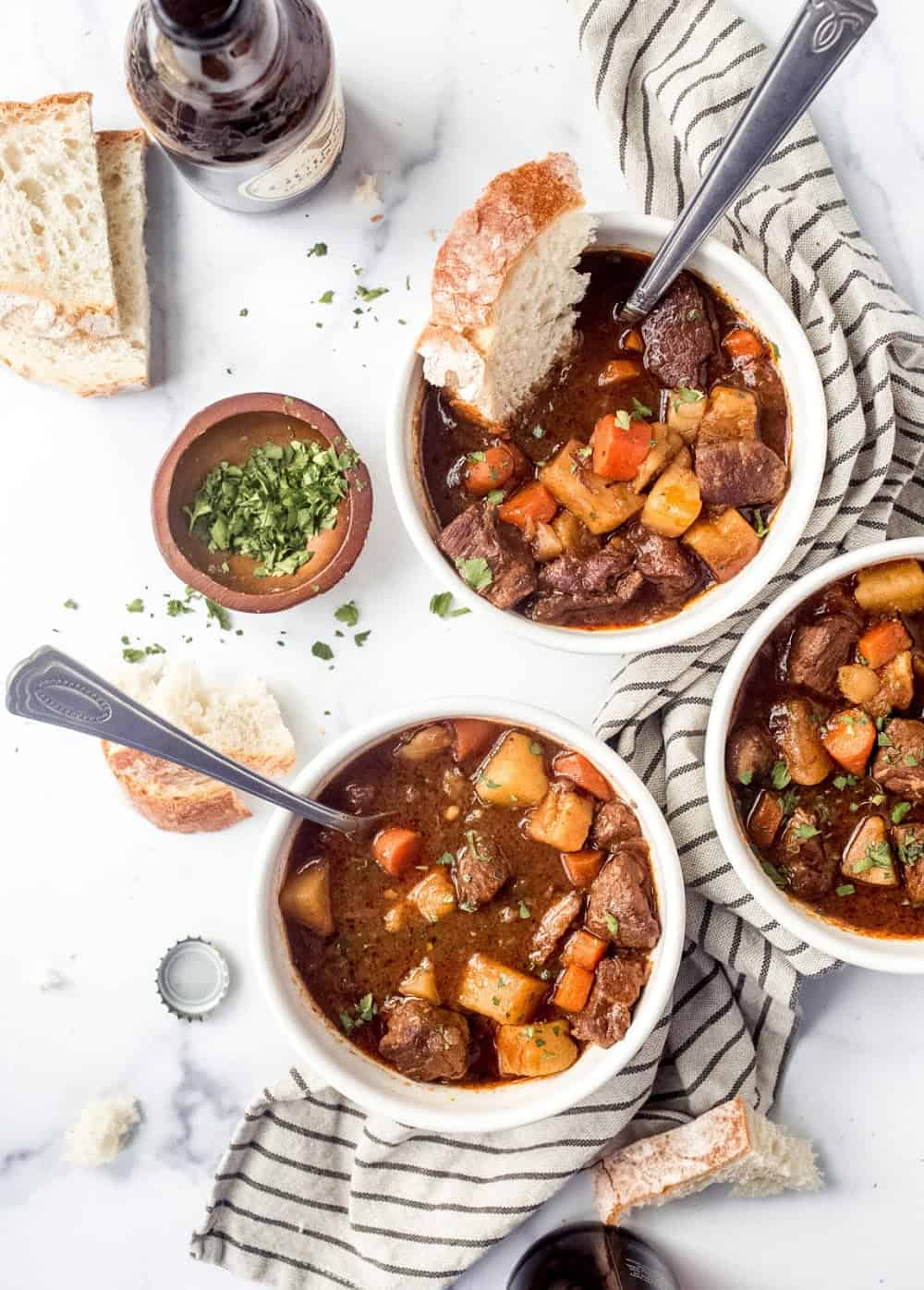 I have never understood the need to don myself in head to toe green gear and head into jam-packed bars to simply rub up against sweaty, intoxicated people and drink enough green beer that my tongue takes on a disgusting shade of chartreuse.
Although I am not an avid fan of this holiday or the spirits that accompany it, I do love all things Irish food.
Out of respect for those many devoted fans, most of whom aren't remotely Irish by the way, I thought I would join in the festivities by creating a fantastic meal to help them soak up all of that green beer.
I mean, I am officially 1/19 Irish, so I needed to do something, right? And, what better pair with St. Patrick's Day than a hearty Guinness Stew?
(more…)
The post Guinness Stew appeared first on My Baking Addiction.