These mini Oreo cheesecakes are made with a delicious mix of cookies and cream, featuring a whole Oreo as the "crust."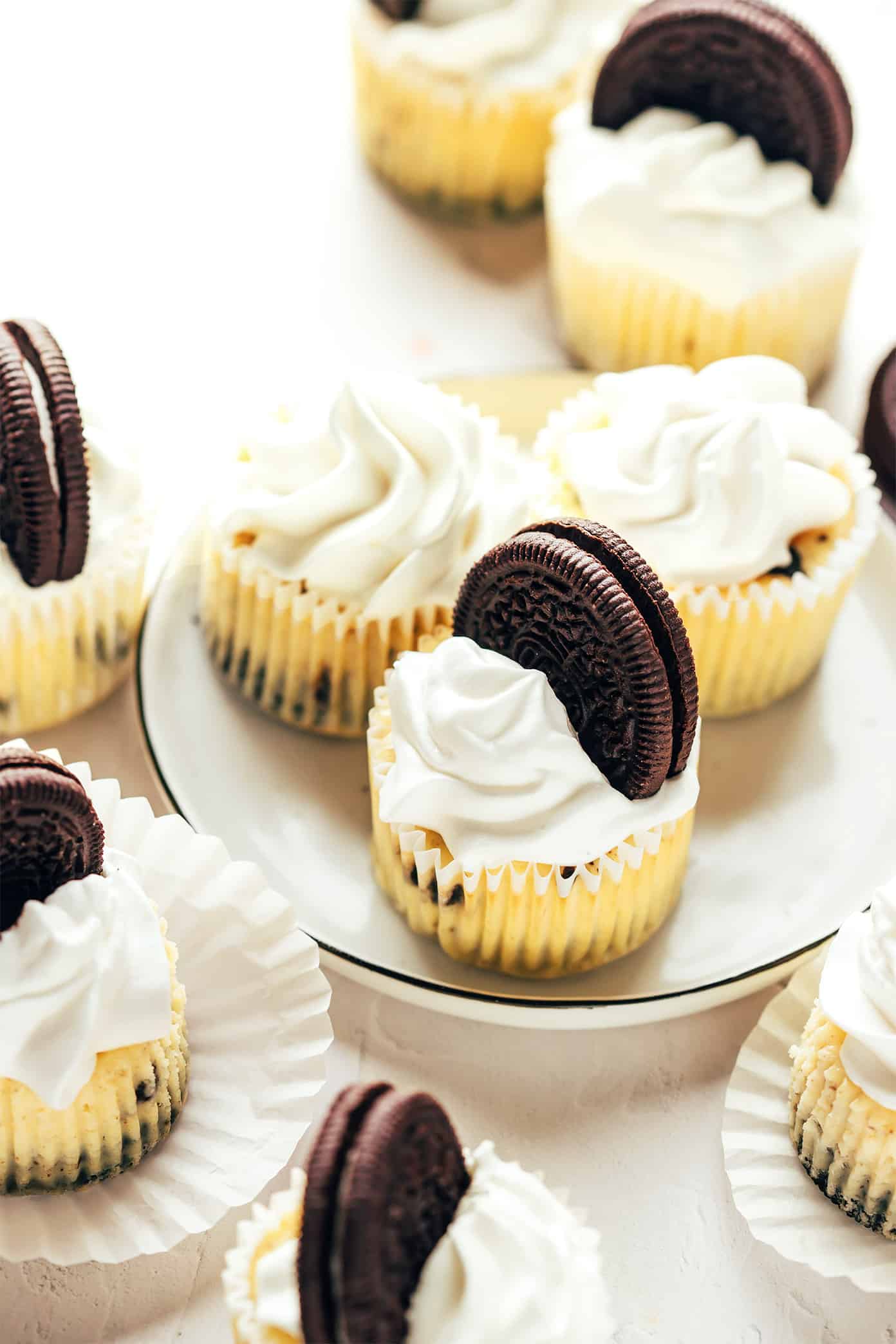 I've been making these mini Oreo cheesecakes for over a decade now whenever I need a quick and easy treat for a gathering. And I'm telling you — especially when it comes to cheesecake recipes — it doesn't get much easier, cuter and tastier than this!
My favorite thing about this mini cheesecake recipe is that there's no need to spend extra time crumbling, mixing, and pressing down a fancy crust. Simply pop an Oreo in the bottom of each baking cup and you're good to go! The vanilla cheesecake batter here is also quick and easy to mix with 5 basic ingredients. Then simply bake for about 15 minutes, chill, top with whipped cream and an extra Oreo for garnish, and enjoy, enjoy.
These mini Oreo cheesecakes are the perfect make-ahead dessert for dinner parties, game days, or anytime you're craving a sweet treat. And while I love making this recipe with classic Oreos, feel free to experiment with whatever Oreo flavors you love best.
Let's make some Oreo cheesecakes!