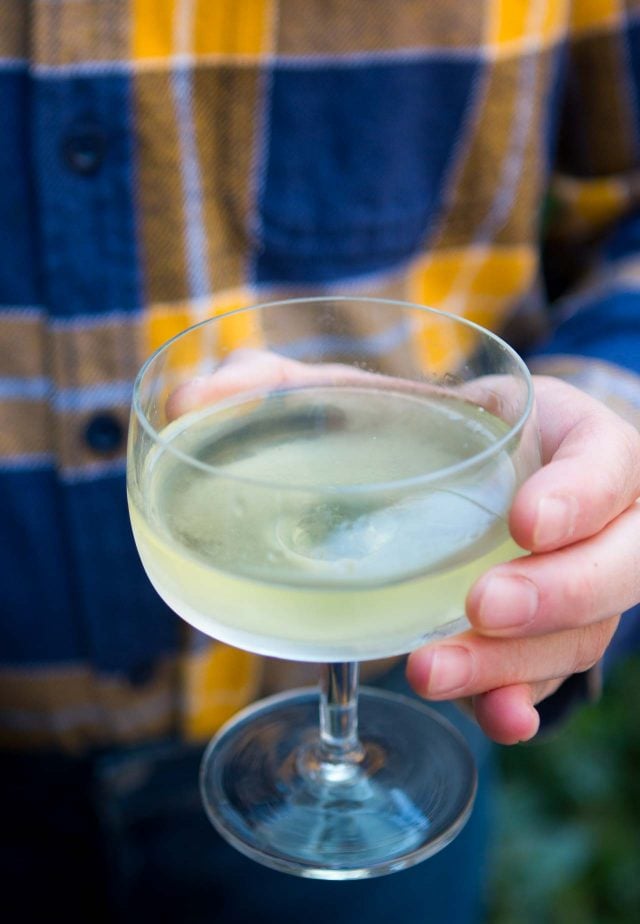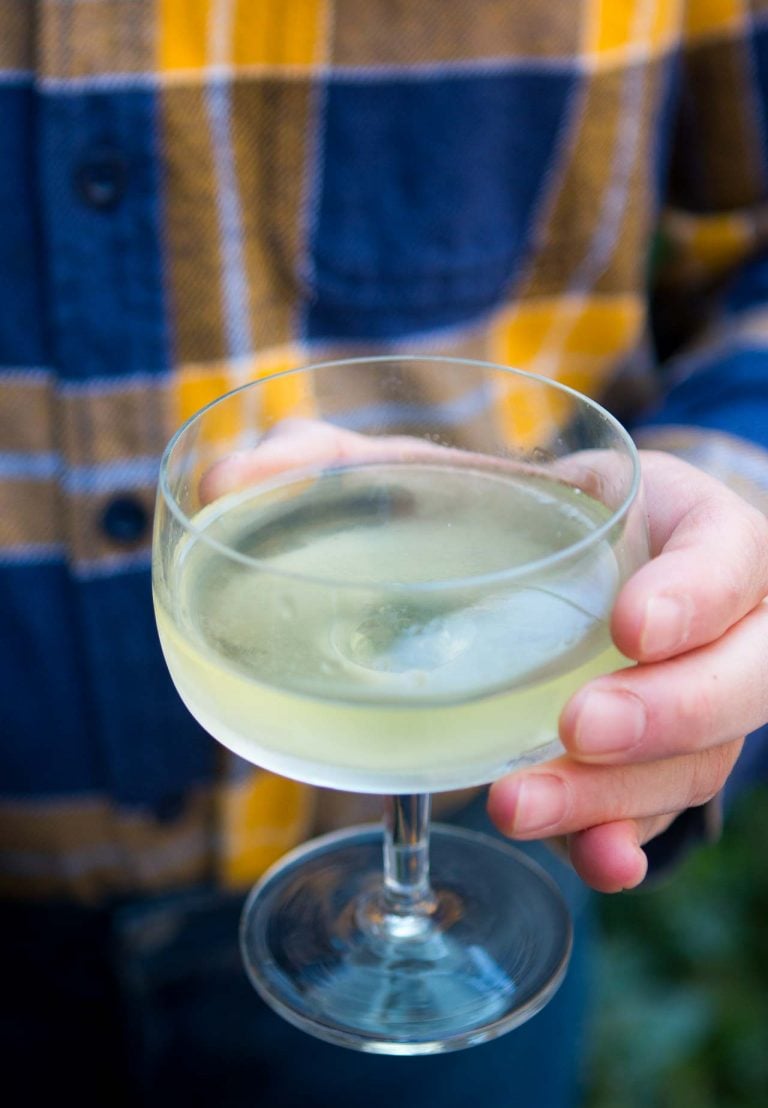 [Note: If you're interested in learning more about Chartreuse, tune into my Instagram Live today, April 24th, at 6pm CET, Noon ET, 9am PT. I'll be joined my Charteuse expert Tim Master and he'll be answering questions and making this cocktail. Because of the split-screen format, this Live session can't be archived for replay – so tune in live (here's how) to watch!]
While green Chartreuse has been around for nearly four hundred years, Yellow Chartreuse is a relative newcomer, introduced in 1840. While it's lower in alcohol than green Chartreuse, it too comes by its color naturally. It's a touch sweeter and milder in taste than green Chartreuse, so it works well in cocktails where a little sweetness would be called for. Rumor has it the yellow color is because saffron is added, as is honey, but no one will reveal or confirm any of the ingredients in Chartreuse. Where Chartreuse jaune shines brightly in the Alaska cocktail, this bracing mix of gin, orange bitters, and yellow Chartreuse.
Continue Reading The Alaska Cocktail...