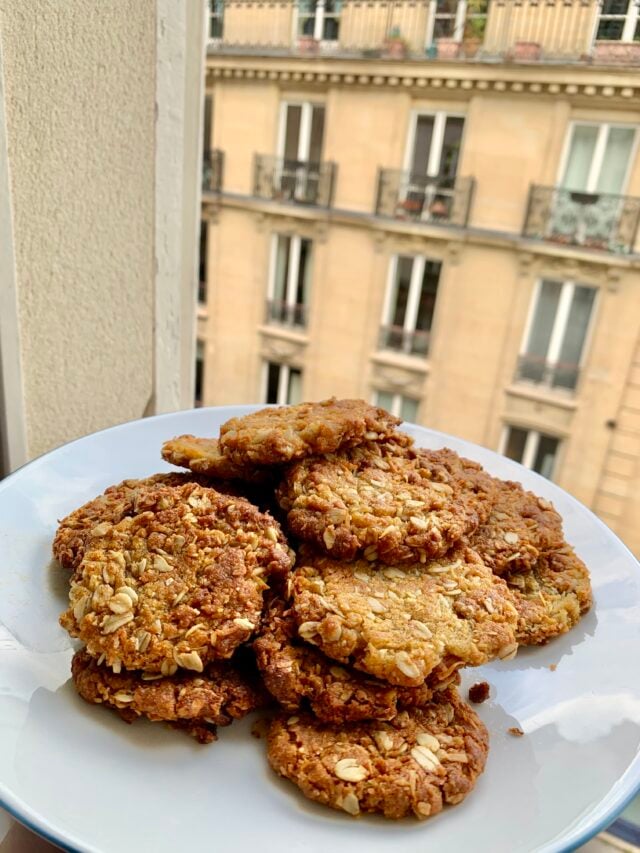 Hello, welcome to my guest post, where I share one of my favourite childhood recipes…and a taste of Australia. If you make these biscuits, I hope you enjoy them as much as we do!
When I lived in London, I once had an argument over holiday planning with a boss who didn't want to let me have time off to go home to Australia for Christmas. "England is your home now," she said. I immediately burst into tears and booked the flight online as she watched on in bemusement. In 3 years I will have been living outside Australia for longer than I lived there growing up but it is still where I mean when I say "home."
With 12 years in London and 5 years in France under my belt (I'll save you the math; I'm 37 and I moved overseas at 20) and with travel off the cards for the foreseeable future, it feels further away than ever. But there are some foods that transport me back home immediately, to dusty hot days in the playground (Vegemite sandwiches), salty air at the beach (shaved ice), or pre-exam jitters in the beautiful sandstone courtyard of my university (Allen's pineapples).
Continue Reading Anzac Biscuits...