This easy Green Bean Casserole recipe is made 100% from scratch with lightened-up ingredients, including a delicious creamy green bean filling and crispy onion topping. It's also easy to make ahead and always a crowd fave.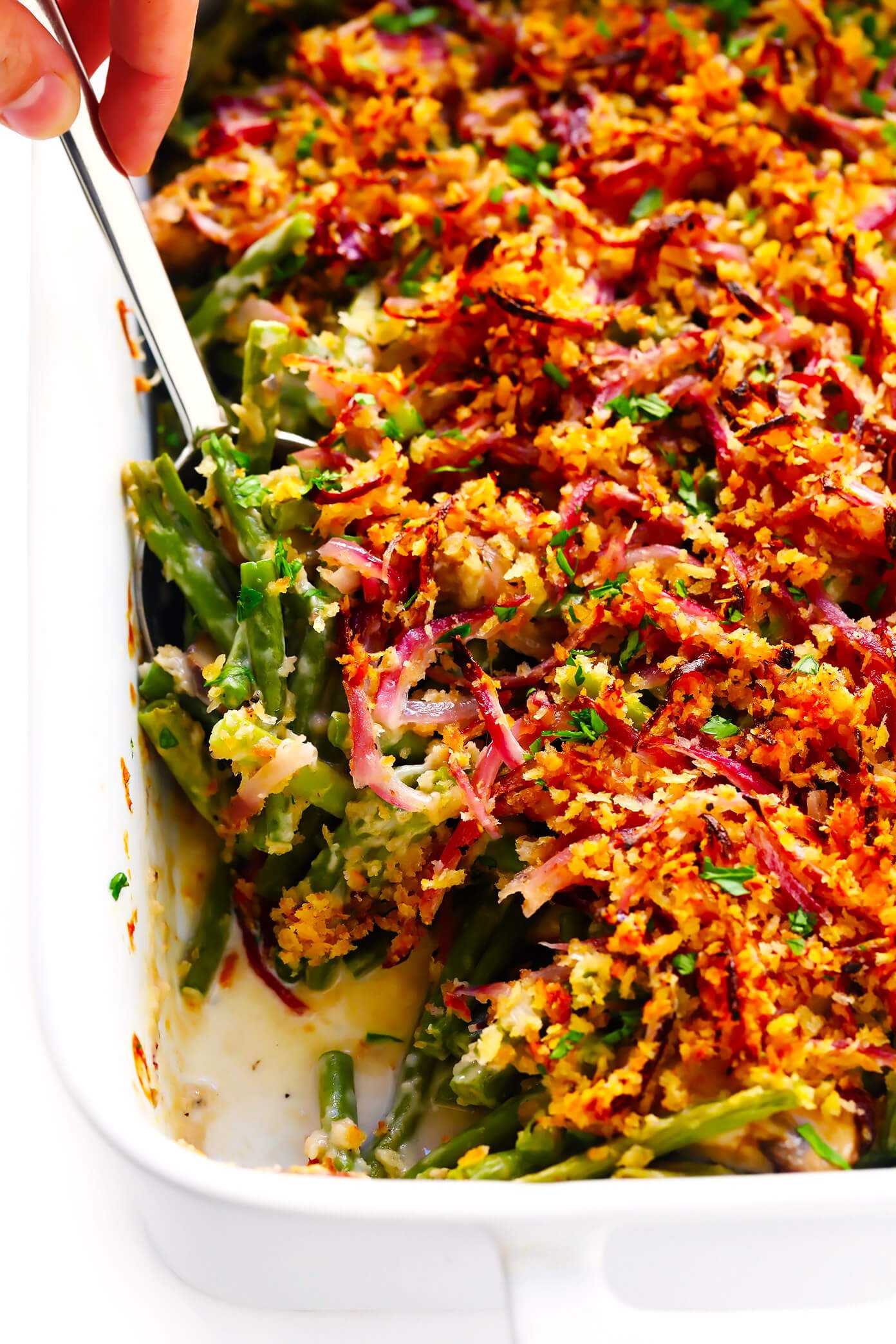 Move over, canned creamy soup, frozen green beans, and packaged fried onions.
This modern homemade green bean casserole recipe is made entirely from scratch and tastes a million times better than the retro casserole full of processed ingredients. And it is my hands-down fave. ♡♡♡
For too many years, I always passed on the green bean casserole at Thanksgiving because it was so mushy, bland and boring. But as it turns out, when homemade green bean casserole is well-seasoned and made with better ingredients, it comes to life and tastes SO fresh and flavorful. And it's still quite simple to make!
Instead of soggy frozen green beans, fresh green beans are the star of the show here, which are ever-so-briefly cooked in order to preserve their crisp texture and bright flavor. Instead of canned cream of mushroom soup, fresh mushrooms are sautéed and folded into a lightened-up creamy Alfredo sauce. And instead of dry, packaged, palm-oil-fried onions, fresh red onion is sautéed with crispy panko breadcrumbs, which toast to golden perfection as the casserole bakes.
Together, all of these ingredients combine to make a casserole that is legit delicious and anything but boring. I make it every Thanksgiving, and friends and family all agree that it's the best!