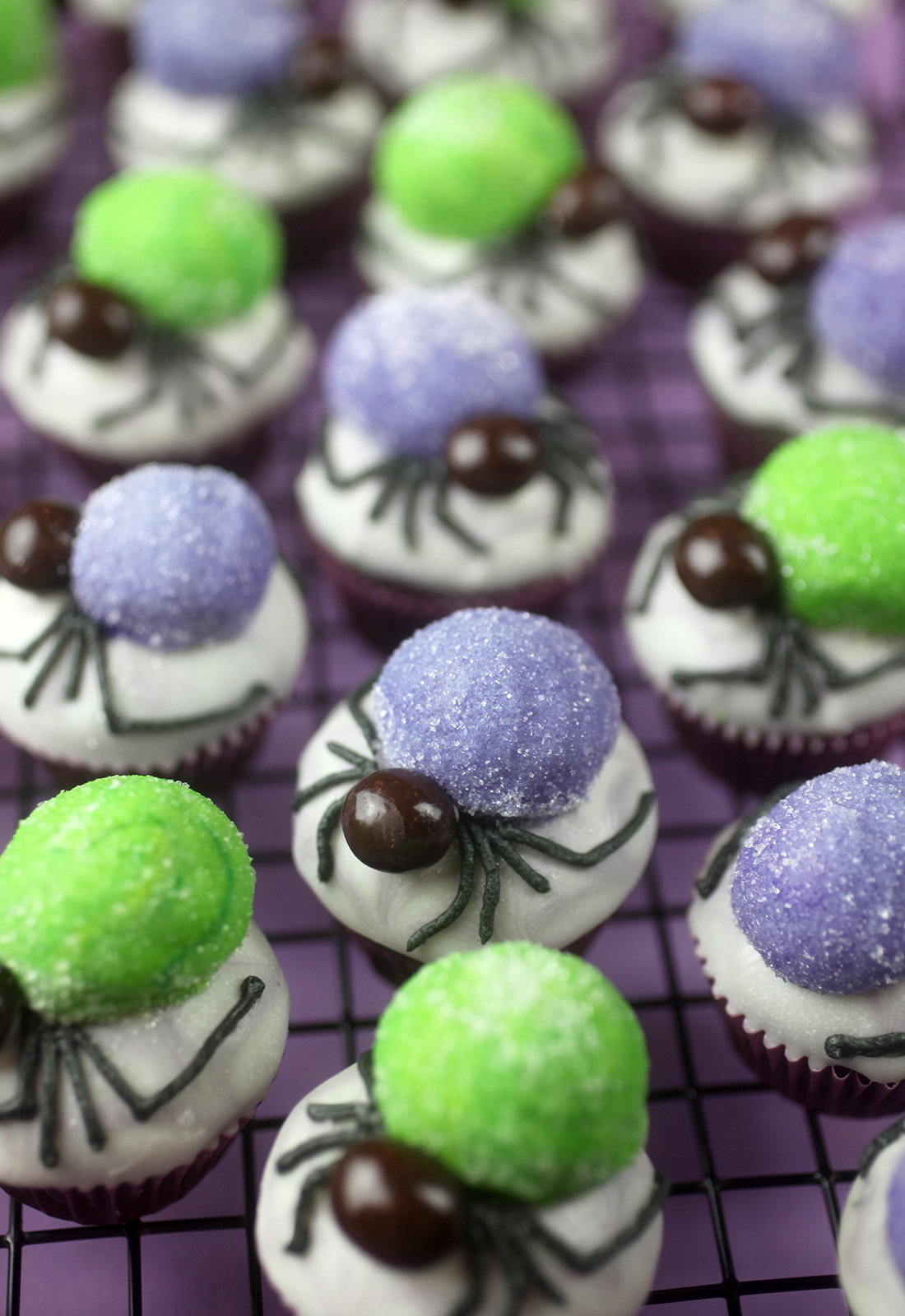 Creepy, crawly and cute. These bite-size spider cupcakes are a perfect little treat for Halloween. And they are pretty easy to decorate, too.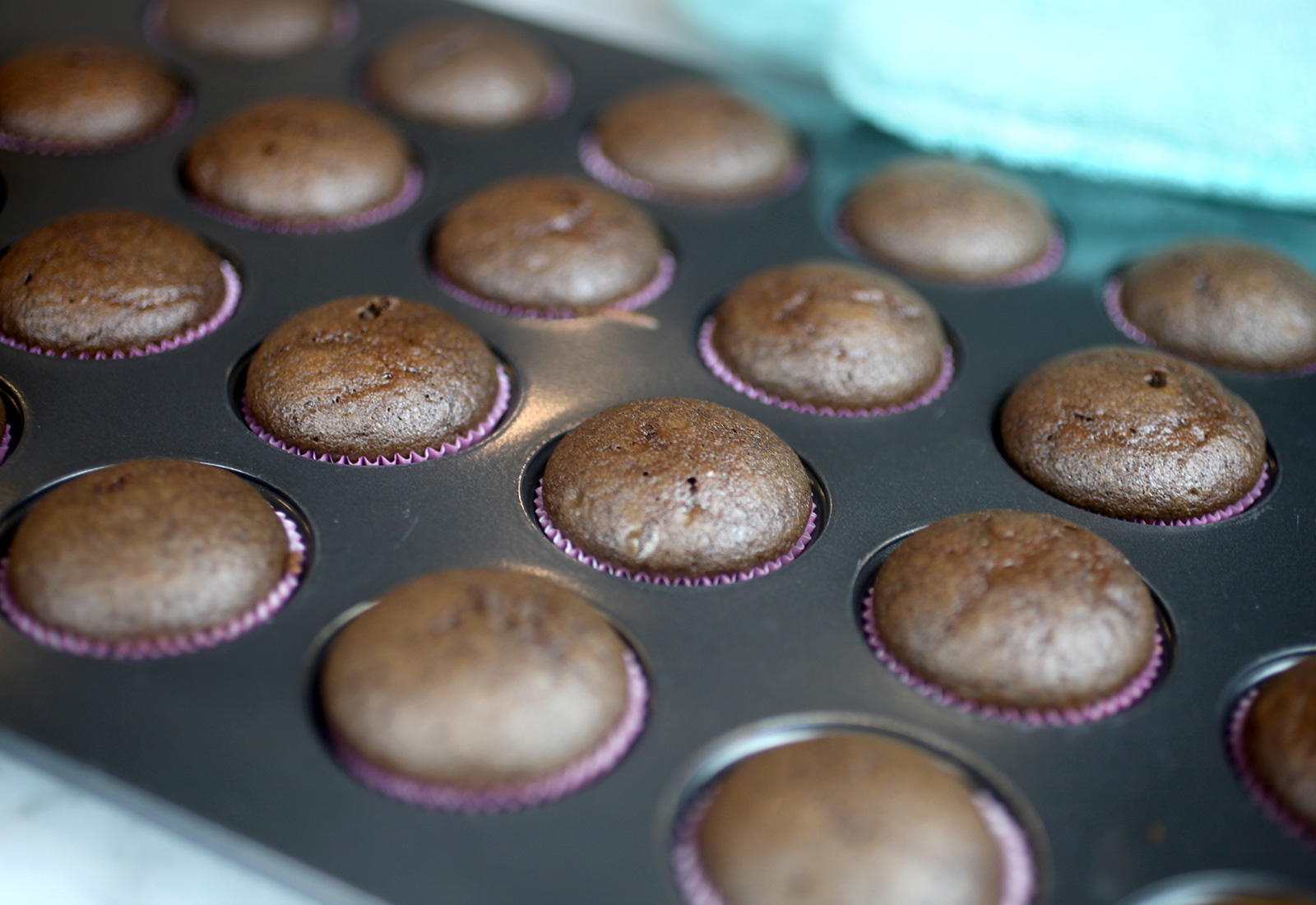 They are mini in size, so you'll want to have a 24-cup miniature baking pan handy.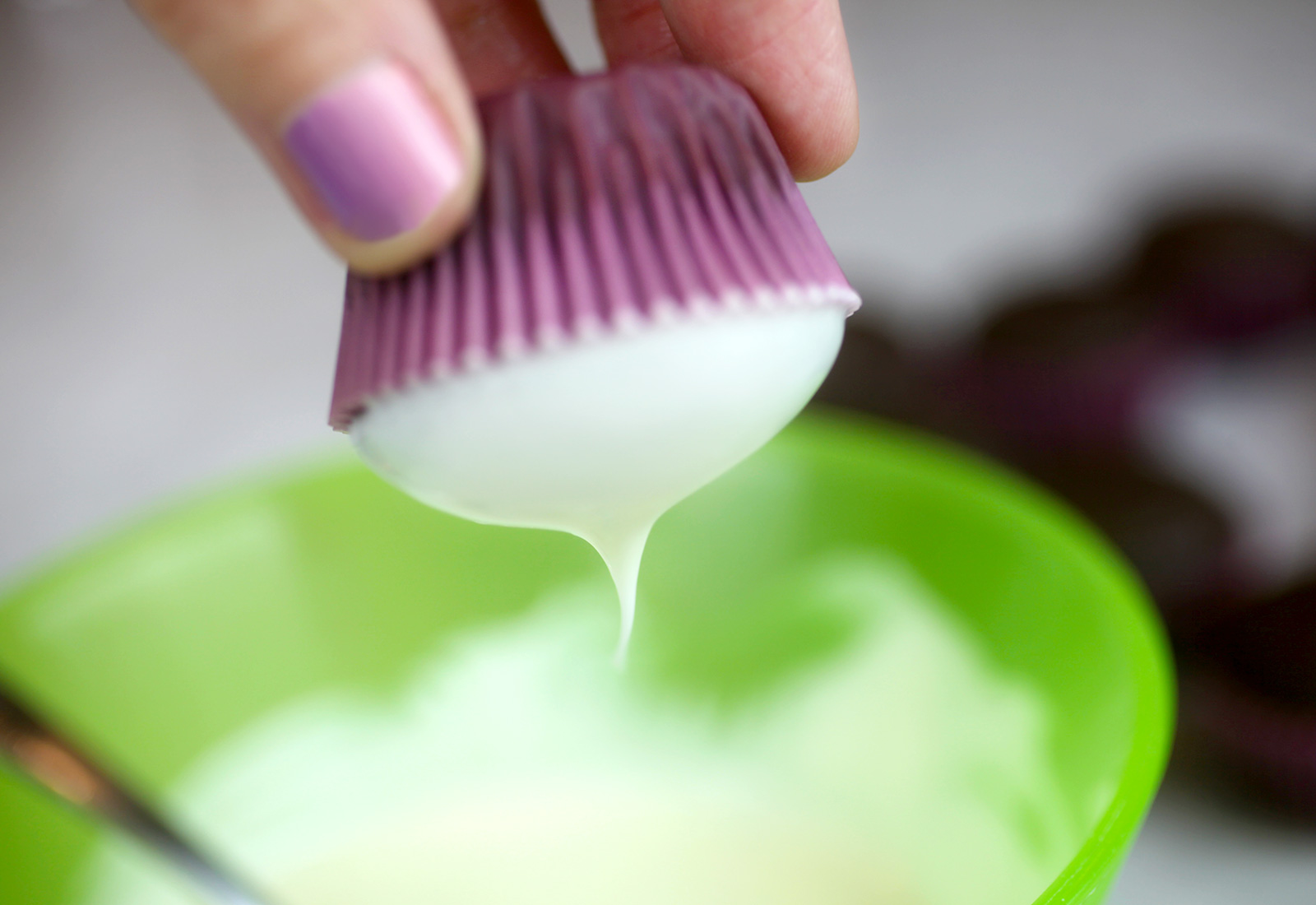 After the cupcakes are baked and cooled, start decorating by covering the cupcake tops.
Not with butterceam, but with melted candy coating for a smoother canvas to aid in making the spiders later on. Don't worry, I'll show you.