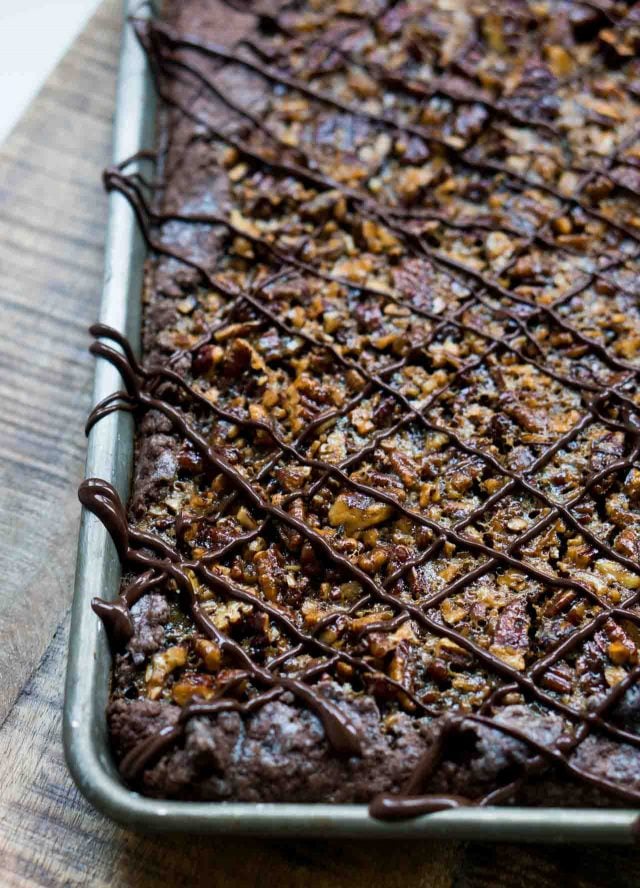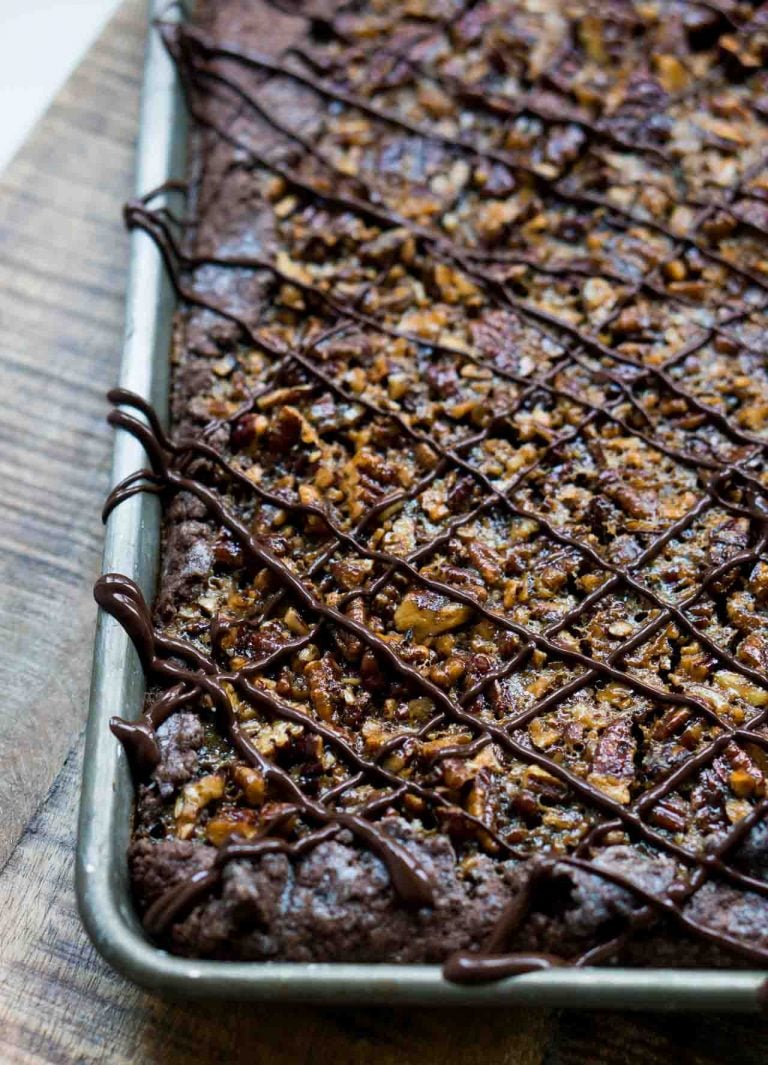 Pecans are the great American nut and at no time of the year are they more in demand than around the holidays. There are a lot of different nuts grown in the United States; walnuts, almonds, pistachios, and hazelnuts, but a pie made with toasted pecans is a holiday tradition and every year I have the urge to make one.
Recently an American membership-only store opened in France, and while there are many French hypermarchés (mega-stores), this one caused a splash, particularly amongst Americans, because they have things like big rolls of their famous plastic wrap with that superlative cutter, IPA beers, and from what I hear, big bags of pecans.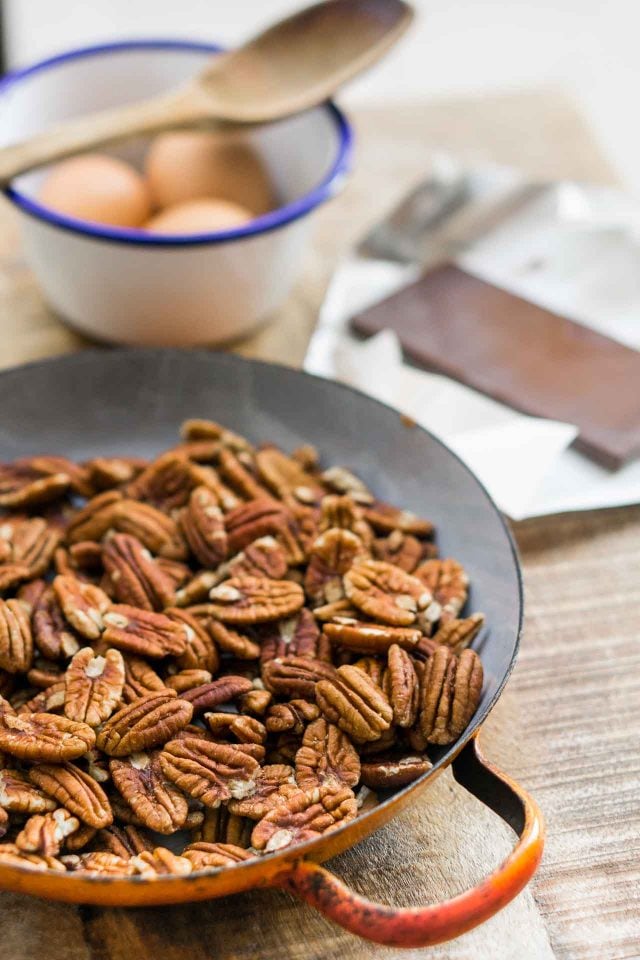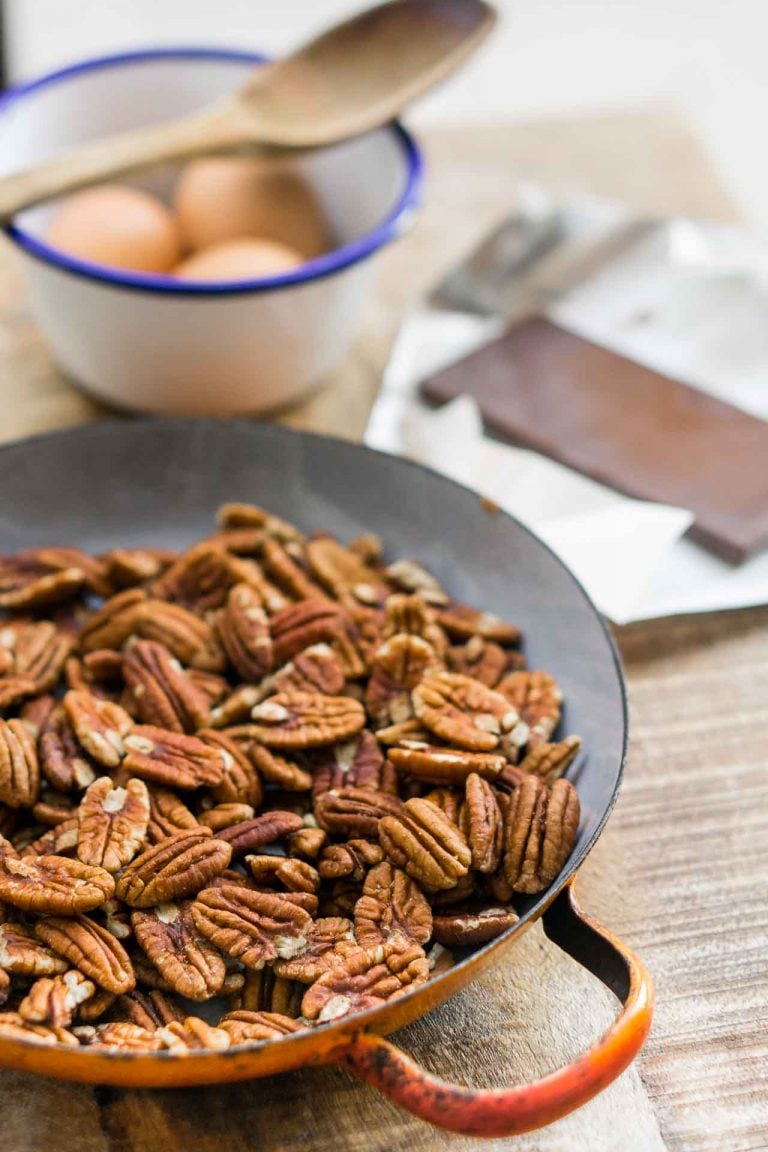 There's always been Metro, a similar mega-store that carries more restaurant-supply items. But there's a huge refrigerator filled with every kind of French cheese (and butter) that you can imagine, sold whole (like an entire wheel of Brie) or butter in large blocks, and they give you down jackets to wear because you want to spend so much time in there. It really is that cold. But you need to be a professional to go there.
I don't have room for an entire wheel of Brie – and I'm not talking about in my stomach (which I'd be up for trying…), but in my refrigerator – but I do have room for pecans, which I stockpile as the holidays get closer and closer. Over the years, I've made Ginger Pecan Pie and Chocolate Pecan Pie with my precious pecans that I haul back from the States because I'm not schlepping out to the boonies on the outskirts of Paris to get a bag of pecans when I can carry them 5500 miles over the Atlantic. (And sometimes pay extra in luggage fees.) That makes sense. Right?
Continue Reading Chocolate Pecan Slab Pie...