Cucamelons are adorable little fruits that taste like a cucumber and look like a tiny watermelon. This quick refrigerator pickle recipe treats them more like the later: with a hint of ginger, allspice and star anise that makes for a truly unique pickle.
I stumbled upon these cucamelons a few weeks ago at the farmers market, and they were simply too cute to pass up.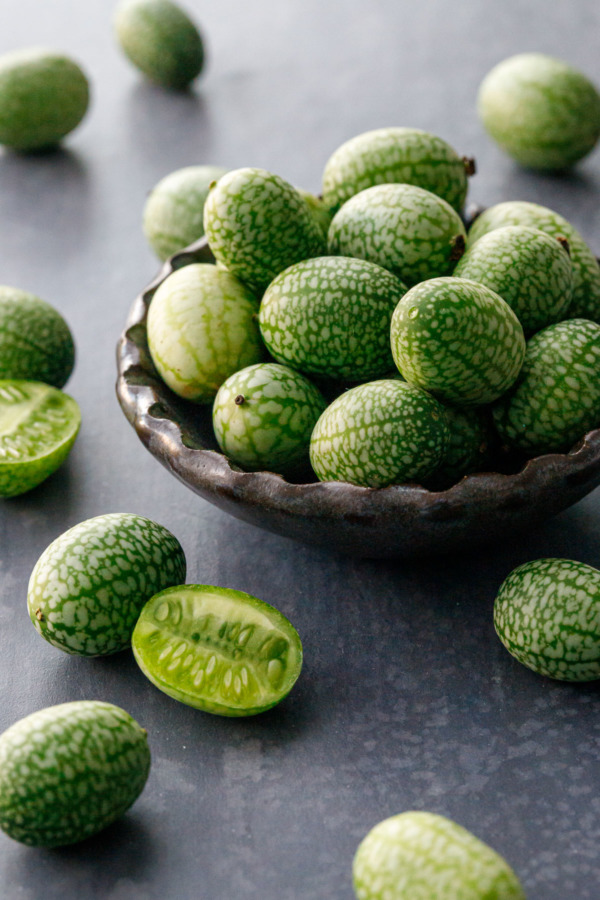 Cucamelons, also called mouse melons (OMG) or Mexican sour gherkins, are tiny, cucumber-like fruits native to Mexico and central America. With a thick outer skin with a watermelon-like appearance, it's obvious where they get their name (I also think they look a bit like dinosaur eggs).
The flavor is tart, like a sour, lemony cucumber. The skins are thicker than your typical cucumbers, more snappy not unlike a watermelon.
I bought a quart of them, without the faintest idea of what I was going to do with them, but pickles seemed like an obvious choice.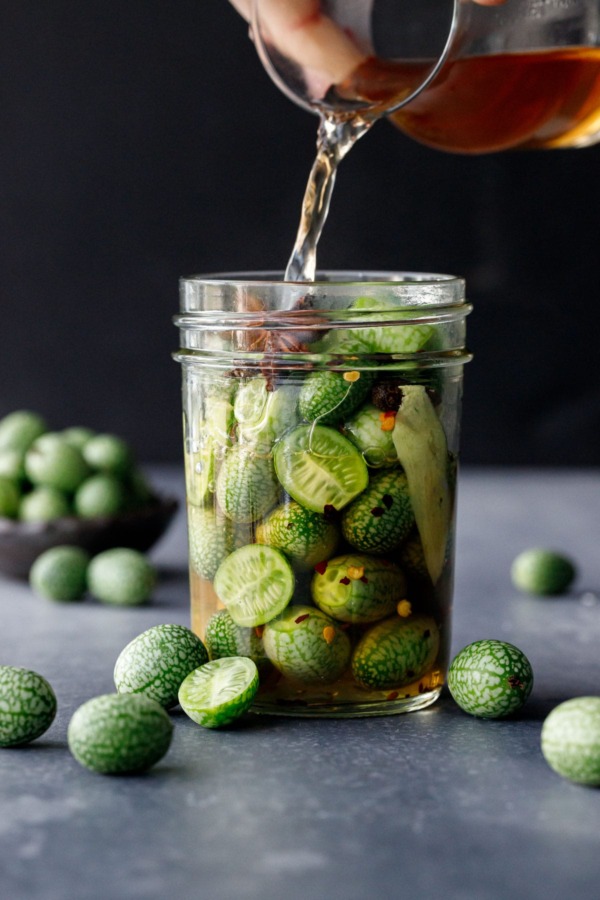 Considering they have characteristics of both cucumbers and melons, I figured I could go one of two ways:
Treat the cucamelons like cucumbers and pickle them in my trusty garlic dill pickle brine.
OR
Treat them like melons and pickle them in a more aromatic blend of spices like you'd use for pickled watermelon rind.
In this case, I chose the later (but if you prefer the cucumber direction, my spicy garlic dill pickle brine will work equally well for cucamelons).
The aromatic mix of spices, with a hint of heat and gingery spice makes for a unique flavor experience. Chances are, you've never tasted a pickle quite like this one. And their tiny shape means you'll find yourself popping more than a few in your mouth, one after the other.