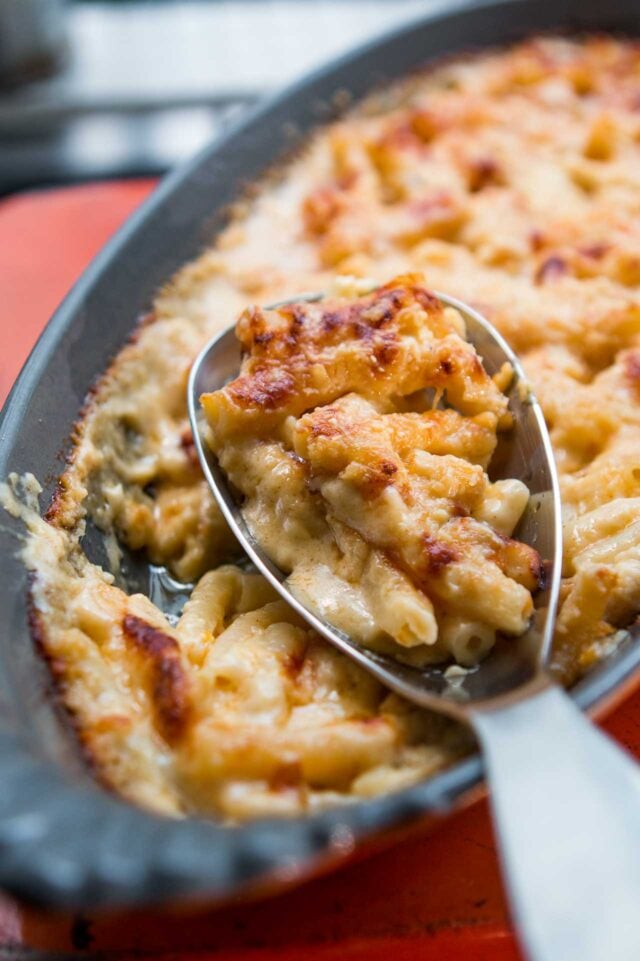 I don't know about you, but there are a few things I need to get off my chest. One is that I can't think of any time when I don't want Mac & Cheese. And two, long before the advent of the internet recipe (and food blogs), words like "world's best" weren't considered clickbait. They were a declaration by magazines, newspapers, and cookbooks that whatever dish that was being presented really was the best version they came up with.
Back in the day, when you said it, you meant it. (Even if, as everybody knows, there isn't just one "best" way to cook or bake anything. Whatever exists, there's always something that comes along that's better, cheaper, faster, slower, etc.) But nowadays recipe headlines scream "Life-Changing Cauliflower," or "Help! I can't stop eating these Oreo-stuffed Red Velvet cupcakes," or my least-favorite, "Top Ten Brownie Recipes…According to Amazon Reviews." I've eaten a few life-changing foods in my life, and I'm not stuffing anything into something else and deep-frying it (unless it's fried chicken stuffed with more fried chicken), nor do I have a lot of faith in a curated selection of anonymous online reviews.
Continue Reading "World's Best" Mac & Cheese...