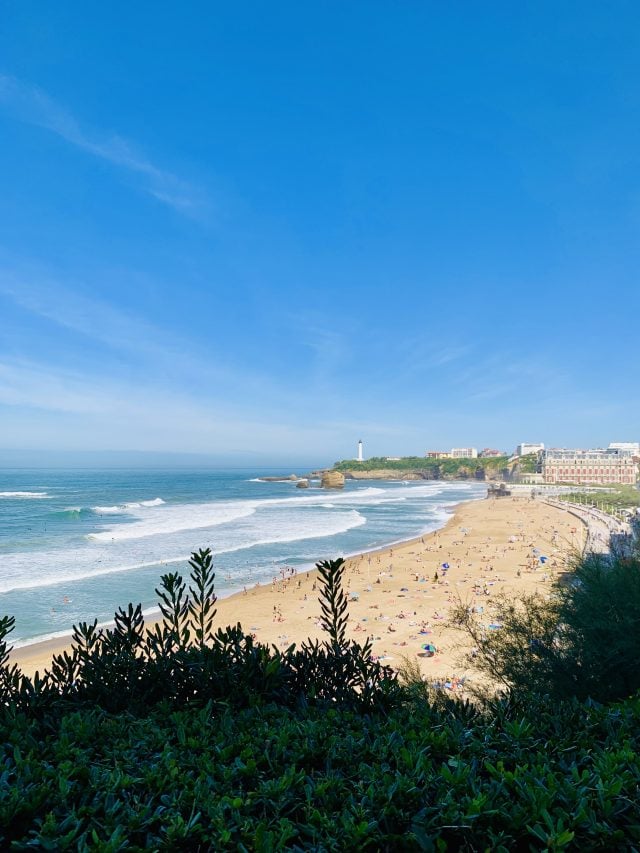 Biarritz had been on my travel bucket list for as long as I can remember. In my 20s, working the office grind in London and going for days without seeing any discernible sunshine in winter, I dreamt of buying a van and moving there to surf the endless waves and drink Ricard (pastis) around a beach bonfire. Instead I stayed in my safe job and displayed the surfboard my friend left behind our sofa in the living room (being Australian by birth, it is a shame that I cannot actually surf).
When I finally got around to visiting the ship had well and truly sailed on the camper-van fantasy, however it was still very easy to embrace the surf town vibe that Biarritz offers. Built on the Atlantic coast with a view to the Pyrénées, in the French Basque countryside, it is around 35 kilometres (22 miles) from the border with Spain. There's a vibrant food scene and the town is a mix of high-low with luxurious boutiques (there is a Hermès boutique just behind the seafront) and chic homeware stores next to surf rental outlets and oyster shacks.
Continue Reading 10 tips for a tasty weekend in Biarritz ...