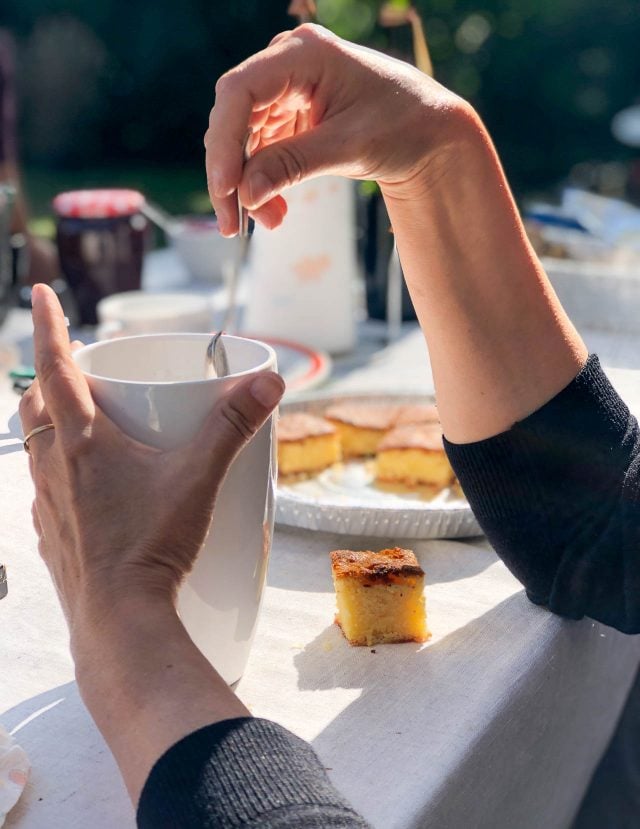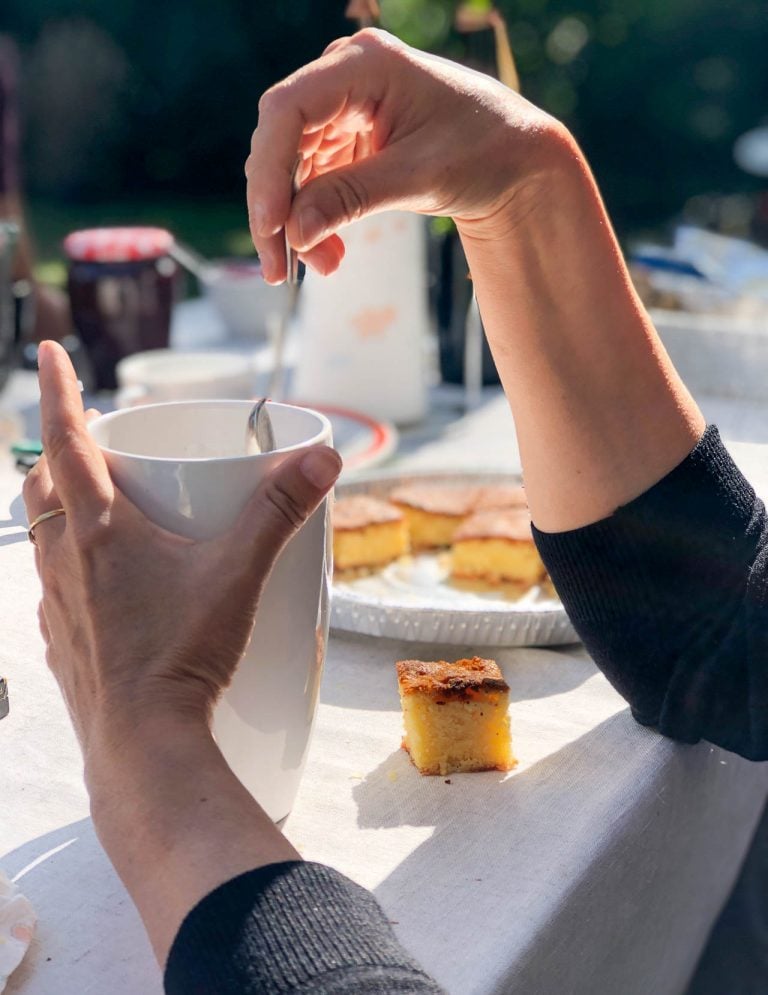 This summer, for our vacation, we did our usual road trip, with stops to visit various friends in France, with a delicious detour to Spain. We always look forward to visiting our French friends who have a home in Burgundy, and not just for all the Chablis, jambon persillé, Dijon mustard and gougères. (Oh, and they also have a pool…) But since they live abroad, we don't get to see them all that often. This year, two members of their family were celebrating milestone birthdays and a party was planned for nearly sixty friends and family members in their honor.
For the party, we got to work. The first day of prep, everyone was sort of doing whatever they thought needed doing, until a former restaurant cook (me) realized we needed someone to make a prep list, and we all sat down together to map out our plans.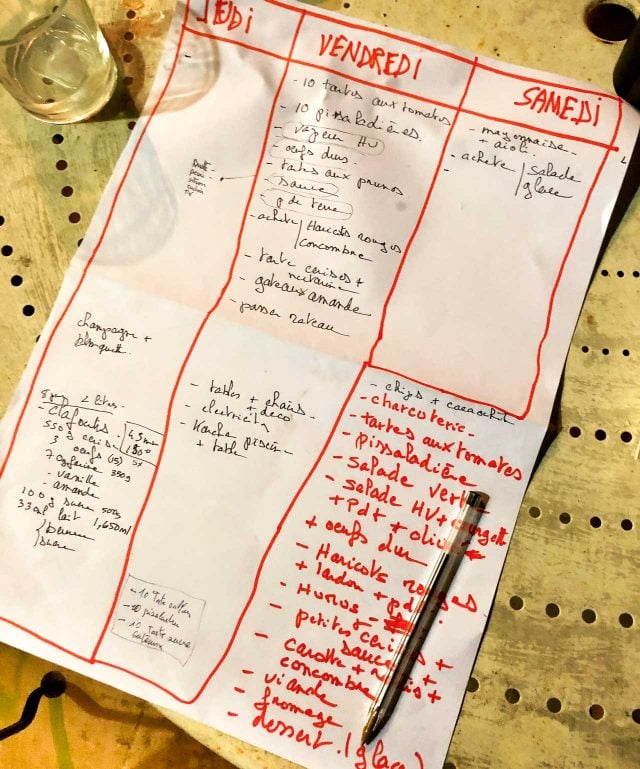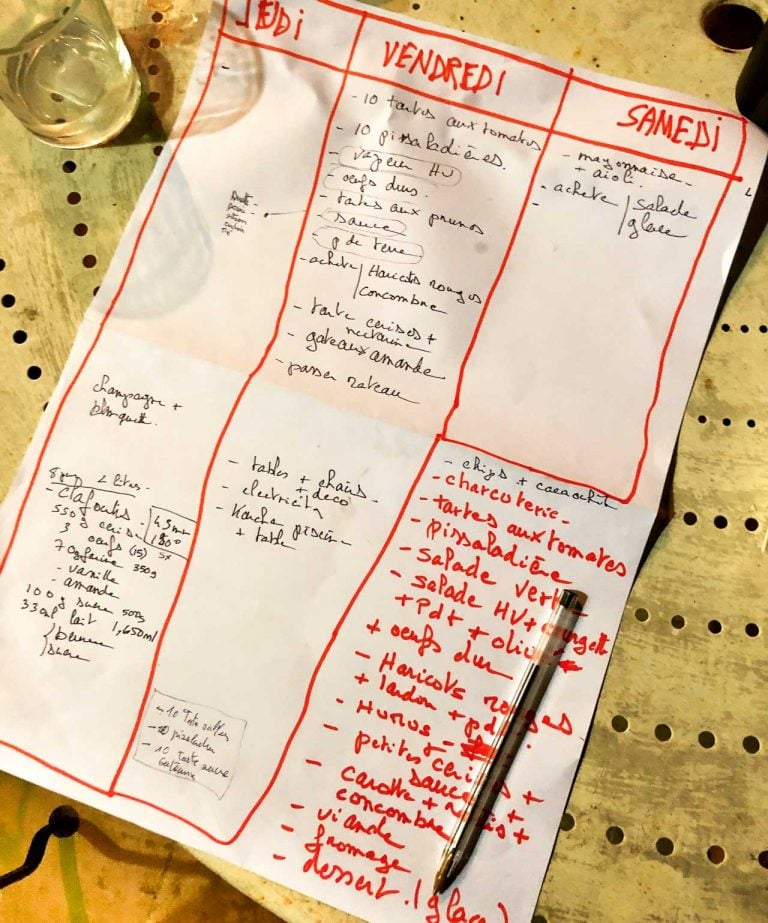 Continue Reading Lemon-Almond Snack Cake...