Peppermint Oreos are combined with cream cheese and crushed candy canes and dipped in candy melts to create Peppermint Oreo Balls. They're simple, festive, and so delicious.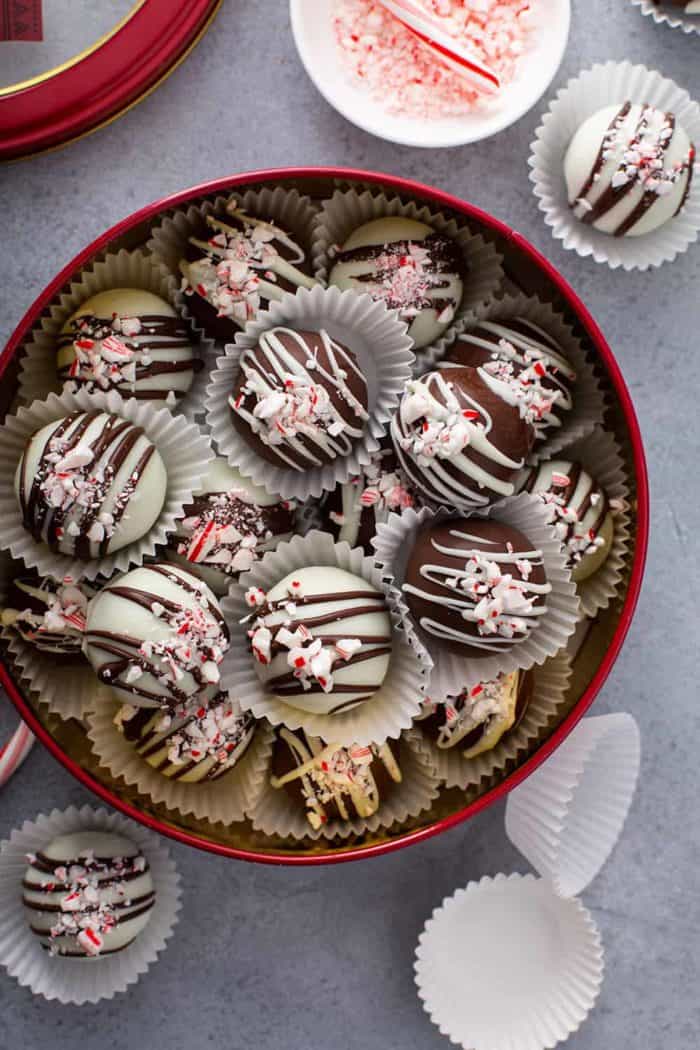 I know it's only December 4th, but I am already getting the urge to start holiday baking. Only problem is, I don't really have the freezer space at the moment to store much of anything. That thing is packed with butter, chicken and more mini ice cream sandwiches than I care to admit.
I am pretty obsessed with Peppermint Oreo Balls every holiday season. They're super simple to make and can easily be adapted to fit your personal taste.
Don't like peppermint? No problem. Simply use regular Oreos and omit the crushed peppermint, or use any other of your favorite flavors of Oreos. I have used regular Oreos, Mint, Peanut Butter and Peppermint Bark all with great results.
(more…)
The post Peppermint Oreo Balls appeared first on My Baking Addiction.