Homemade French Onion Dip is better than anything you can buy at the store, and much easier to make than you might think! You'll want to dip everything from chips to carrot sticks in this savory dip.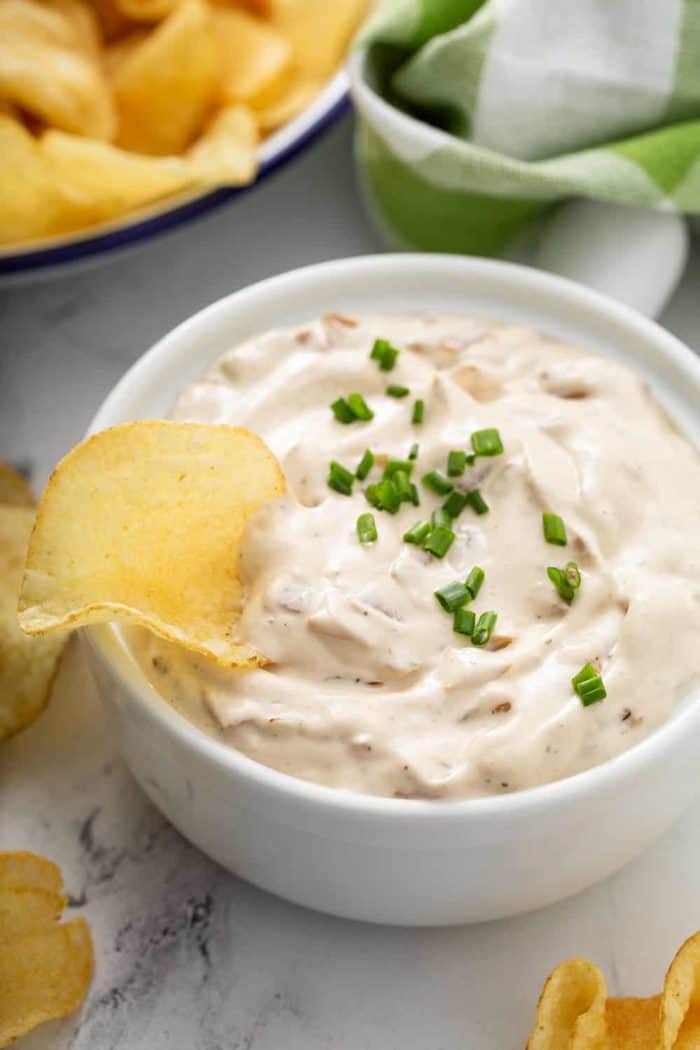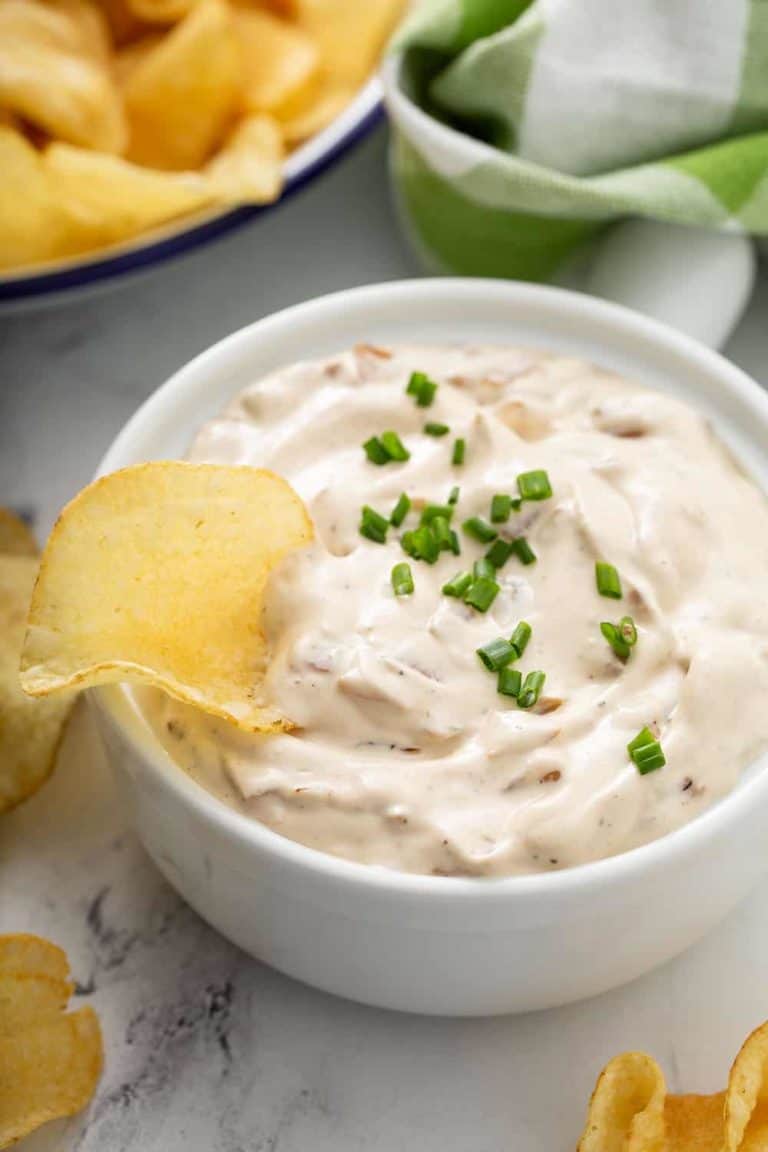 One thing in my life that I am super particular about when it comes to food is chip dip – more specifically French Onion Dip. I'm not super picky when it comes to the dippable items. Basically just give me a chip, but I am a total chip dip snob.
When I was a kid, I fell pretty hard for the French Onion Dip at a local carry out in my hometown and now as an adult, I'll drive miles to pick up that chip dip over just grabbing a name brand from the grocery store.
(more…)
The post Homemade French Onion Dip appeared first on My Baking Addiction.