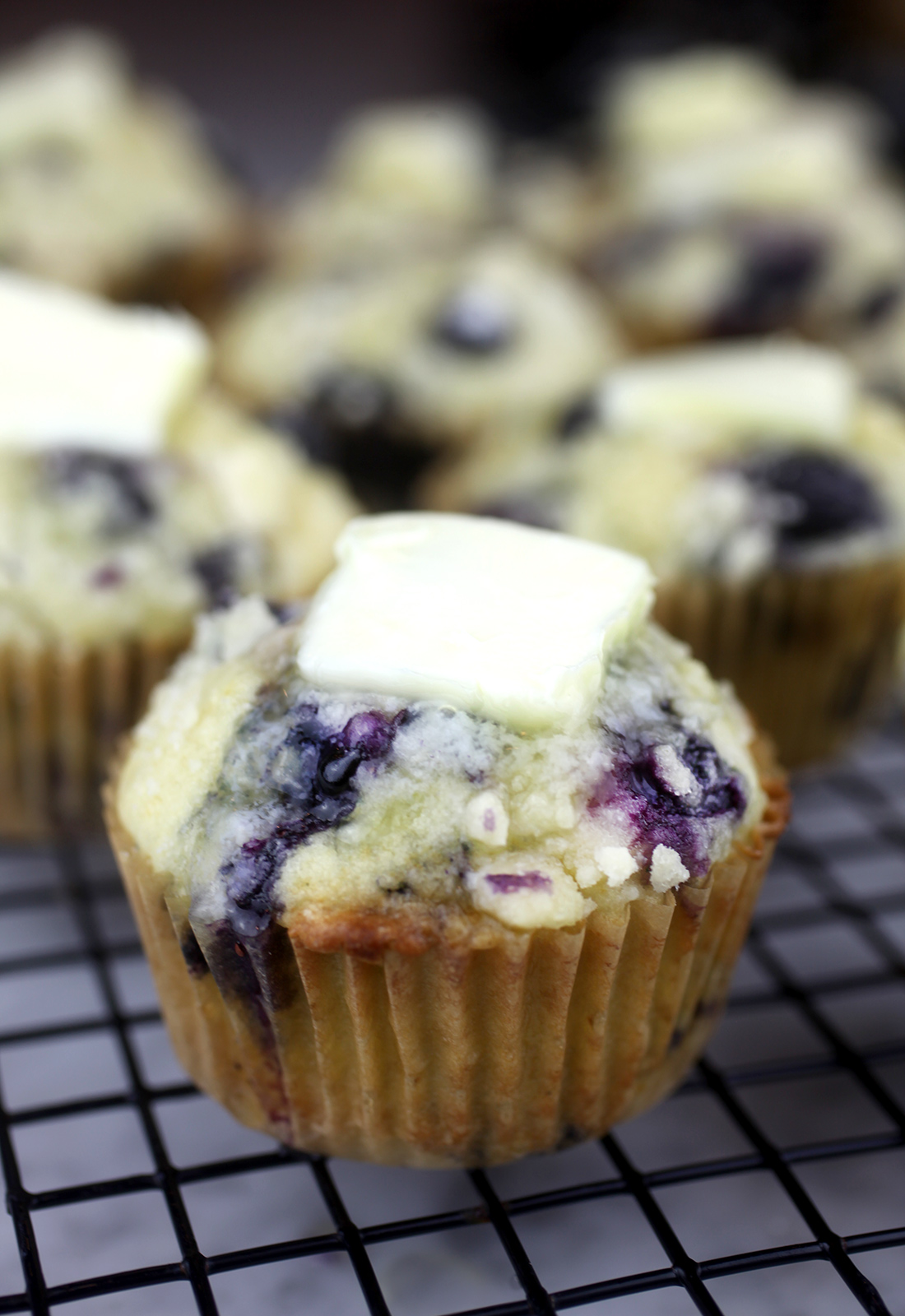 What's your favorite morning muffin? Mine is blueberry. Since I was a kid, I've always enjoyed them warm and right out of the oven – served with a little bit of butter, melted on top.
These are so good and will definitely make your day better.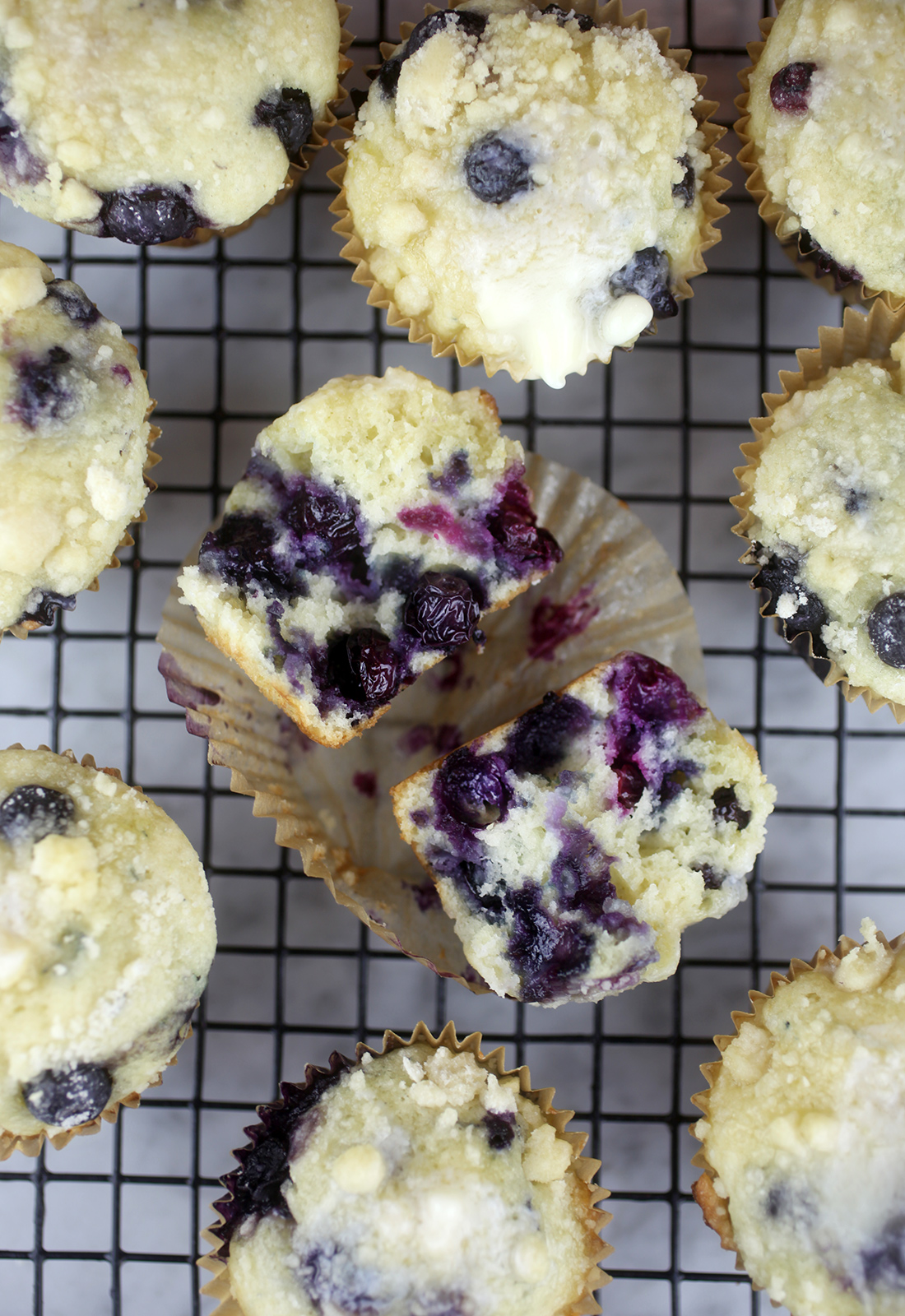 Break them open and take a look at those berries! These muffins are made with a duo of fresh and frozen blueberries – Smaller in scale fresh blueberries and larger frozen blueberries – but you could certainly bake them with all of either kind.