Bold in both flavor and color, these blackened shrimp tacos feature a tangy avocado cream sauce, boldy-spiced sauteed shrimp, and a fresh and fruity dragonfruit salsa on top.
Dare I say these are the most stunning tacos I've ever seen? The pink tortillas (naturally colored with dragonfruit powder) make for one truly unique, and truly beautiful taco.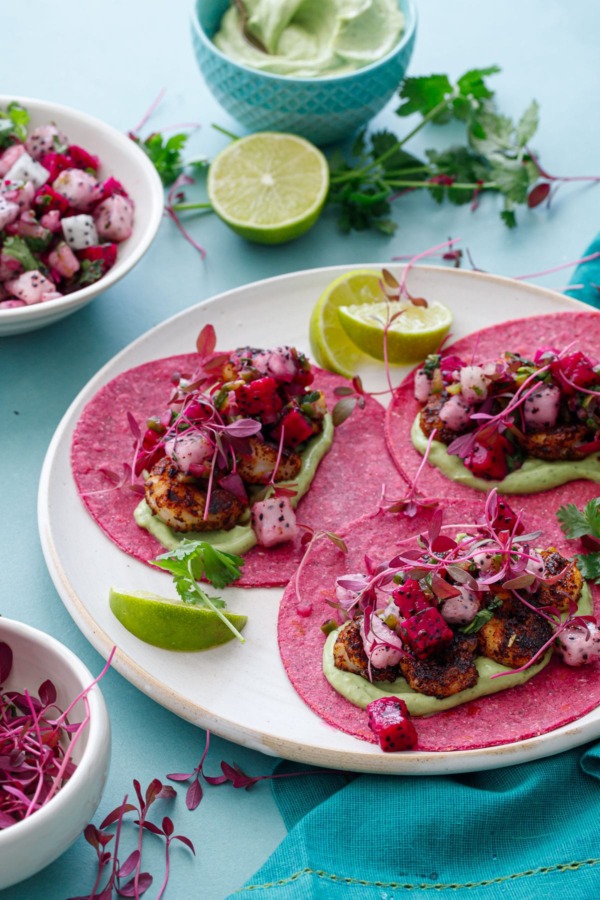 It all started with a vision… a vision of a hot pink tortilla. I have no idea where this vision came from, all I know is that once it was there, there was no ignoring it.
I still had some dragonfruit powder left over from my unicorn hot chocolate drink mix this past fall (the dragonfruit powder giving the drink a pretty-in-pink hue that's entirely natural).
As it turns out this pink powder makes for gorgeously hued corn tortillas as well!
And before you ask, the tortillas just taste like normal tortillas. The dragonfruit powder doesn't add any noticeable flavor, only color.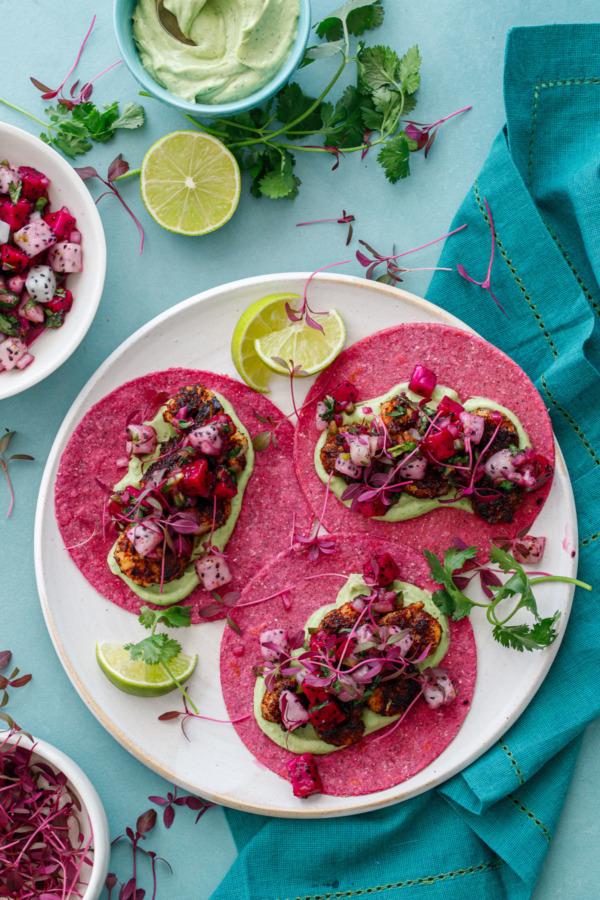 Since my tortillas were going to be pink, I figured, why not go all in with the pink/dragonfruit theme and top the tacos with a bright and fruity dragonfruit salsa.
Dragonfruit is hard to find around these parts, but my friends at Melissa's were so kind to send me an assortment of both white and red to play with for this recipe! I ended up using a combination of both in the salsa for a really unique and beautiful appearance.
While dragonfruit is drop-dead gorgeous, it's unfortunate that the flavor isn't quite as spectacular. The best way to describe it is like a mild, watery kiwi. Only perfectly ripe dragonfruit has any flavor at all (unripe fruit won't taste like anything).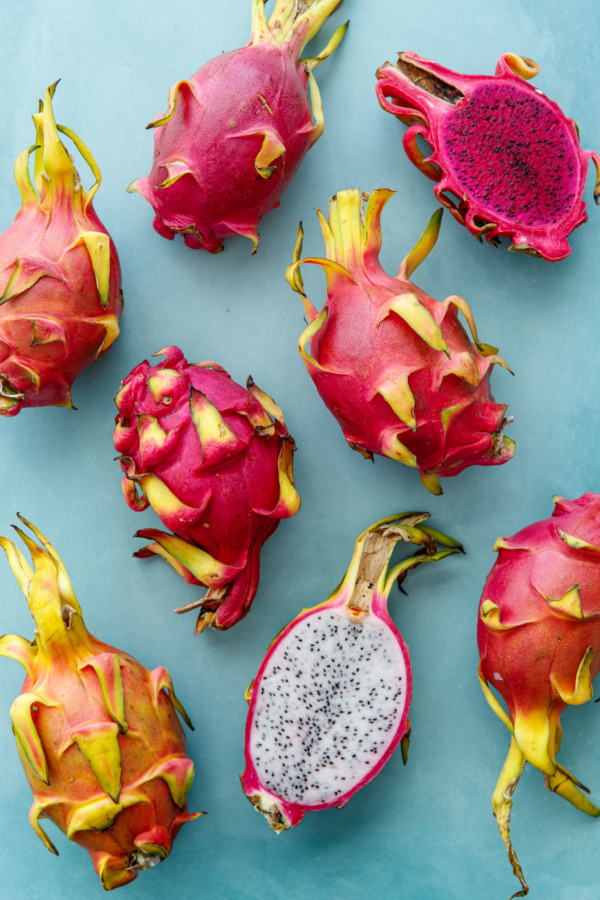 So yes, I fully admit the use of dragonfruit here is more novelty than anything (because it just looks so downright cool).
The salsa itself has a hearty squeeze of lime juice and a generous amount of salt and chili powder, all of which serve to amplify and exaggerate the mild flavor of the dragonfruit.
If you're using a mix of white and red dragonfruit, I recommend holding off adding the red fruit to the salsa until the very end, then just lightly fold it in. The color is potent, and will quickly turn your pristine white dragonfruit pale pink if you're not careful. And that's not all it will stain, so definitely wear and apron if you care about your clothing while preparing the fruit.
Can't find dragonfruit? This recipe would work swimmingly with mango or pineapple as well.