Topped with a sweet orange glaze, Orange Scones are sweet, tangy, and tender. They are the best breakfast or afternoon snack with a cup of tea.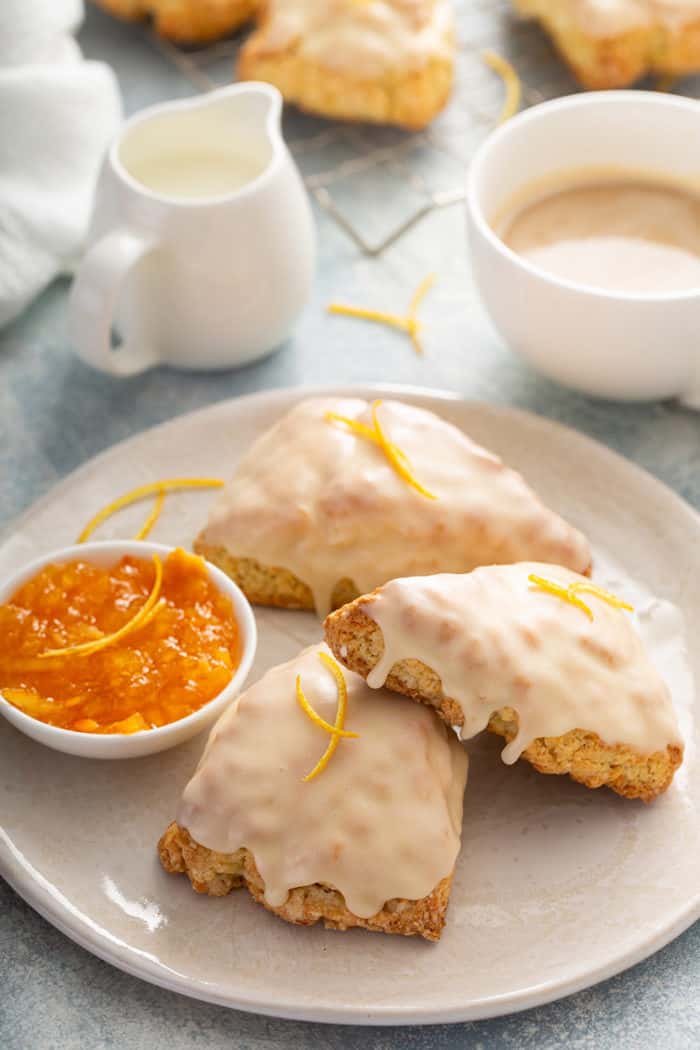 I am so over winter right now. And let me tell you, it's not helping matters that it's supposed to be 4°F here on Sunday.
Every single winter I ask myself why we continue to live in the Midwest. Sure, changing seasons are great, but I could really do without the freezing cold temps after Christmas.
I mean, it snowed here in early May last year and I think we went over 20 days without sunshine.
Since the weather is less than amazing, I thought I'd brighten your day and mine with these sweet and tangy orange scones.
They're simple to make and absolutely delicious for breakfast with a cup of tea.
(more…)
The post Orange Scones appeared first on My Baking Addiction.