This homemade naan recipe is easy to make, perfectly soft and chewy, and always so delicious. I've included a garlic naan recipe option below too!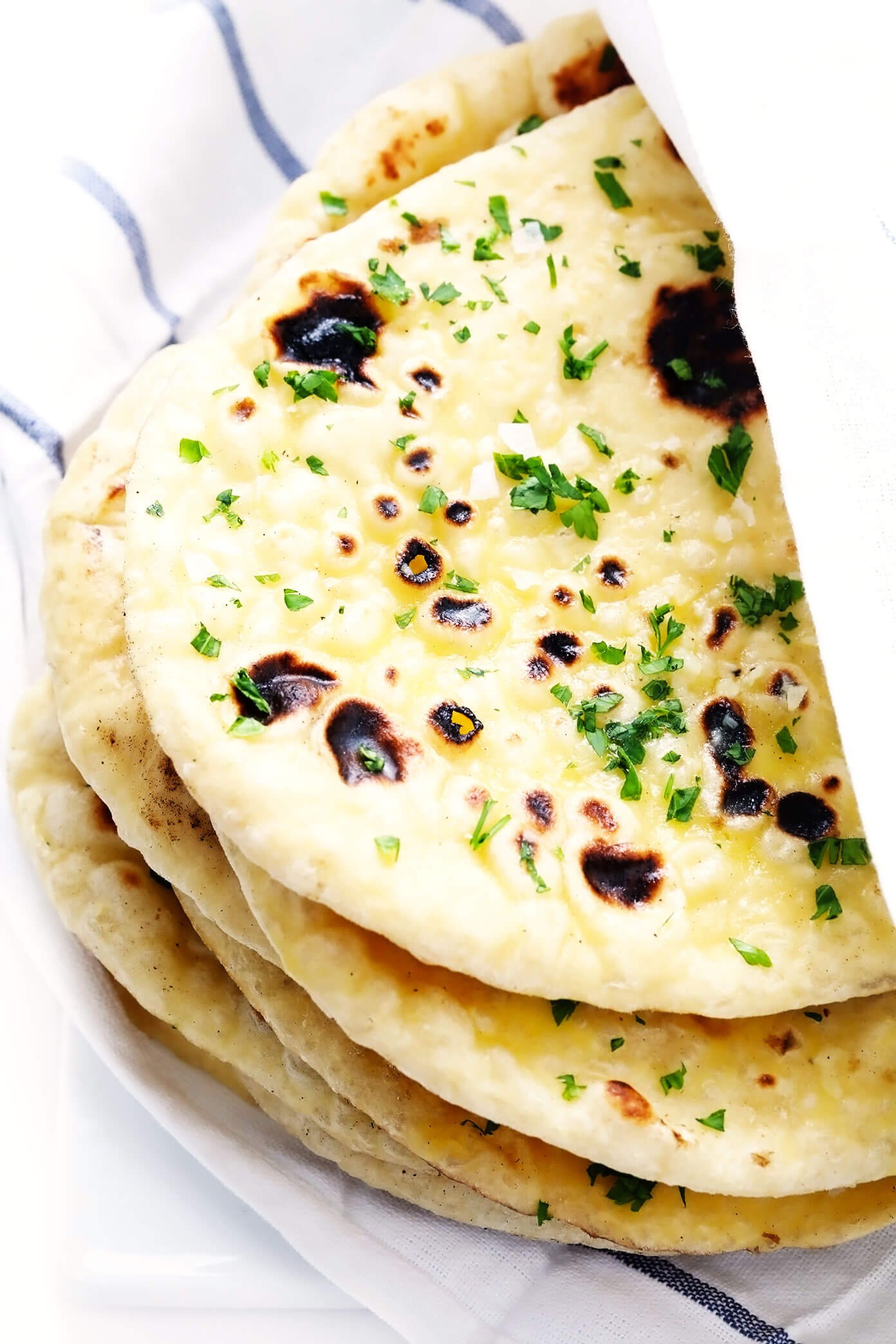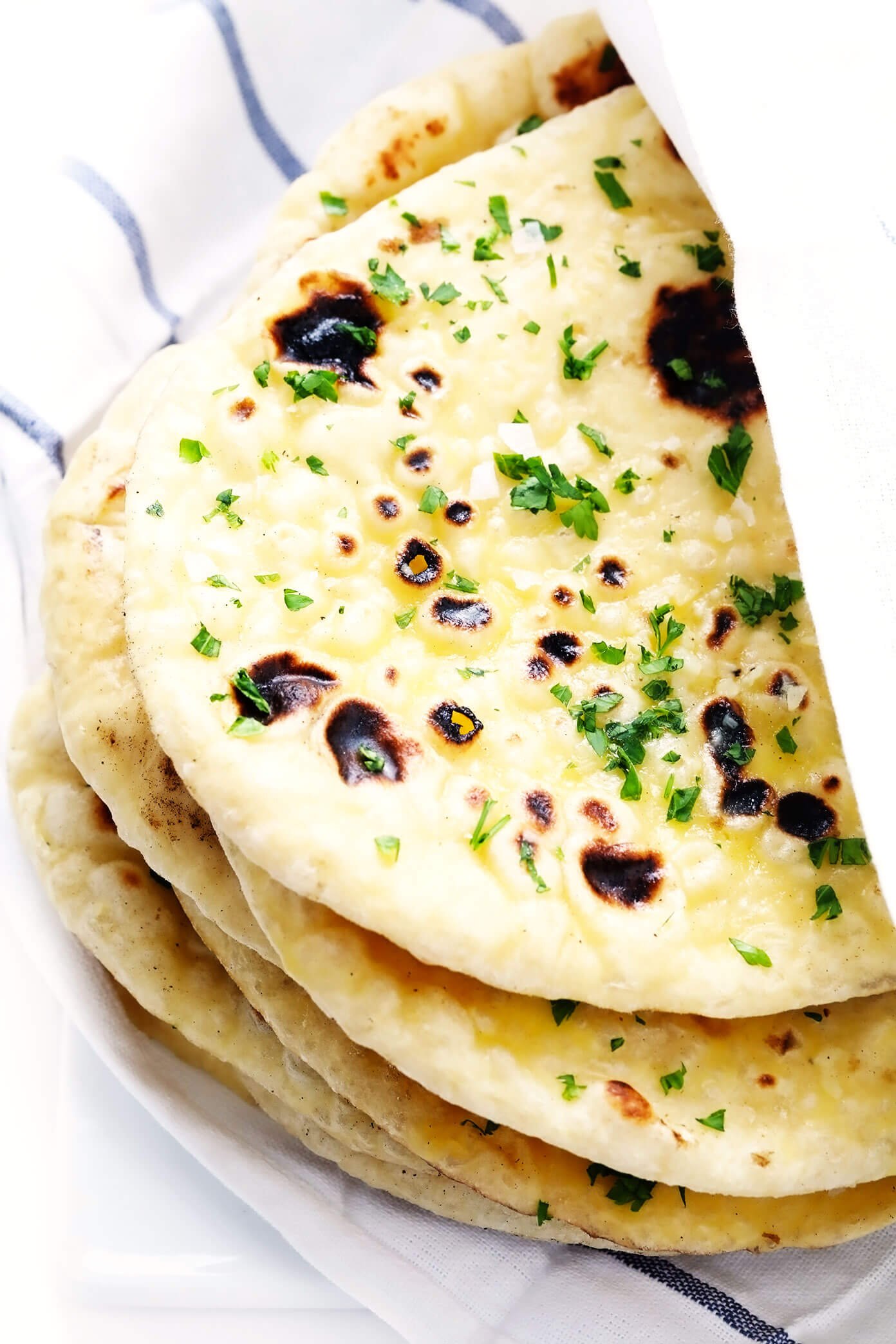 Have you ever tried making homemade naan? ♡
This soft, pillowy, buttery, irresistible flatbread has long been one of my favorite sides to order out at Indian restaurants.  But while naan bread is traditionally baked inside blazing-hot Tandoor ovens in India, a homemade version is actually quite easy to make on the stovetop in a hot skillet!
My favorite homemade naan recipe is made with basic bread ingredients (flour, water and yeast) plus a generous dollop of yogurt, egg and baking powder to make the bread extra soft and chewy.  I also prefer to use touch of honey as a natural sweetener for the bread.  And if you feel like making garlic naan, I've included an (optional, yet oh-so-highly recommended) garlicky butter sauce that you can brush on the warm bread immediately after baking, plus I always like to sprinkle on some fresh parsley and a pinch of flaky sea salt too.
I've also gone back and revised this recipe to include full instructions for how to make it either 100% by hand or with with the help of a stand mixer.  And I have also included options for adding in extra herbs, cheese, and/or nigella seeds to your naan bread too.
Thousands of our readers have made and loved this homemade naan recipe over the years.  So if you haven't tried it yet, grab a skillet and let's make a batch together!