Orange Fruit Dip is sweet, tangy, and popping with the flavors of orange! This dip is perfect for pairing with your favorite fruits.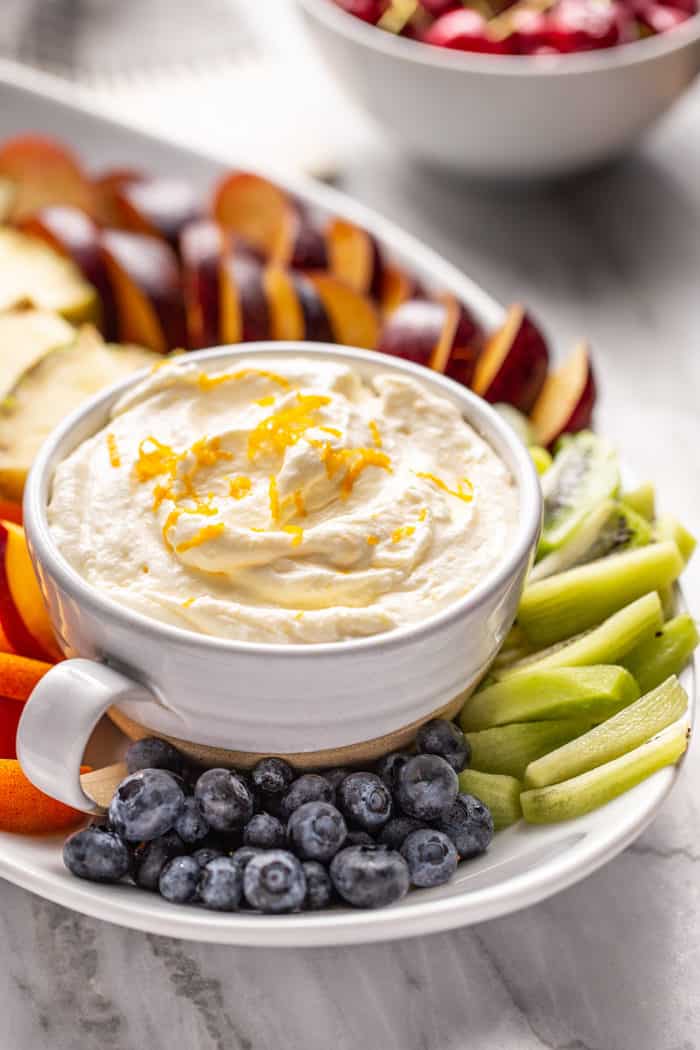 Earlier this week, I actually went shopping inside our local grocery store instead of doing curbside pickup. I've definitely popped into the store here and there to pickup a couple of random items, but I haven't done a complete in-store shop in what seems like forever.
I spent way to much time browsing the aisles to check out all of the new items. When I came upon the produce section, I loaded my cart with way more fresh fruit than we needed, but I couldn't resist because everything looked so good!
Once I came home and washed and prepped everything, I decided to whip up this Orange Fruit Dip to serve up with all of the gorgeous berries, peaches, nectarines, pineapple and oranges that I picked up
(more…)
The post Orange Fruit Dip appeared first on My Baking Addiction.