My favorite homemade French onion soup recipe that's easy to make and full of the richest caramelized onion flavors.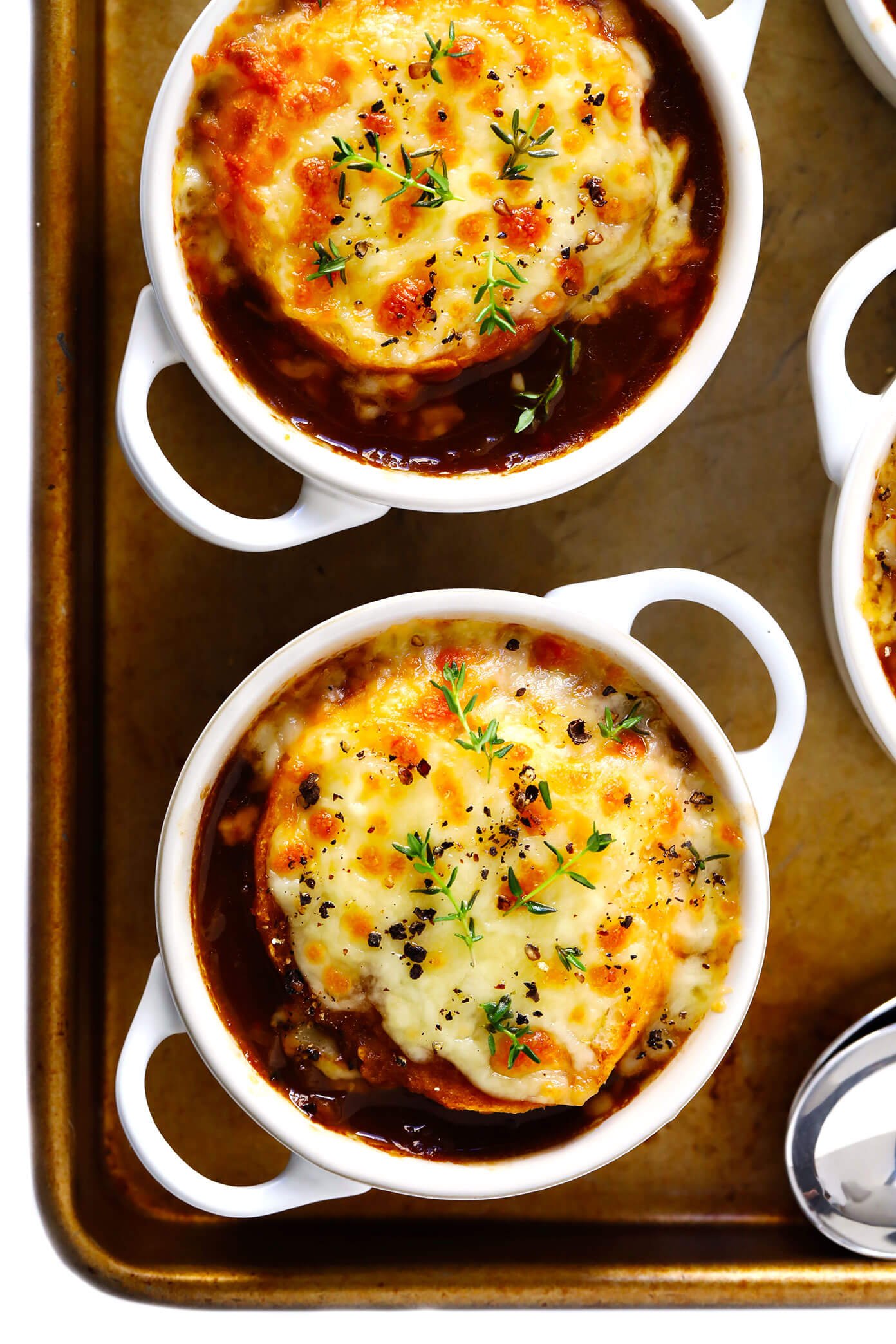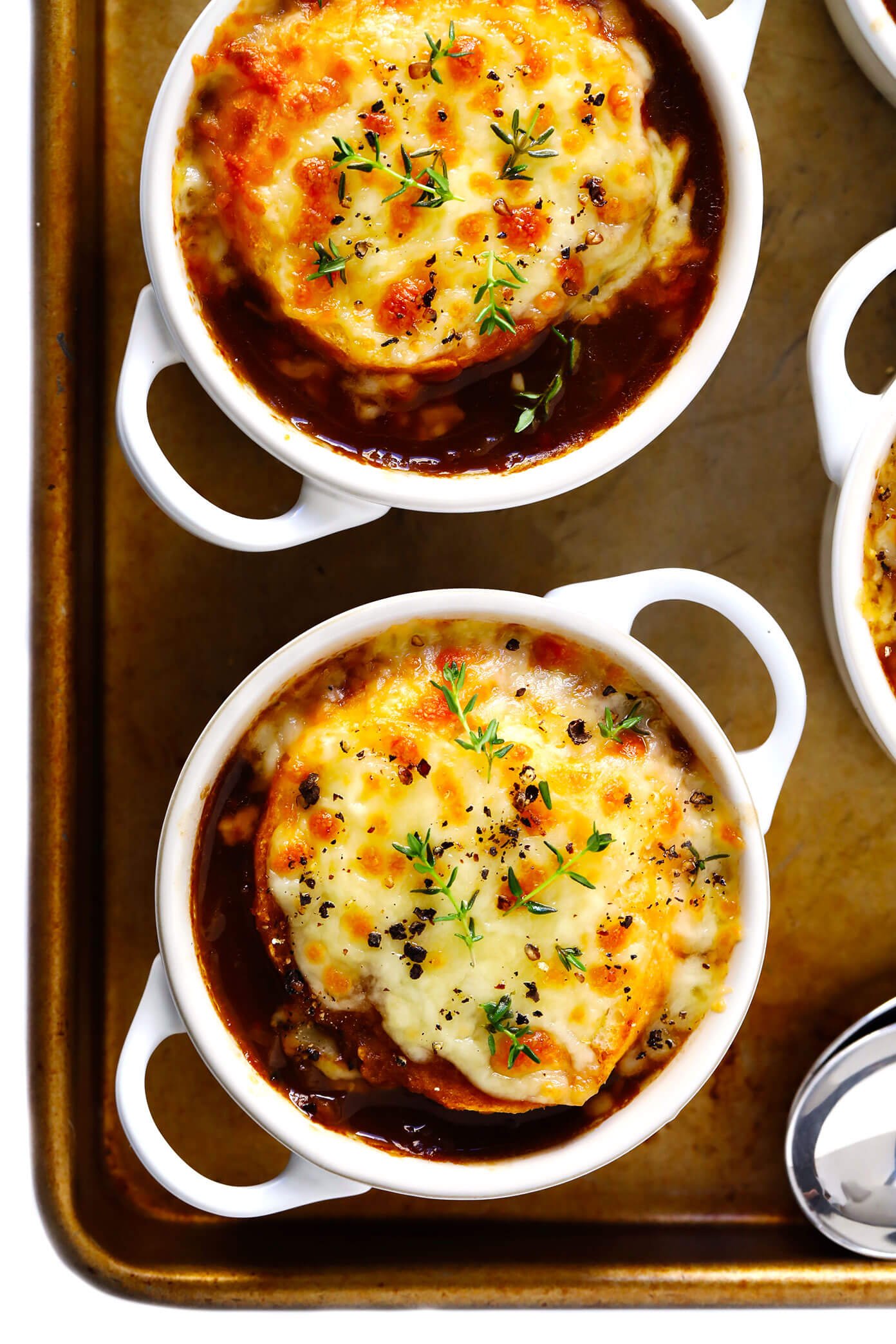 Who's ready for a cozy bowl of homemade French onion soup? ♡
We actually just arrived home late last night from spending a week in Provence with our parents.  And amidst the most delicious week of meals together around the table in our little cottage — with fresh croissants and baguettes picked up from the local bakery, farmers market wild mushrooms and artichokes the size of your head, approximately one million French cheeses, herby olives, fresh raspberry tart, plus the loveliest crisp local rosés — I also channeled my inner Julia Child and simmered up a batch of my favorite French onion soup for dinner one evening.  And it was delightful.
I actually first shared this recipe here during my very first year of blogging — now ten years ago! — and have made it countless times since.  And it's always, always a winner.  Nowadays, I tend to make it vegetarian (using veggie broth instead of traditional beef broth) so that both my husband and I can enjoy it.  And after living in Barcelona for a few years, we've also come to love the Spanish twist on this recipe as well, which includes cracking an egg into each soup bowl and then broiling it (with or without cheesy toast) until the egg is perfectly poached on top of the soup.
However its made, French onion soup is a classic and will forever remain one of my all-time favorite comfort foods.  So if you're looking for a well-tested recipe to add to your repertoire, I can vouch that this one's a keeper!