Delicious Homemade Funfetti Cupcakes are so easy to make and perfect for just about any occasion. Dress these cuties up for any holiday or celebration just by changing the color of the sprinkles!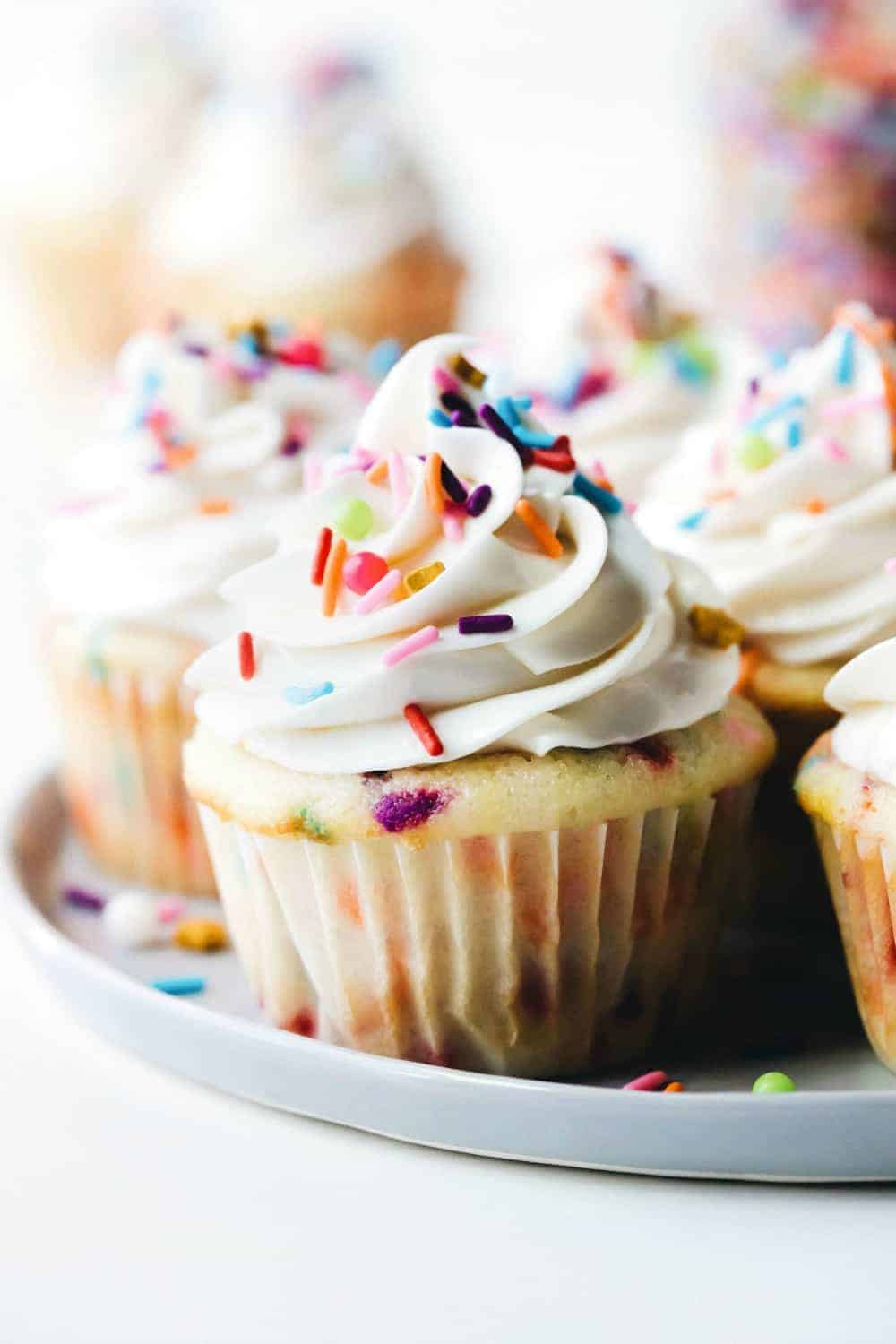 I decided the other day that I might be the worst parallel parker ever. I'll opt to pay $5 for valet parking any day of the week over paying a quarter and having to parallel park.
And people know that if I'm driving and there's no valet, they better be prepared to hoof it, because I'm hunting for those spots that you can just drive right into even if it means we're blocks away from where we're going.
Honestly, I don't even know how I passed that portion of my driver's test at 16. Well, I did have to take the driving portion twice because I didn't break fast enough when someone plowed out of their driveway in front of me.
Yep, still blaming that guy in the black Ford Escort.
The post Homemade Funfetti Cupcakes appeared first on My Baking Addiction.