Vanilla bean scones are simple to make but packed with flavor. Whip up these scones for a special brunch or afternoon treat any time!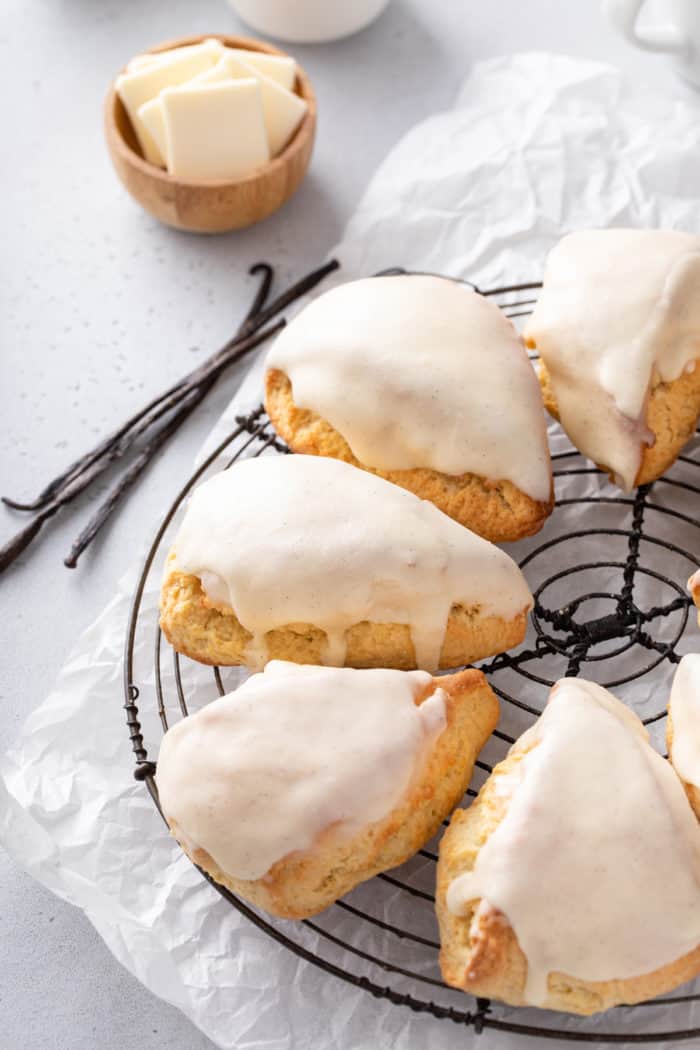 This post contains affiliate links.
I have been smitten with scones from the first time I ate one. They're one of my favorite treats to pick up at the coffee shop and have become one of my favorite breakfasts or afternoon snacks to make.
I like that you can make scones with so many different ingredients – sour cream, buttermilk, heavy cream, and even yogurt.
Take these Vanilla Bean Scones. I used vanilla yogurt to give them even more flavor, and I am so glad I did.
We could not stop eating them – fresh out of the oven they smelled divine. Once cooled, I topped them with a smooth vanilla glaze – vanilla overdrive, friends. And it is SO good.
(more…)
The post Vanilla Bean Scones appeared first on My Baking Addiction.