Homemade Marshmallows will absolutely change the way you view marshmallows. These sweet, flavorful, soft candies are infinitely better than what you'd buy at the grocery store. They make a great gift or addition to any s'more or cup of hot cocoa.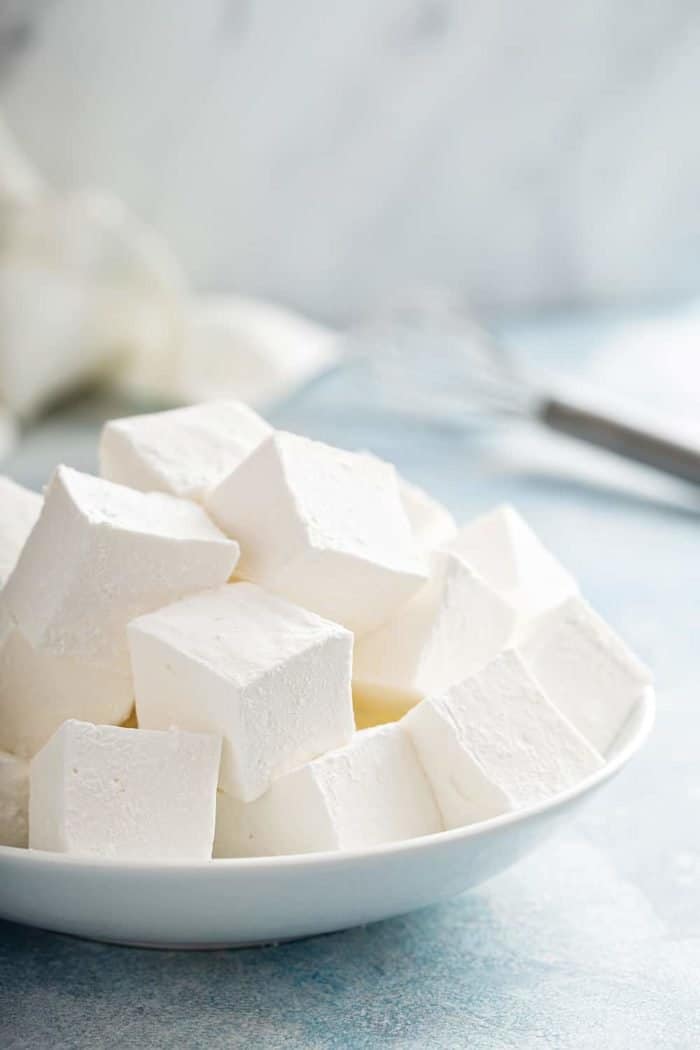 If you happened to catch my post yesterday for Citrus Poppy Seed Cake, you may remember me telling you guys that Elle is going through quite the phase with fresh oranges.
Well, she's also in a serious hot cocoa phase as well – 'tis the season. We've even made hot cocoa bombs, which are actually way easier than they may seem. And they're a great little project on a cold afternoon.
The other day I came downstairs to find Elle in the kitchen filming a tutorial on her iPad so she could "teach people how to make her FAMOUS peppermint hot cocoa." I mean, the girl was taking it pretty seriously and even pulled out the mallet to crush the candy canes to make her "secret topping" – which is basically candy cane dust.
So what better way to indulge her hot cocoa phase than with a batch of homemade marshmallows?
(more…)
The post Homemade Marshmallows appeared first on My Baking Addiction.