Tart and fruity, bright and boozy, these tequila, lime, & watermelon popsicles are the perfect late-summer treat!
Freeze a taste of summer that can be enjoyed all year round. You only need 4 ingredients to make these boozy frozen treats, talk about easy peasy!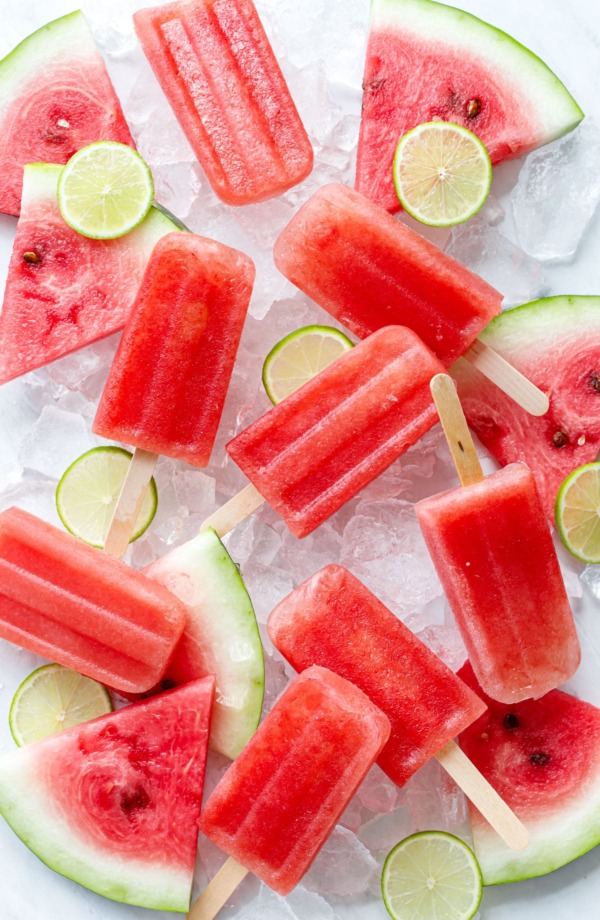 Sometimes, you find yourself with way too much watermelon.
Seriously. We're just two people. Do you really expect us to eat an entire watermelon all by ourselves?
We've been able to pick and choose the cantaloupe-sized melons from our CSA most of the summer, which, although they always made fun of us and our mini melons, were really the perfect size for two.
And then… the little melons turned into bigger melons and then even bigger melons the week after that. And, well, I wasn't NOT going to take a watermelon just because it was a little on the big side.
We ended up with two big melons, just sitting there, taunting us.
Time for action.